Springs signs in Finland
Feb 12th, 2019 | By
mervi
| Category:
Featured articles
12.2.2019 – Source: The Korkeasaari Zoo, Finland
The Winter has been and still is very cold and there are deep snowbanks in many parts of Finland. However, in the Korkeasaari Zoo near Helsinki the brown bears decided it was time to wake up and put an end to their hibernation period.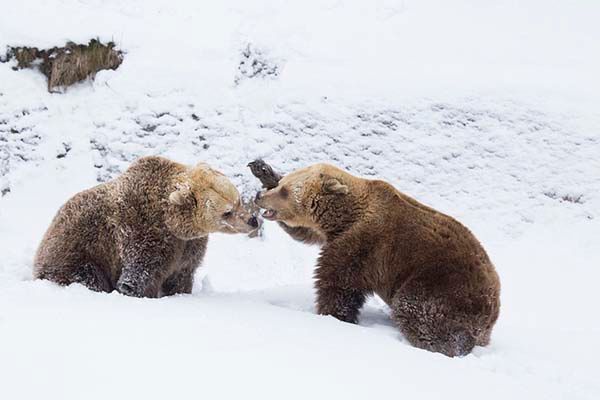 This is exceptionally early – usually the brownies come out from their dens in the end of February or in the beginning of March.
After the hibernation the bears' diet contains 'light refreshments' – vegetables and fruit. Because they woke up so early they're still tired and have no energy to stay awake the whole day. Of course, they have possibility to retire to their dens when ever they want. They even spend their nights in the dens.
Maybe a short nap using the snow as a pillow is needed every now and then …..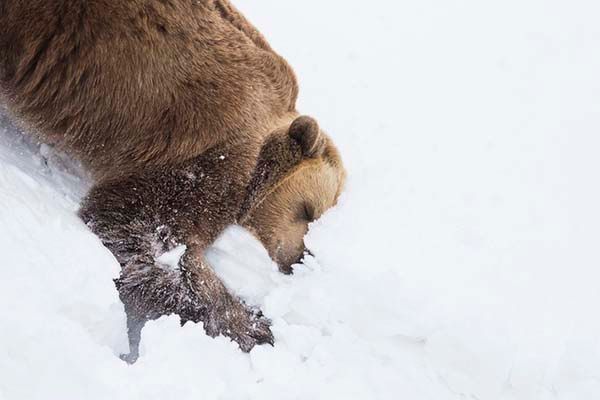 The brownies in Korkeasaari started their hibernation later than usual so the 'Winter nap' was quite short this season. In the northern parts of Finland – in the wild – the bears often have a hibernation period of six months!
Knuti's Weekly wishes the brownies and their keepers a happy Spring – when it comes! 🙂