Tender moments with Lynn and her cubbie
Feb 26th, 2019 | By
mervi
| Category:
Denmark
26.2.2019 – Source: the Copenhagen Zoo
Soon it's time for Lynn to present her sweet baby to the media and to the visitors in the Copenhagen Zoo.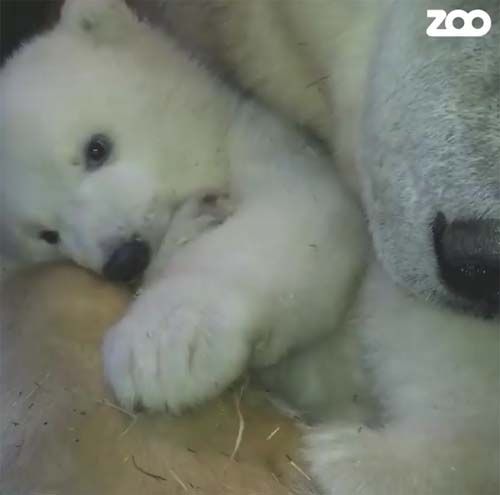 As we already informed you the 'premiere' will take place on the 28th of February at 11.00 o'clock in the old polar bear enclosure.
Lynn and her baby are happily unaware of the 'hullabaloo'.