The polar bear cub in Copenhagen will soon come out!
Feb 24th, 2019 | By
mervi
| Category:
Denmark
24.2.2019 – Source: the Copenhagen Zoo
Lynn's baby is now big and strong enough to be able to spend some time in the outer enclosure. The 'premiere' will take place on the 28th of February at 11.00 o'clock.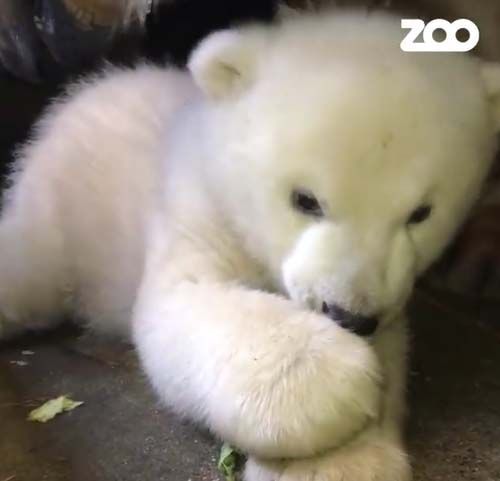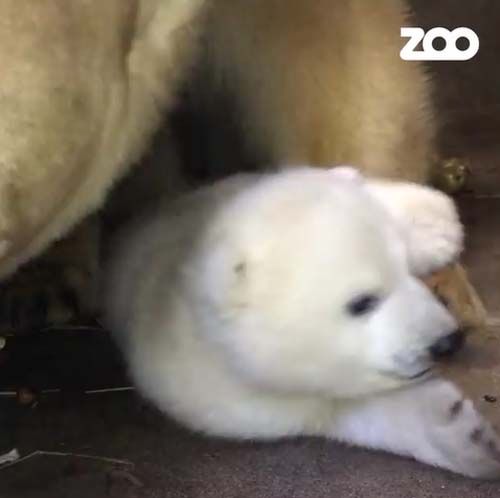 This big piece of meat is still too much for the baby but it's worth trying anyway …. 🙂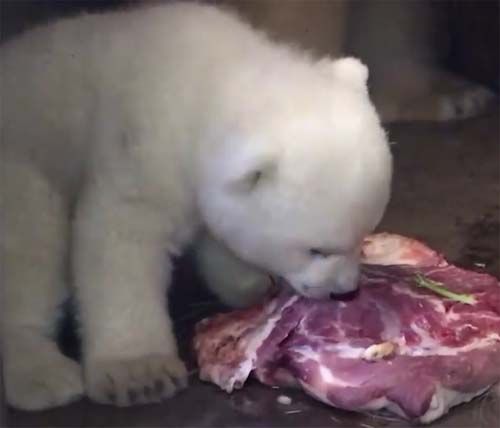 Already on Wednesday we will have a 'warm-up' for the first outing. At 11.00 o'clock the polar bears will get ice because it's the International Polar Bear Day!
Maybe the lettuce is easier to eat ….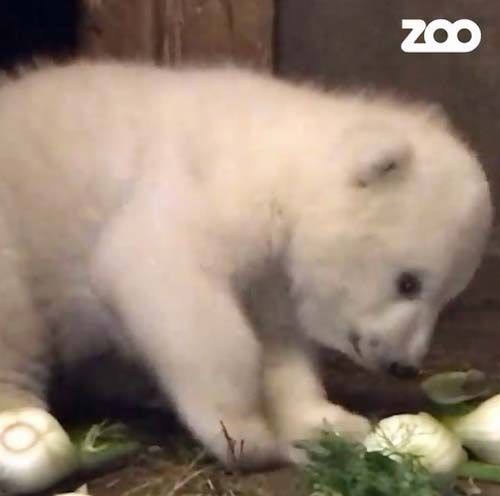 Well, if the solid food is still difficult to eat there's always mama's milk bar when the baby gets hungry!