Baby bear Borealis in the Toledo Zoo
Mar 11th, 2019 | By
mervi
| Category:
Zoos in USA
11.3.2018 – Source: The Toledo Zoo
The Zoo was excited to announce the birth of a polar bear cub on December 9, 2018. Mother, Crystal, is caring for her cub off exhibit. The Zoo's animal care staff is carefully observing the cub's progress through a video monitor in the den; as in the wild, the two bears will stay secluded until the cub grows substantially. The next steps, including an exam to determine sex and eventual exhibit debut date, are fluid and based on the cub's progression. Welcome to the world, little one!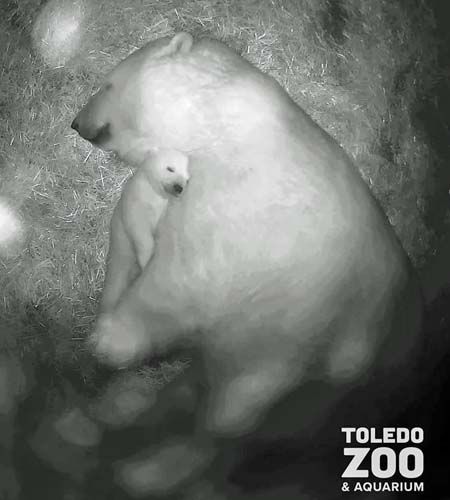 Cute Cub Update 10th of March
We are excited to introduce Borealis, our male polar bear cub! This growing boy was checked over by our vet staff this past week, where he weighed in at 27 pounds and was given a clean bill of health! Keepers chose his moniker as a nod to the Northern Lights, Aurora Borealis. You can call this cutie Bo, Boris or Borealis—just don't call him late for dinner! For updates and more cub cuteness, like & follow the Zoo on Facebook, Instagram and Twitter.
The video is from the 12th of February