Copenhagen – First sight of Lynn and her cub
Mar 23rd, 2019 | By
mervi
| Category:
Ralph's reports
23.3.2019 by Ralph
On Tuesday 12 March I was able to get to the Zoo in Copenhagen by 1030. The mother/cub enclosure is behind the Arctic Ring. It is quite small and deep, but plenty of straw had been put down to make life easier for the cub. There was no water in the enclosure.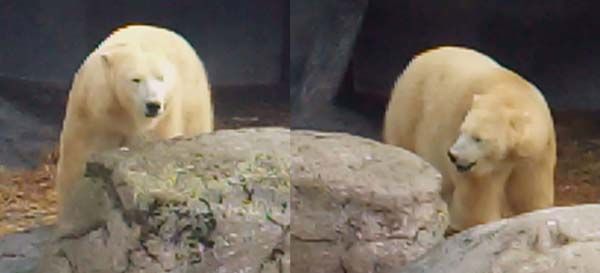 Lynn came outside on her own first to check that all was well. She is lovely fluffy Polar Bear.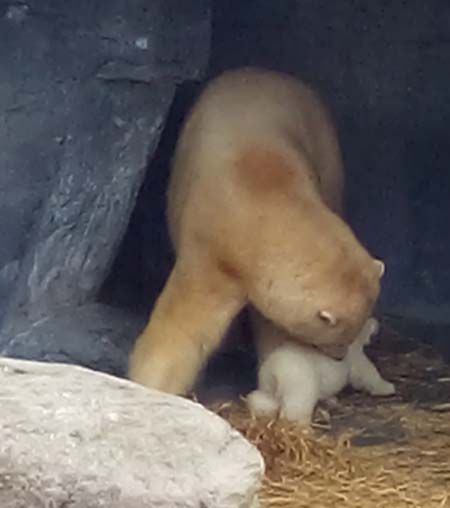 These capture that I took from the video on my phone (sorry I have no idea how to get the MP4 off it) show that Lynn is quite happy to be a stern Mum if the cub shows reluctance to move in the right direction. The cub seems very small in these photos, but that is because of Lynn being very big.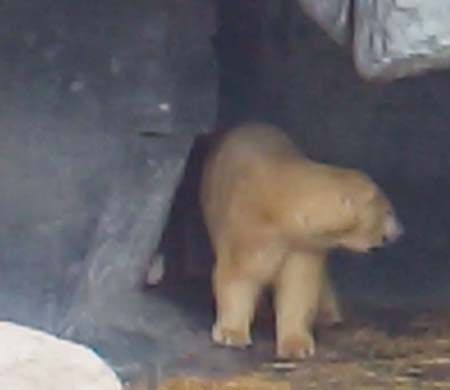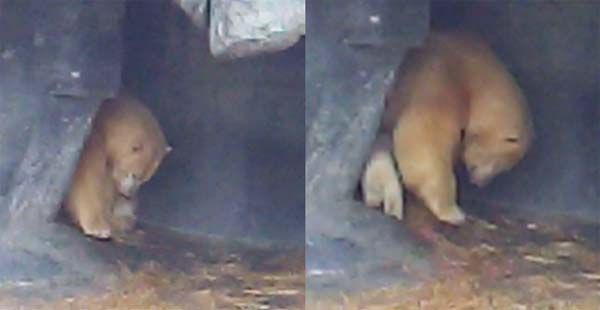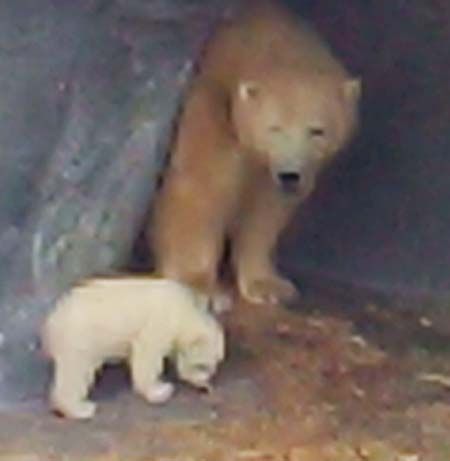 The second time in the morning that they came out, things went rather better and the cub needed no help.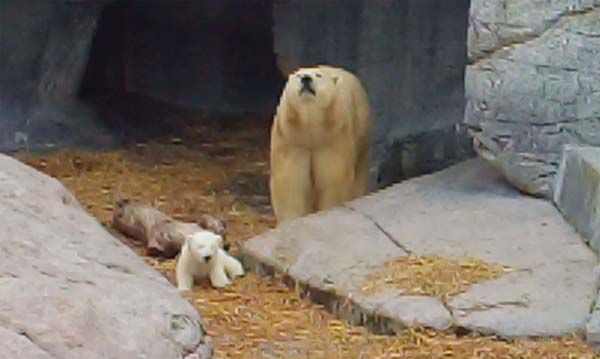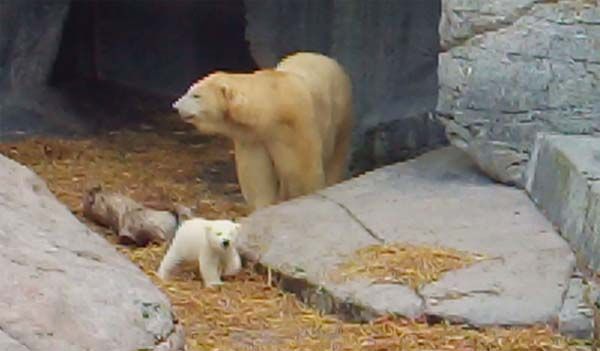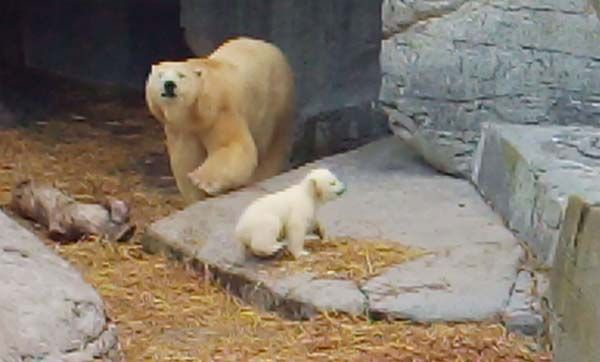 We know from the Zoo's photos that the cub is quite big, but compared with Mum it looks very small. However, it is already very confident.