Copenhagen – Lynn and her cub go exploring
Mar 29th, 2019 | By
mervi
| Category:
Ralph's reports
29.3.2019 by Ralph Morton
After they come out onto the enclosure, Lynn and her cub are soon exploring.
Lynn keeps a close eye on her baby.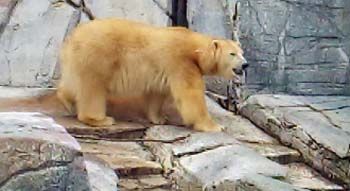 Lynn shows how big and effective she is at being a Mummy Bear.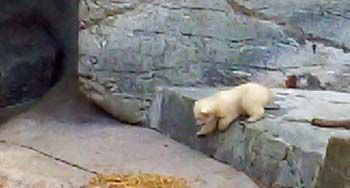 The cub soon strikes out on its own…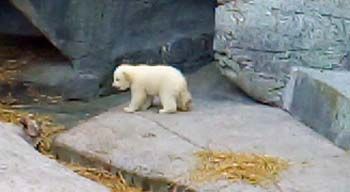 To boldly go…..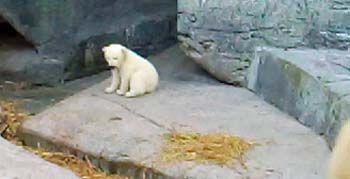 Well, perhaps a little rest is not a bad idea.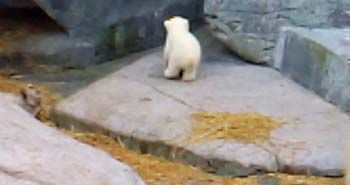 That smells too interesting not to investigate.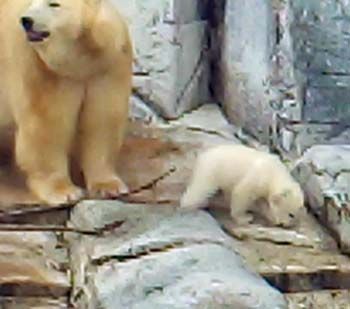 Lynn has spotted an interesting piece of branch.
The cub soon finds it and starts to check it out.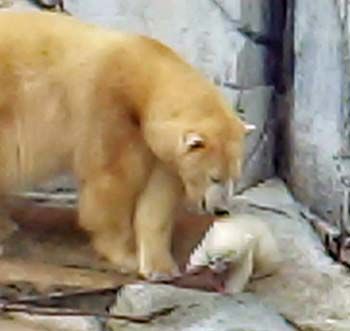 Lynn looks proud of her little one, as it paws the branch..
Perhaps if I bite it …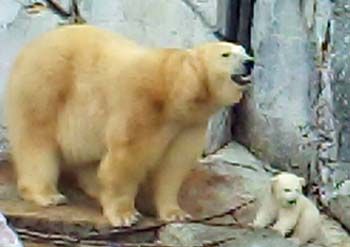 The cub decides to take some time out to look at the visitors.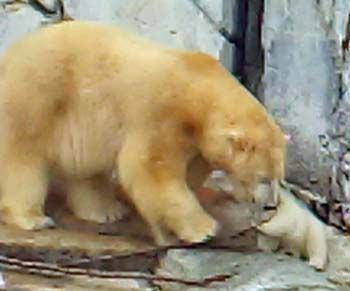 Lynn helps the cub to move the branch.
An encouraging lick from Lynn as the cub concentrates on the branch.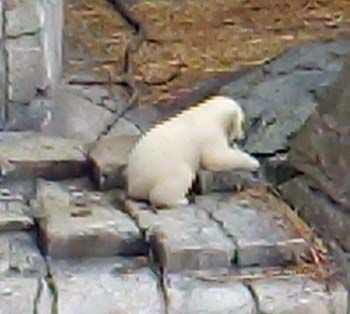 A bit later the cub has found in interesting corner to investigate.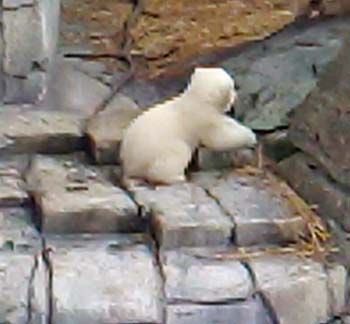 The cub checks to see if Lynn is still nearby.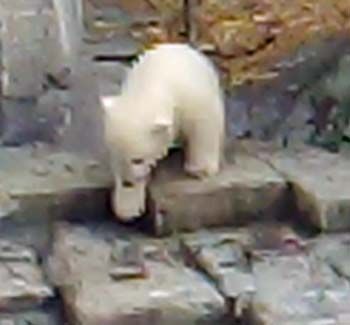 A step down to see what else is interesting.
The cub wonders if it will take another step down.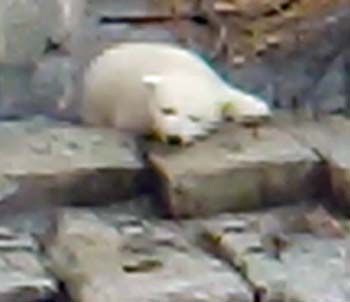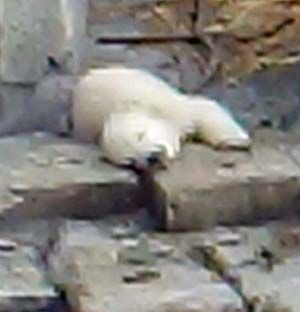 Time for a rest, this exploring is hard work.