First adventures of Gerda's twins
Mar 11th, 2019 | By
mervi
| Category:
Novosibirsk
11.3.2019 – Source: The Novosibirsk Zoo
Last week Gerda's kids managed to escape from the den but the bear mama quickly brought them back to the warmth of the den.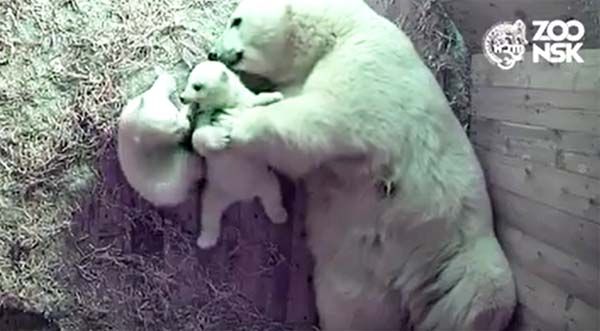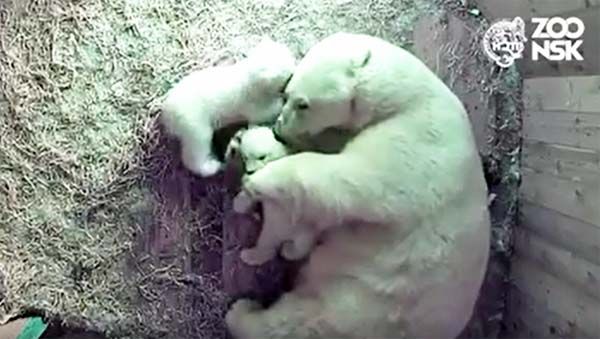 However, now Gerda has decided the time is right for short outings. The moments outdoors are getting longer day by day.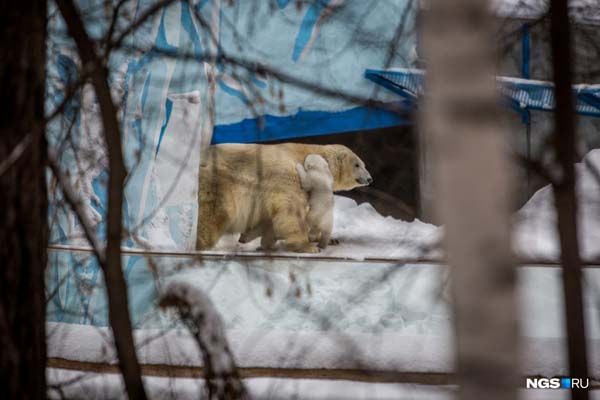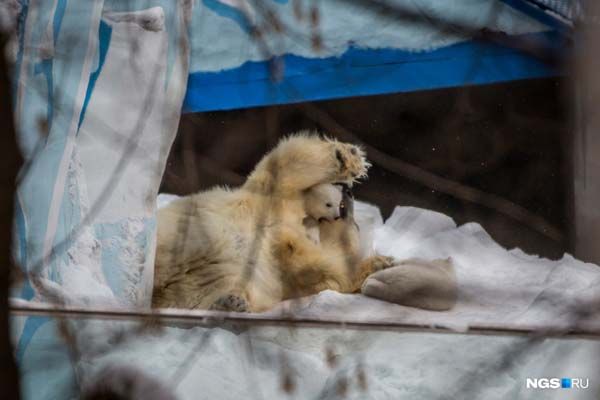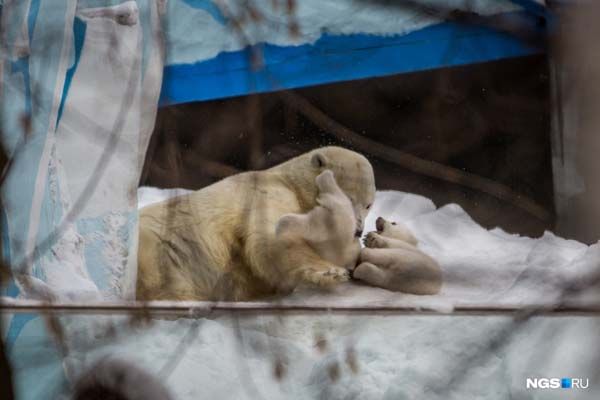 The zoo has made it possible for the visitors to see Gerda and her twins. Of course, only if the mama bear and her babies will show outside the den. The zoo asks all the visitors to keep their voices low and not disturb the family in any way. Gerda and the twins need peace and quiet!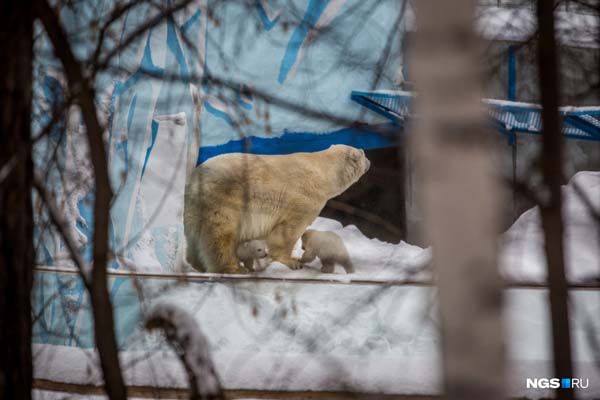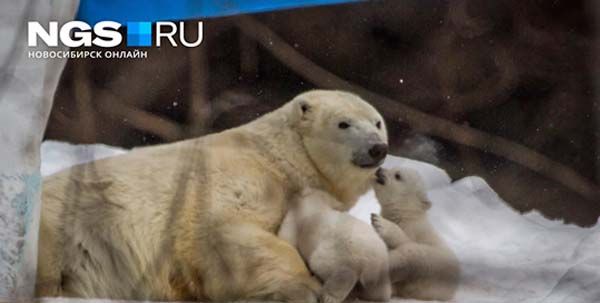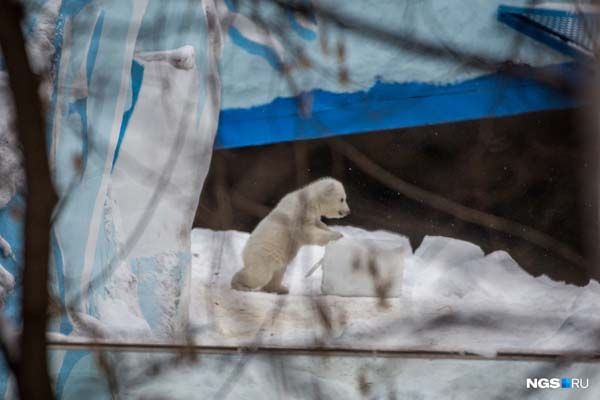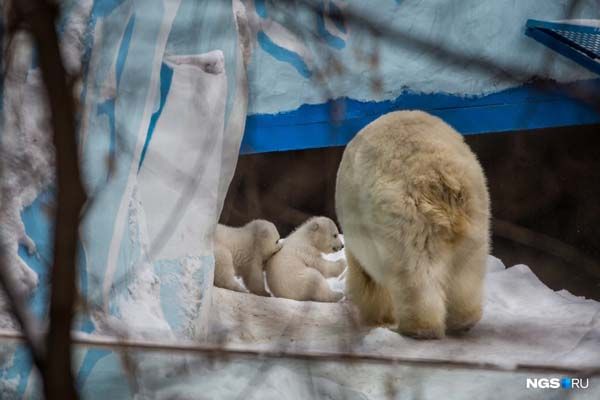 Family life in the den