Frimas and her cubbies – a study in cuteness
Mar 4th, 2019 | By
mervi
| Category:
Dierenrijk Nuenen
4.3.2019 – Photos by Hans Muskens
On the 27th of February Frimas presented her sweet cubs to the visitors. Hans Muskens was there with his camera and has kindly given me permission to publish some of his wonderful photos even in this magazine. Thank you so much!
You can see more photos by Hans here.
Frimas comes out and seems to be checking that everything's OK.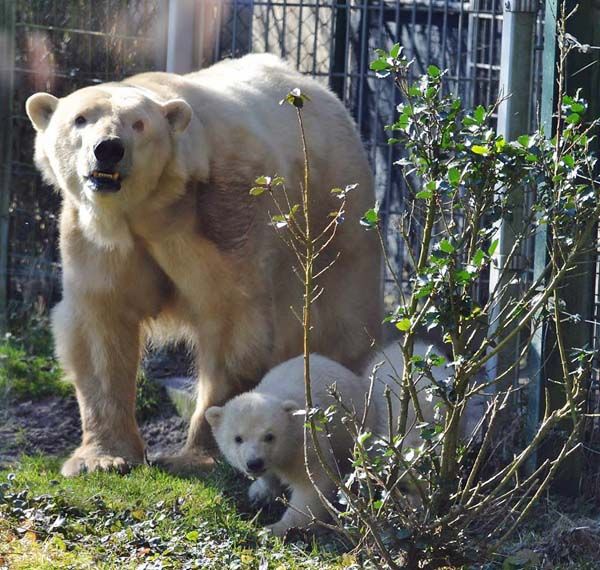 Isn't this a lovely family portrait! Frimas has all the reason to be proud of her sweet twins.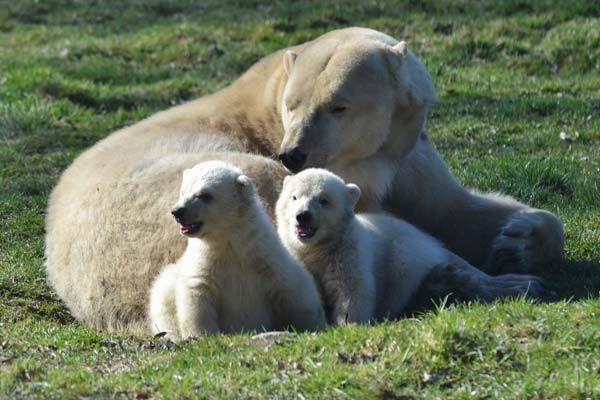 The cubbies are so small but oh, so curious! 🙂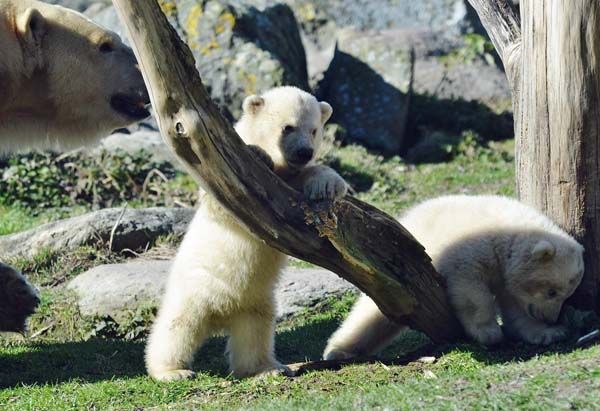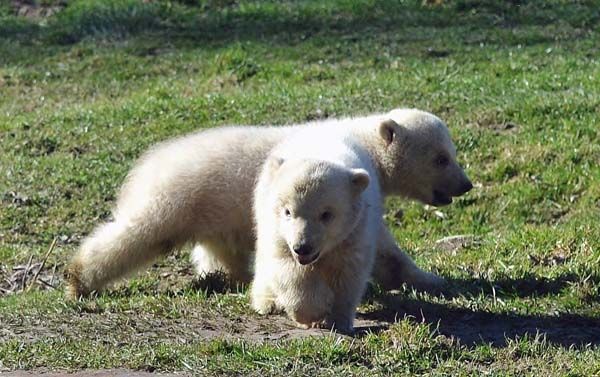 Of course, mama Frimas was supervising her babies all the time.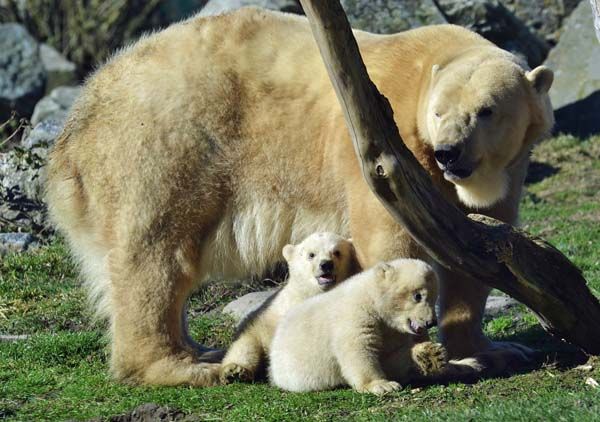 Oh bear, is there a party going on?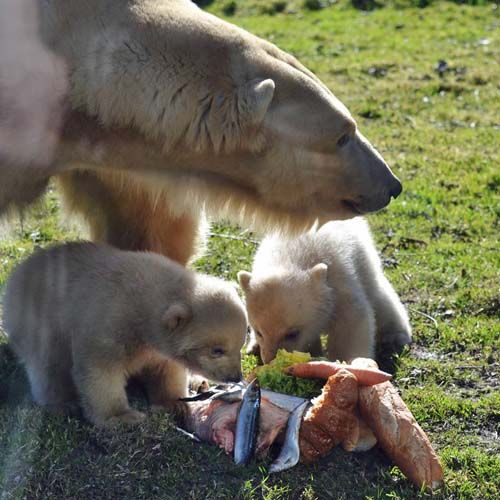 The solid food is still too 'heavy' for the cubbies but luckily mama's milk bar is open all day long.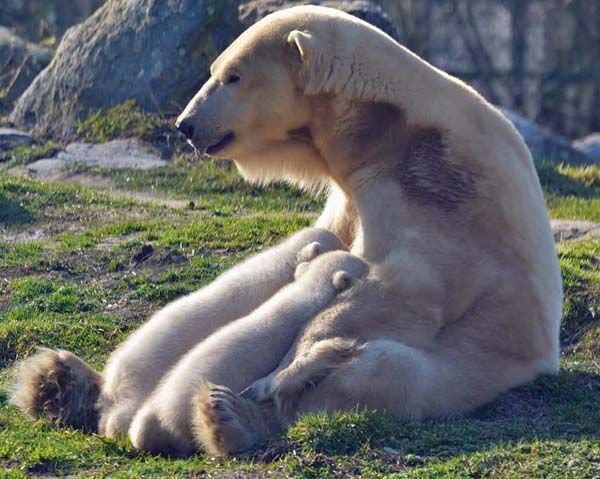 After a good meal it's nice to have a tender moment with mama.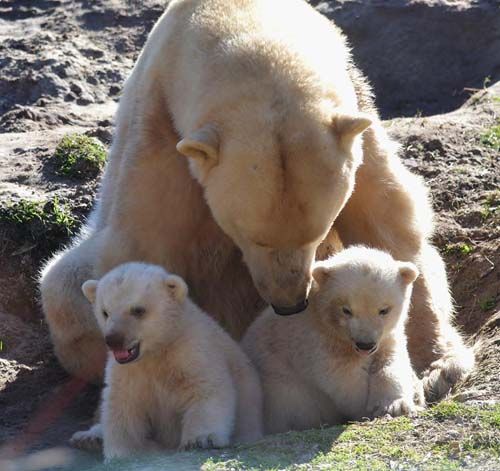 My heart is melting when I watch this wonderful photo. I'm sure even you have lost your heart to these sweeties!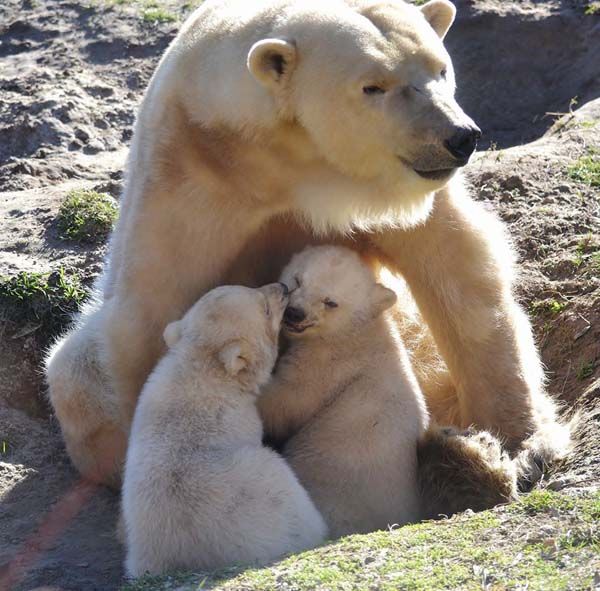 It's hard to believe that after a couple of years this tiny baby will be as big – or even bigger – than Frimas.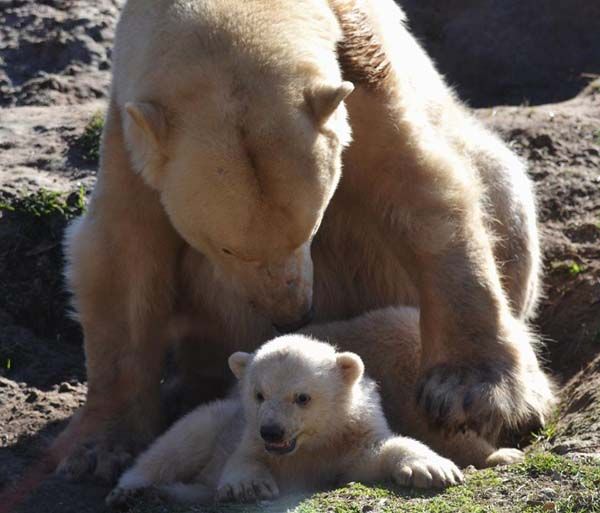 SIMPLY ADORABLE!!! The following photos speak for themselves.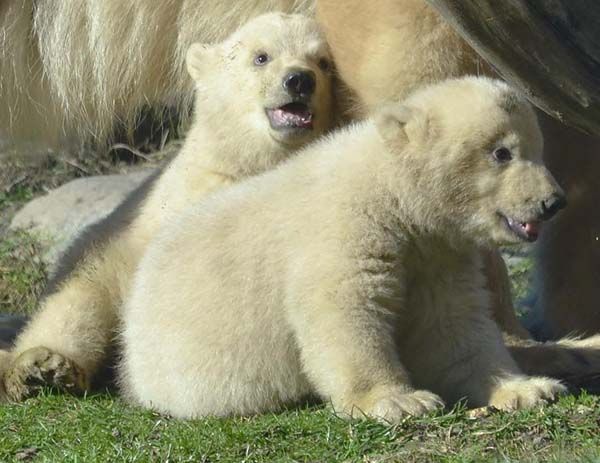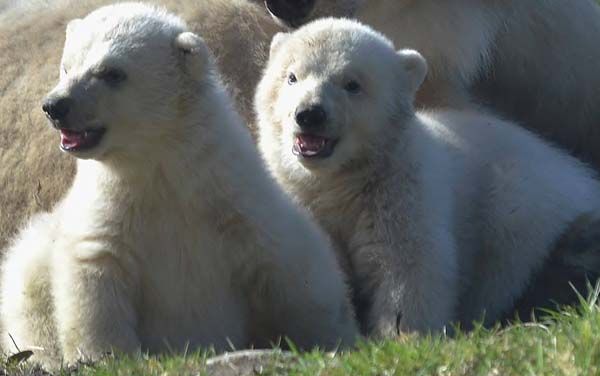 Dear Hans, thank you so much for your permission to publish the photos even in Knuti's Weekly! I wish you, Frimas and her cubbies a pleasant Spring time. Of course, I wish the same to all the other animals and all the keepers in the Dierenrijk Nuenen!