Gerda's twins have been out for the first time!
Mar 6th, 2019 | By
mervi
| Category:
Novosibirsk
6.3.2019 – Source: the Zoo Novosibirsk, Photos of Kai by Anna Novikova
This nice fellow is welcoming the visitors to the Zoo Novosibirsk. I guess he'll be having busy Days soon when Gerda presents her twins to the visitors.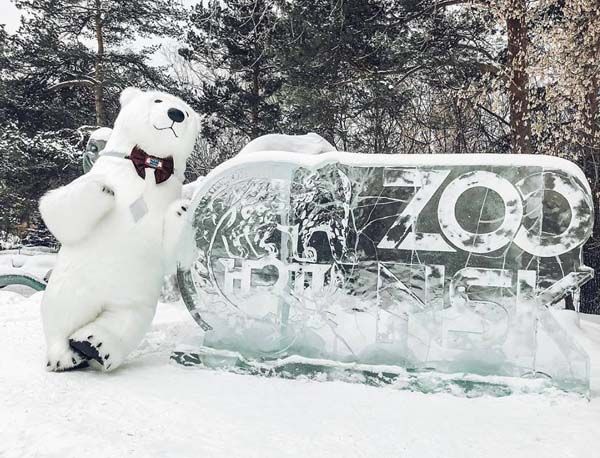 Gerda's twins are doing fine. They are growing and getting stronger all the time.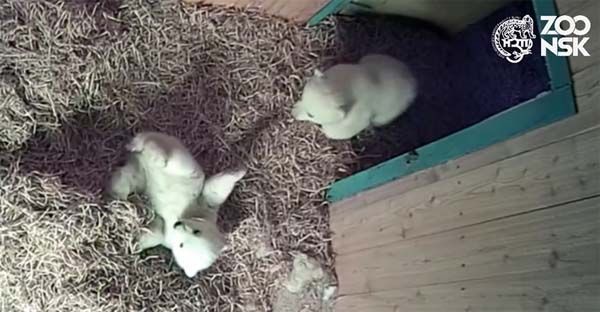 It's so fun to have a play mate. It even allows mama Gerda to have some time for herself.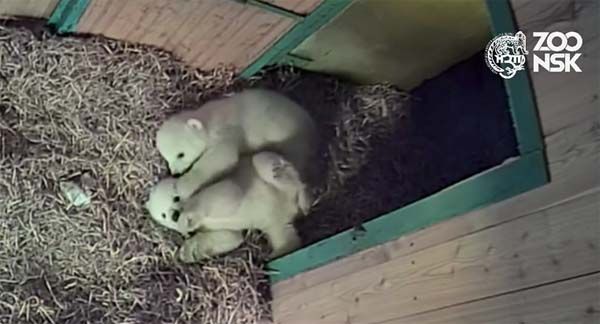 The twins love to play on the straw covered floor in their den ….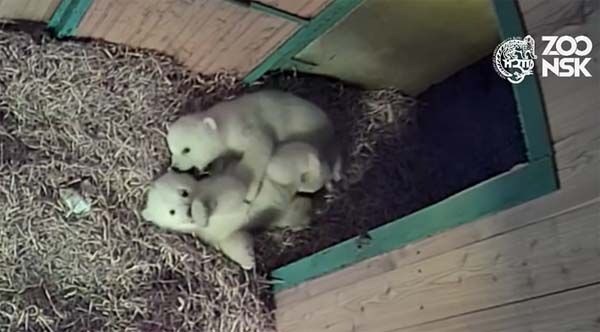 …. but, of course, it was a big adventure to come out for the first time and discover snow!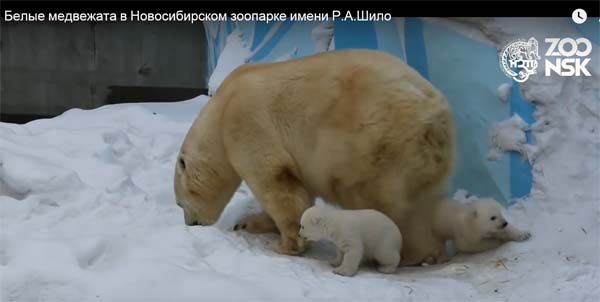 Gerda's babies are lucky to have snow under their paws at their first outing. Many other cubbies have to wait until next Winter.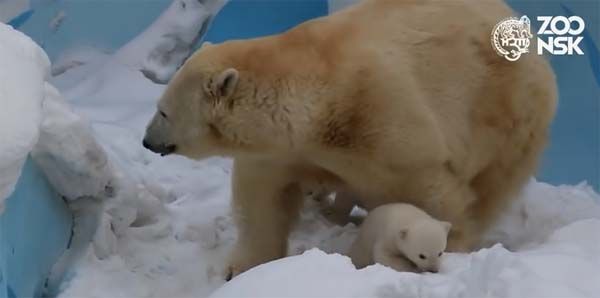 One of them seems to be quite cautious while the other is curiously examining the enclosure.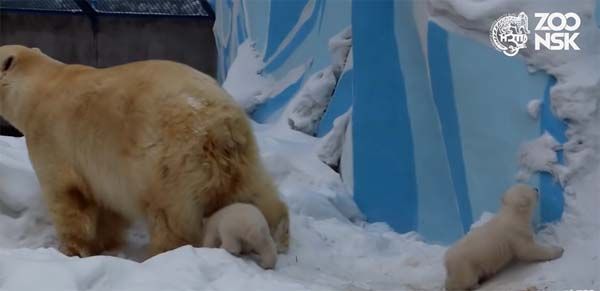 What a beautiful and good mother Gerda is!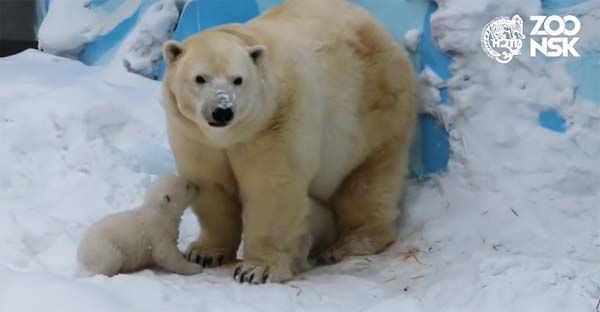 She must be very proud of her twins – and the babies must be very proud of their wonderful mama. You can see more the family in the video in the end of this article.
While Gerda was taking care of the twins Kai entertained himself playing in the water with a red barrel.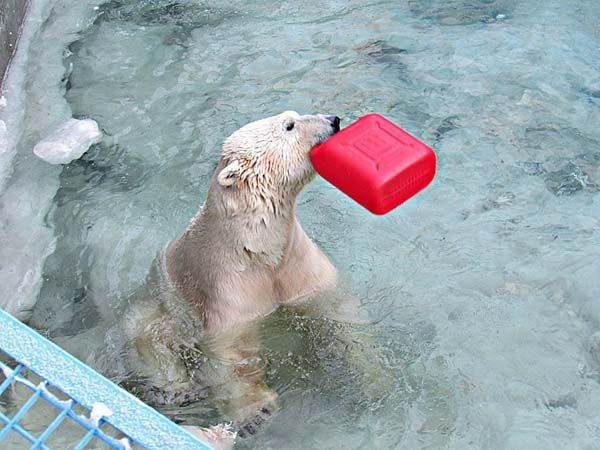 Some elegant back stroke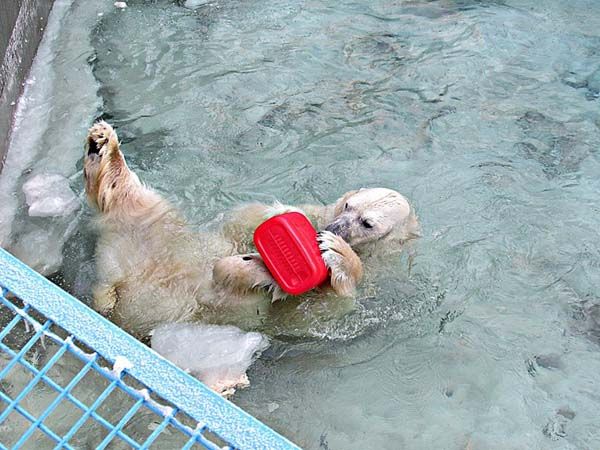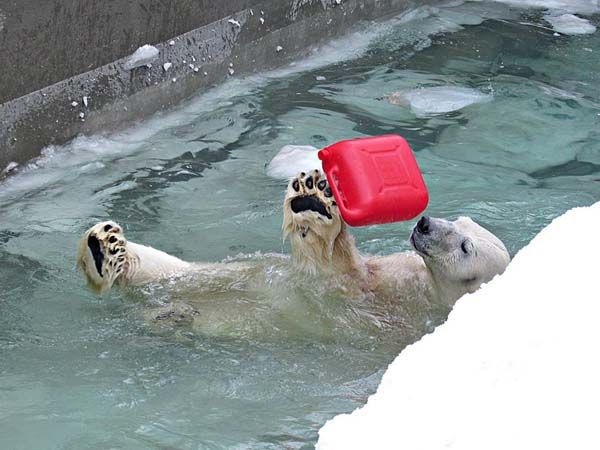 A nice seal imitation 🙂
Exhausted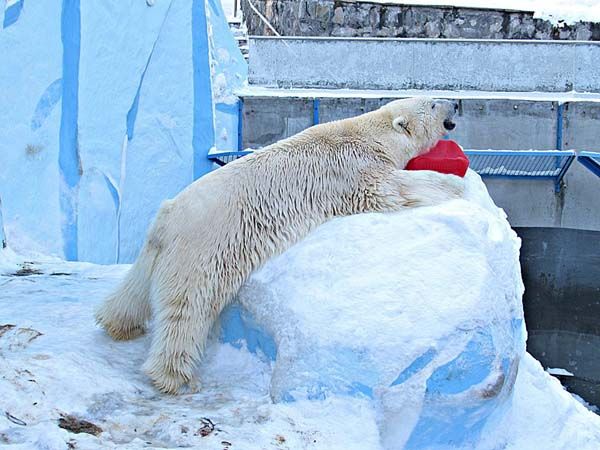 I made it! I made an omelette of the barrel!