Girl Pawer in Dierenrijk Nuenen
Mar 28th, 2019 | By
mervi
| Category:
Featured articles
28.3.2019 – Photos by Hans Muskens
Now the gender of Frimas' babies has been revealed – they both are girls! They have no names yet but let's hope the cutie pies will have nice unique names.
A wonderful family portrait of the proud mother with her baby girls.
The small 'power girls' still need lots of closeness to mama.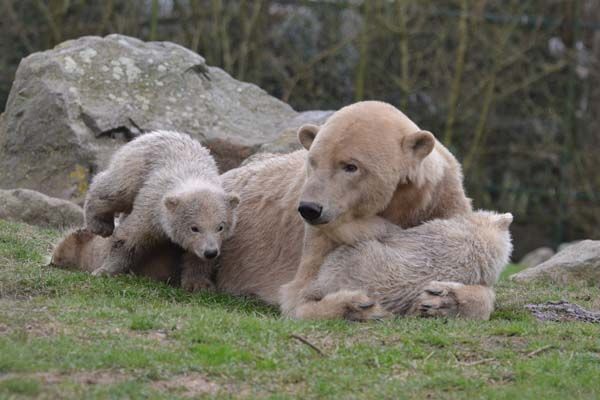 What could be a more secure hiding place than under mama's belly? 🙂
Nobody wants to challenge my mother!
It's obvious that 'Restaurant Frimas' is a very popular hangout for the girls.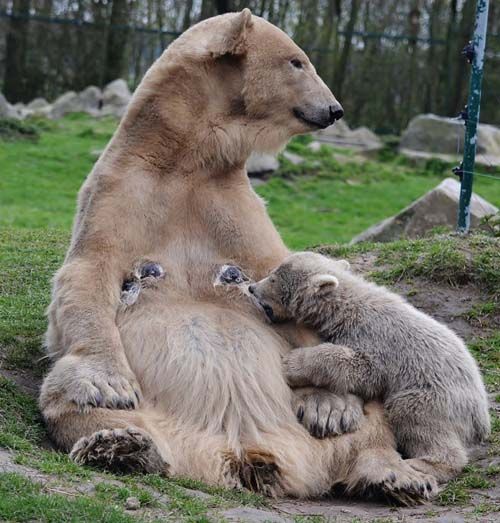 Mama, you're tickling me! 🙂
Wrestling is perfect exercise for us …..
…. bu our small fights are just for fun. We love each other  and spend even a lot of time cuddling and hugging.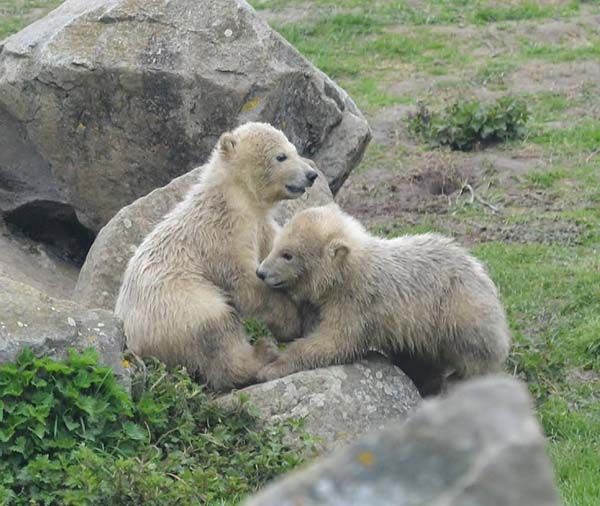 All you need is love!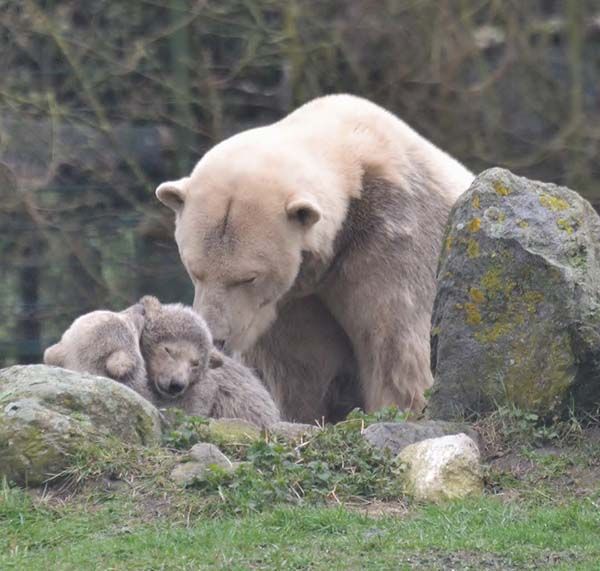 Hey! There's something interesting …..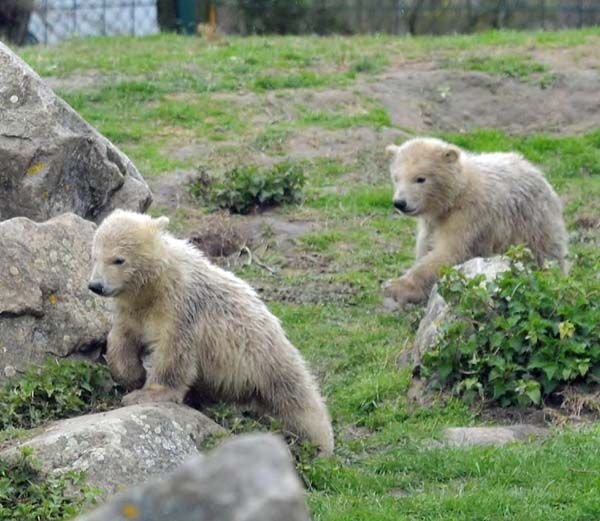 Wait for me, sis!
Shall we wet our paws?
Oh bear, do you see what I see?
There's an utter sitting on a small island!
….. and here are more polar bears …. hmmm, maybe they're not polar bears …. their paws look different from ours!
There are  many sweet animals in the Dierenrijk Nuenen. May we present two of them for you?
You'll find more photos by Hans Muskens here
Dear Hans! Thank you so much for another fantastic series of photos!