Karpfenaktion von Knut 06.03.2008
Mar 5th, 2019 | By
mervi
| Category:
The Memory Lane
5.3.2019 – Photos by Gudrun
These photos were taken by Gudrun on the 6th of March 2008 when Knut was treated with carps. He was allowed to catch them himself.
He looks very proud of his catch. The crow is obviously hoping for a doggie bag …. or a birdie bag ….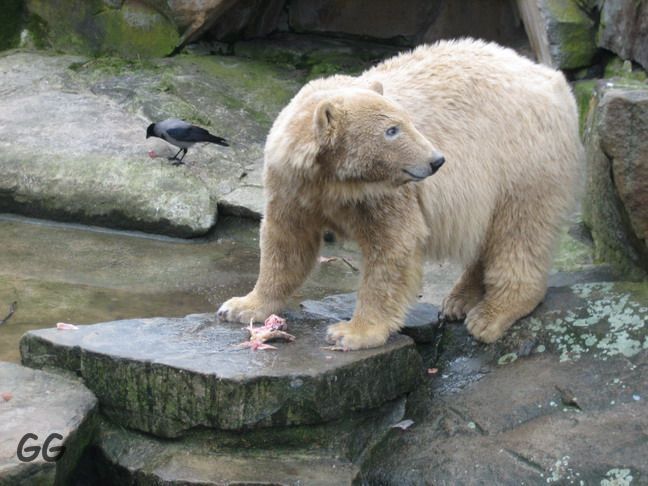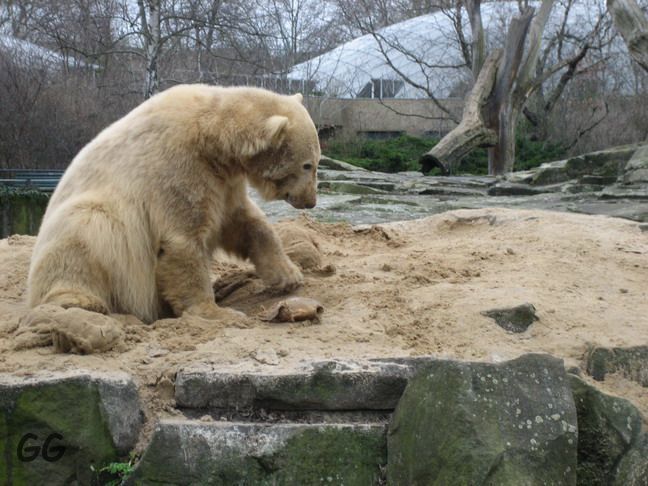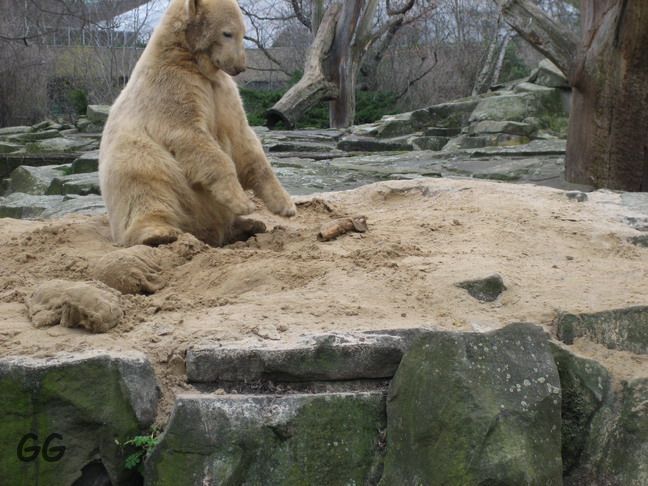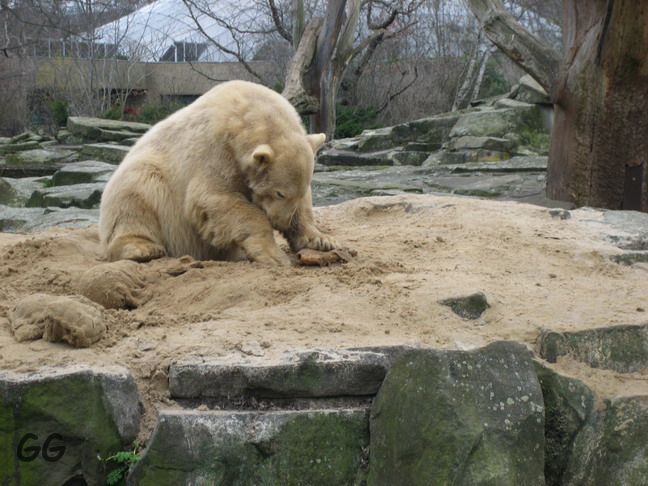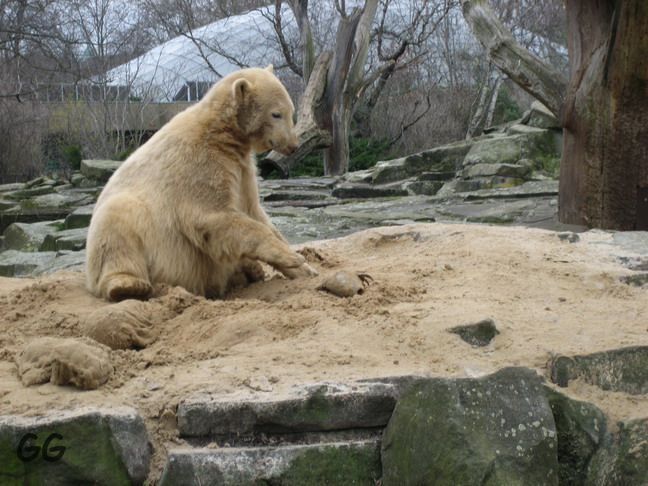 I don't know why he suddenly was so shy? Maybe because there were so many visitors taking photos of him ….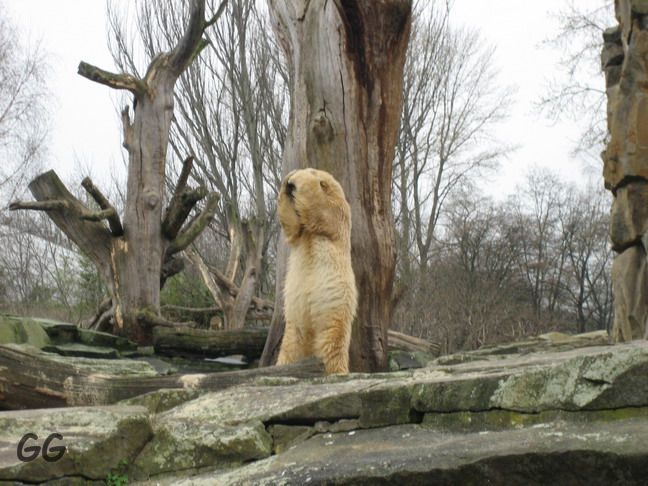 Dumba's tribut to Knut: