Lynn's baby girl's first swimming tour
Mar 30th, 2019 | By
mervi
| Category:
Denmark
30.3.2019 – Source: The Copenhagen Zoo
On the 28th of March it was time for Lynn's little princess to have her first swimming lession. Polar bears are excellent swimmers and even this cubbie was a quick learner.
I made some screen shots for those who can't see the video.
What's that interesting looking liquid?
Oh bear, my paws are wet now!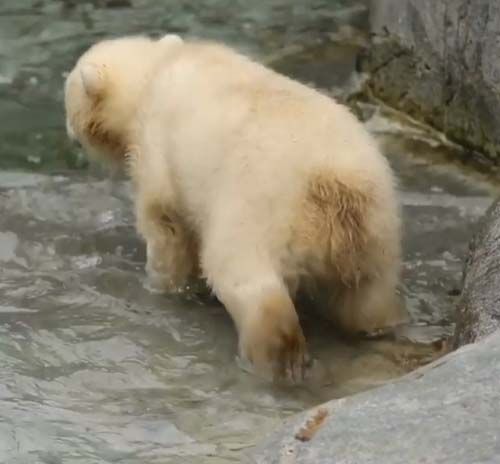 The baby hesitated at first but quite soon she was in the water.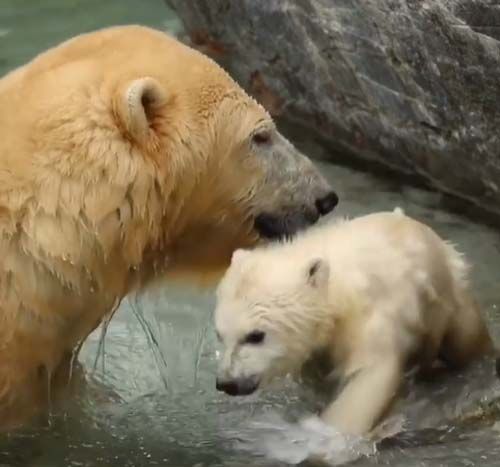 Of course, mama Lynn was there by her side all the time.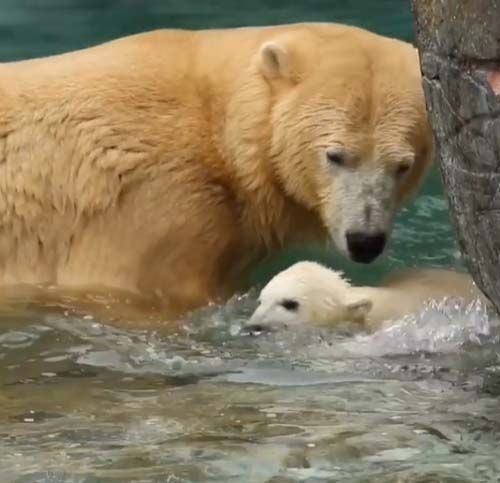 Sometimes it looked like the cubbie wanted to hitch hike on mama's back. 🙂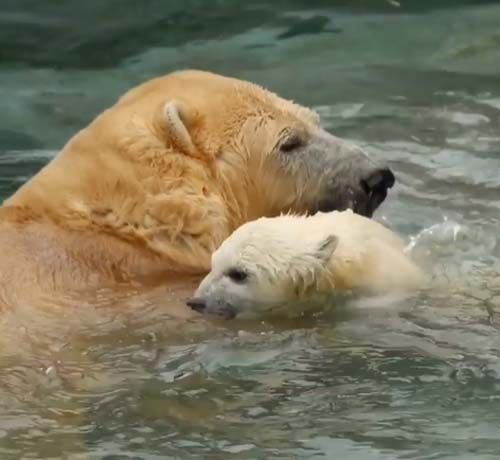 Lynn helped her daughter with her paws and even with her nose.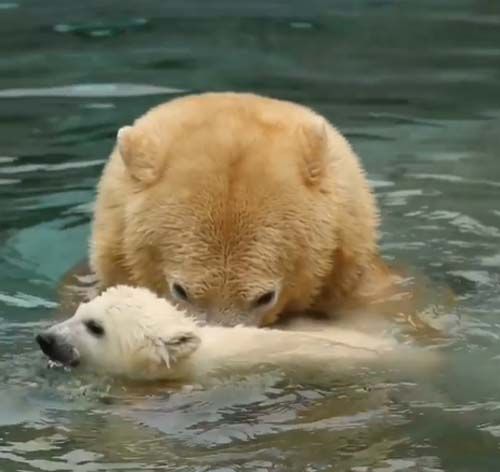 Mama, I can swim now!!!