Lynn's baby is a GIRL!
Mar 26th, 2019 | By
mervi
| Category:
Denmark
26.3.2019 – Source: The Copenhagen Zoo
Today the keepers and the vets had a chance to check the gender of Lynn's baby and they found out the sweetie is a girl. They could even state that the ice princess is a healthy and mobile cubbie.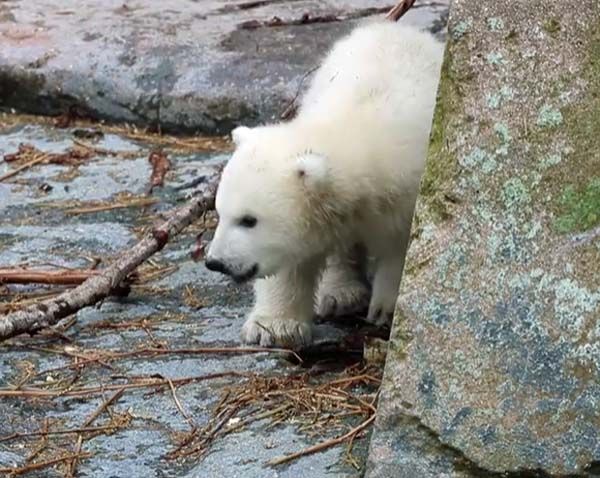 On Thursday (28. March) the moth in the enclosure will be filled with water. It will be thrilling to see if the ice princess even is a water princess. 🙂