Nora and Ranzo in the Winter time 2019
Mar 3rd, 2019 | By
mervi
| Category:
Nora and Ranzo in Vienna
3.3.2019 – Photos by Jutta Kirchner
Nora and Ranzo in the Tiergarten Schönbrunn in Vienna are doing fine and enjoy each other's company both on the ground and in the water. Thanks to Jutta Kirchner's excellent photos we can witness some lovely scenes even in this magazine.
Where are you, Nora?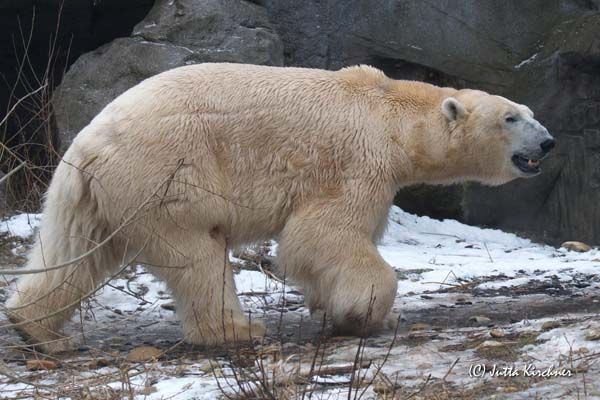 I'm here, Ranzo! Shall we play together?
Games in the water are always on these bears' schedule.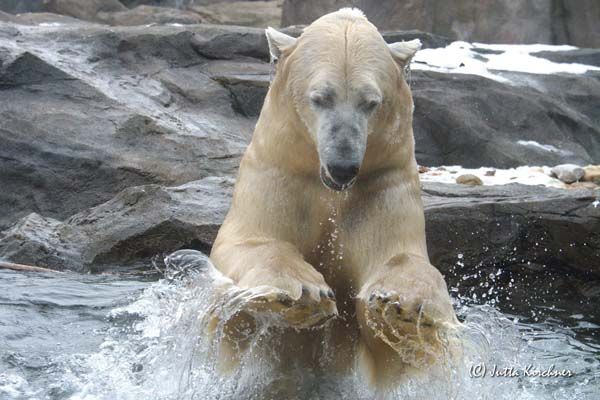 Nora is the more active of the two  (just like all polar bear ladies 🙂 ) but very often she manages to make even Ranzo jump into the water.
The prophile of the gorgeous Ranzo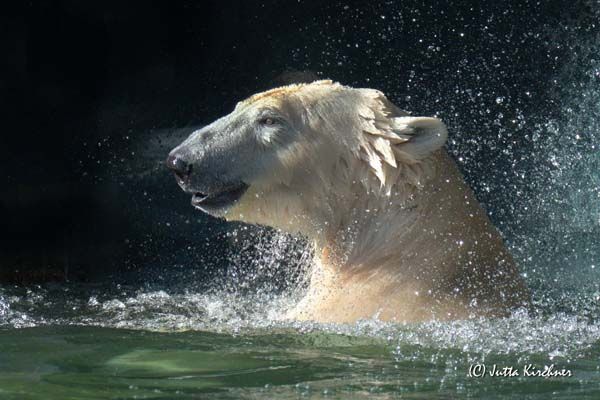 Doesn't Nora has a beautiful smile on her face?
Hello Evi! I want you to know that I'm doing fine and having so much fun! 🙂
The 'couch potato' Ranzo has turned into a 'water potato'. 🙂  🙂  🙂
It's been some snowy days in Vienna, too, so our white fluffy giants could enjoy the snow.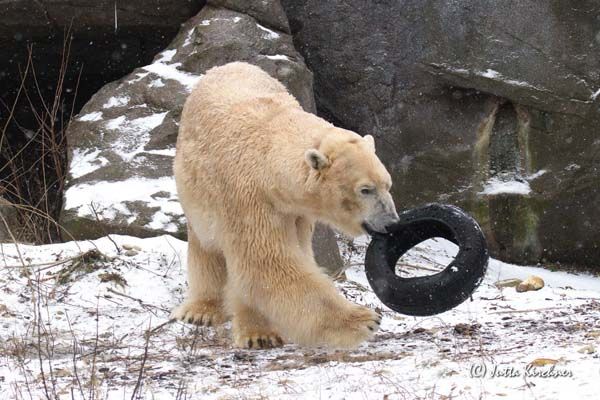 A tyre can be used in many different ways – even as a nice necklace!!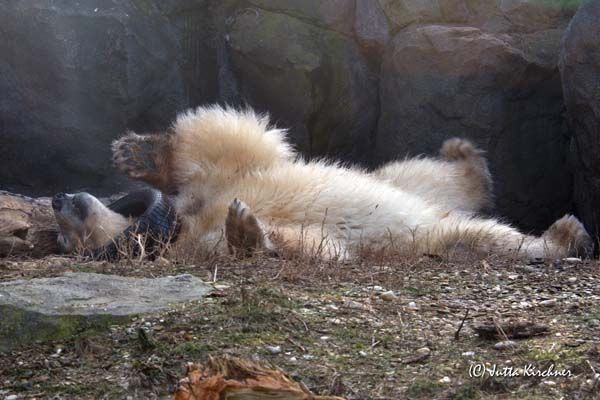 What an impressive sight!
Happy hour after active playing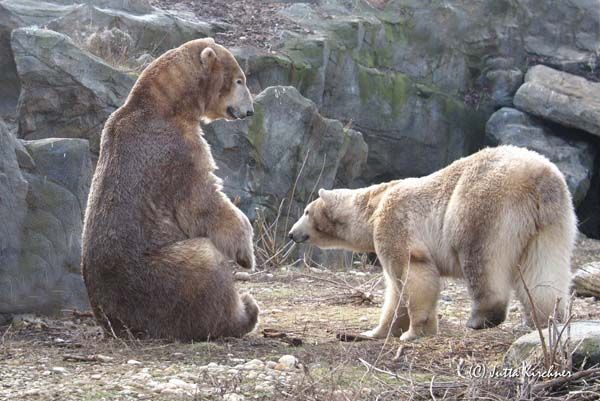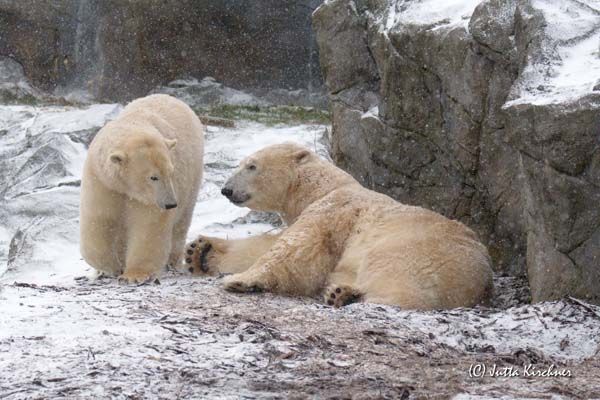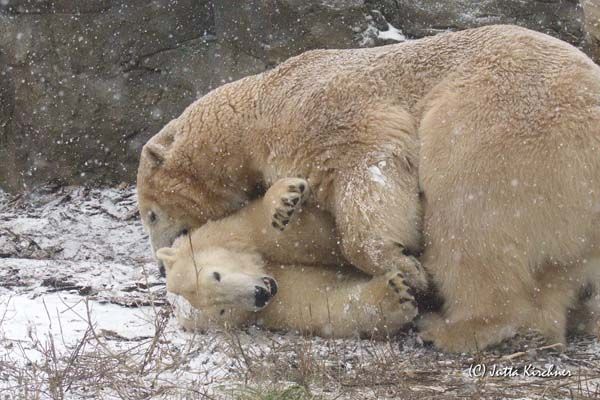 Dear Jutta, thank you so much for your permission to show these fantastic photos in Knuti's Weekly!
On behalf of the readers I wish you and all the animals and keepers in Schönbrunn a happy Spring time!