The baby bears in the Zoo Sauvage are boys!
Mar 7th, 2019 | By
mervi
| Category:
Featured articles
7.3.2019 – Source: The Zoo Sauvage de Saint Félicien
Yesterday it was time for the Zoo Sauvage de Saint-Félicien to let us know the gender of the two polar bear cubs born in last November. Who could be more suitable to deliver the information than papa Jelle! In the video you can see how he did it.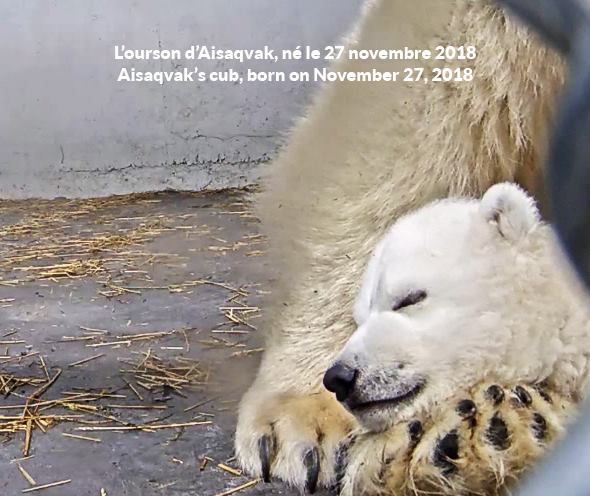 Aisaqvak's baby boy is already big enough to come out of the den and play with the snow the keepers have brough him and his mama. Look how elegantly he stands on his hind legs!
He can also run in turbo speed!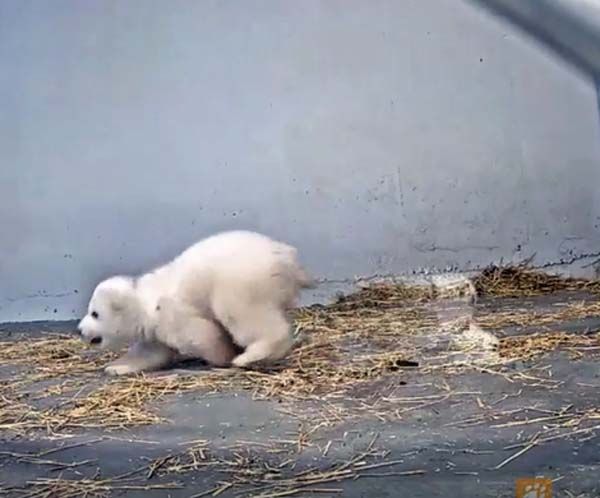 It's wonderful to feel the snow under the small paws.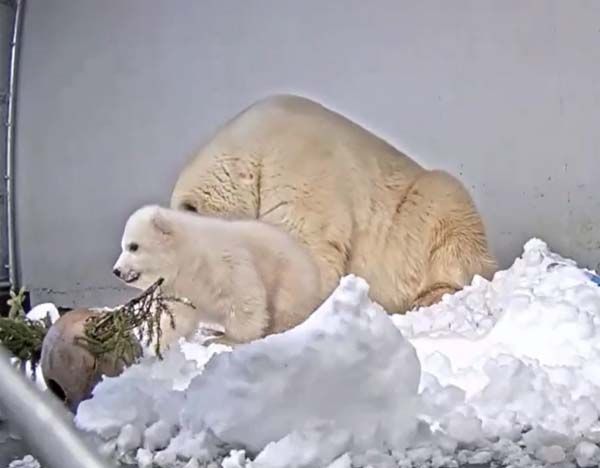 The tender moment with mama was interrupted when the cubbie discovered an interesting round thingie.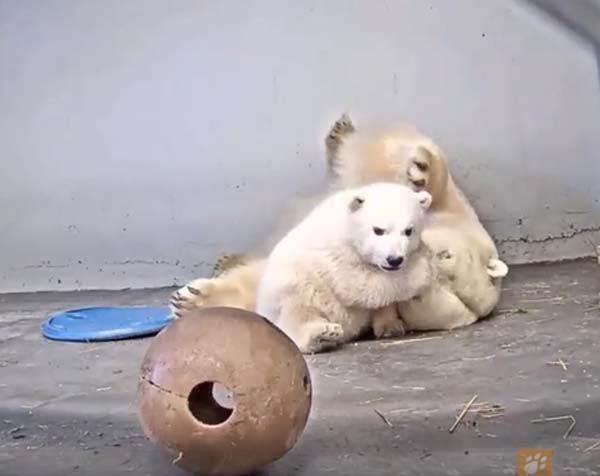 The little guy is very curious.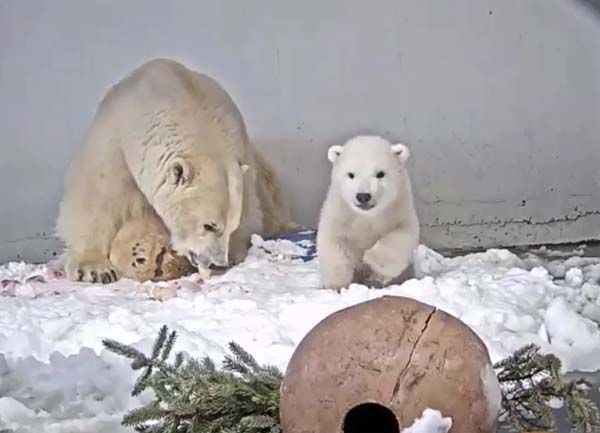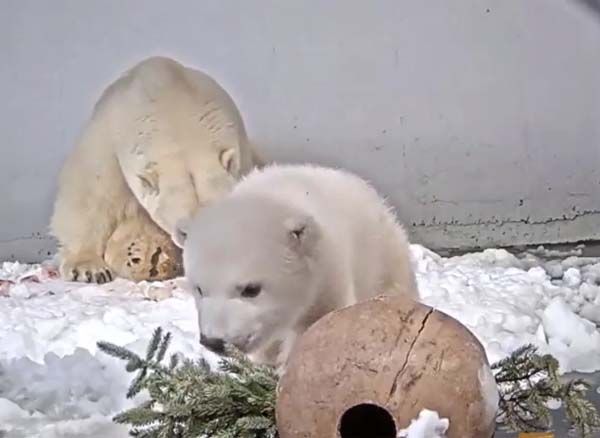 Milak's baby is a couple of weeks younger than his half brother but even he has had a 'taste of snow'.
However, it's more secure to stay close to mama indoors for the time being.
Soon enough even Milak's son will be enjoying the world outside the den.
There will be a name voting soon. Maybe it will be papa Jelle who will reveal the names, too …..
Jelle is a gorgeous male and very proud of his beautiful kids. OK, I know he most probably isn't aware of the cubs but it's a nice thought ….. 🙂