Tonja's baby has made her first tour outside the den!
Mar 15th, 2019 | By
mervi
| Category:
Tierpark Friedrichsfelde 2019
15.3.2019 – Source: Tierpark Berlin
Today Tonja and her baby girl have been 'rehearsing' for the big event tomorrow. The cubbie is very mobile and curious so mama Tonja will be busy keeping an eye on her.
The baby took some very determined steps when she came out with her mama.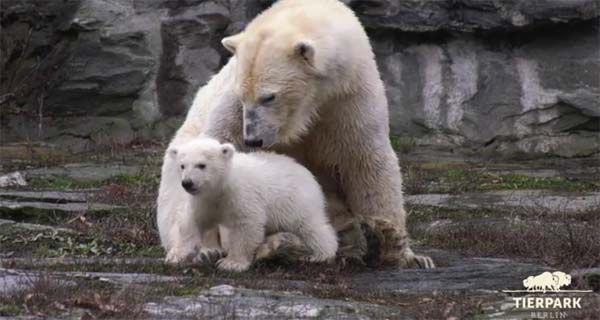 I don't know if the baby fell in the water or jumped in but luckily mama was nearby to help her.
Of course, Tonja was keeping an eye on her furry treasure all the time.
A little help from mama was needed when the baby got up from the water.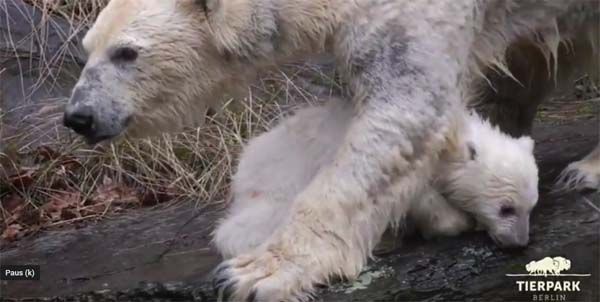 After the swimming it was nice to cuddle with mama on a comfortable mulch bed.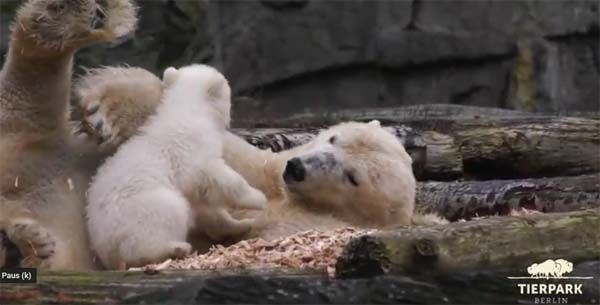 A little bear girl needs lots of nourishment so mama's milk bar is always open.