Zoo Sauvage – UPDATE! The cubs have names now!
Mar 23rd, 2019 | By
mervi
| Category:
News from the Bear World
23.3.2019 – Source: The Zoo Sauvage de Saint-Félicien
The zoo has now revealed the results of the name votings. Aisaqvak's baby has got the name KINUK and Milak's cubbie is now called SHOUKA!
17.3.2019
Aisaqvak's and Milak's baby boys are growing and developing well. Now it's time to give names to the cuties. The voting going on and the result will be announced during the next week.
Here are the two alternative names for Aisaqvak's cub.
One of these two names will be the name of Milak's baby.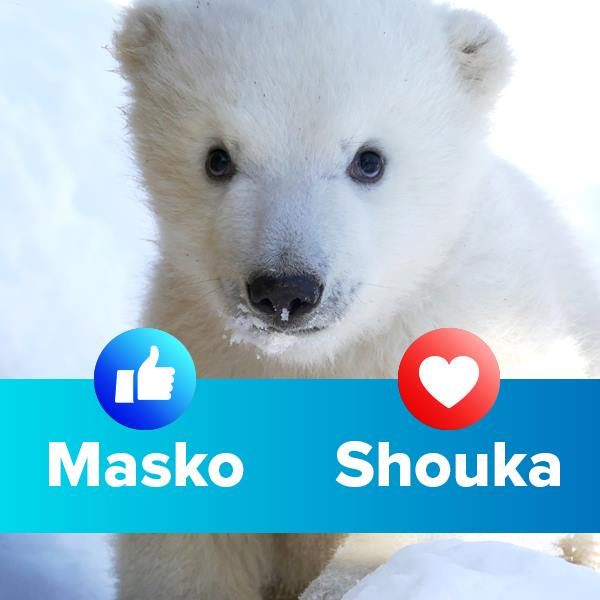 Aisaqak likes to play with her son and the baby seems to love the little 'snow mountain'.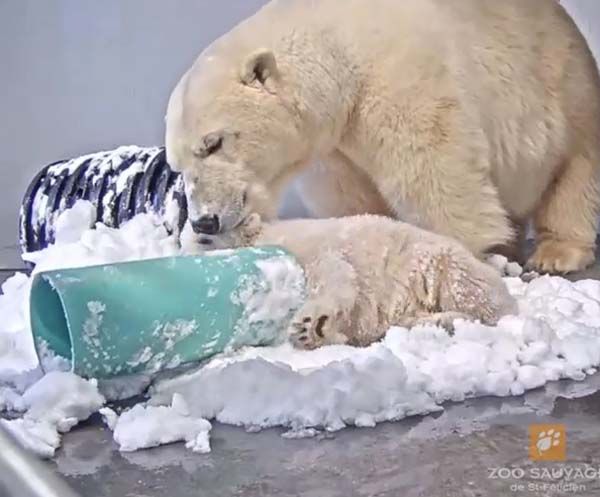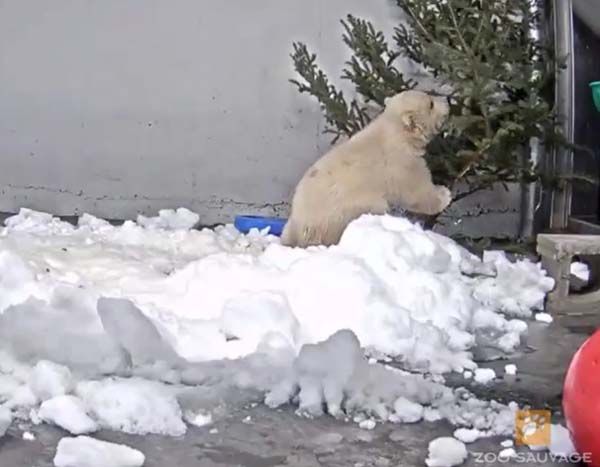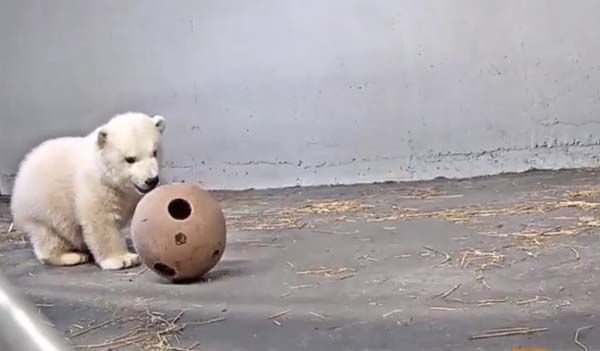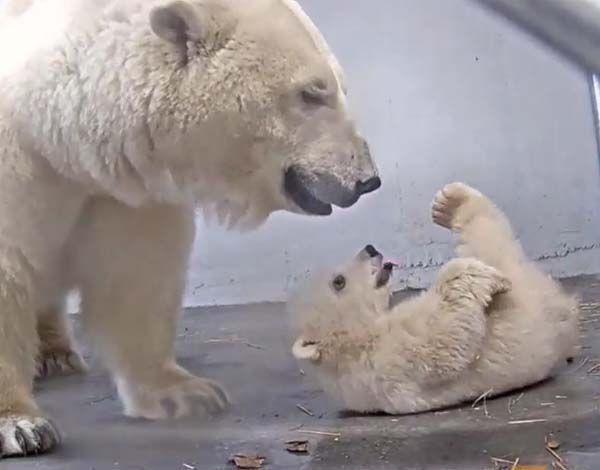 Snow is wonderful!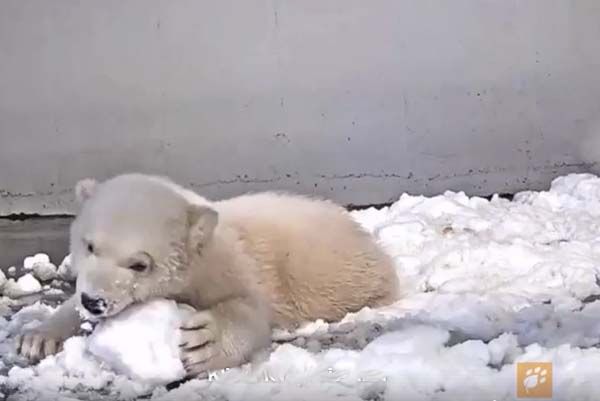 Aisaqvak wants to keep her boy clean.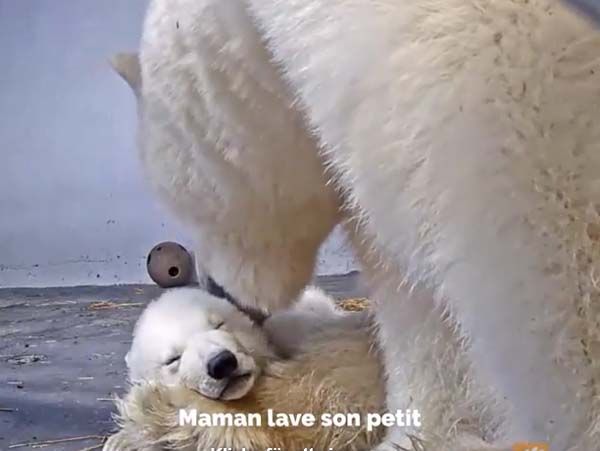 Milak's cubbie is younger and still spends more time close to mama in the den. However, even this little chap has taken a short tour outside the den.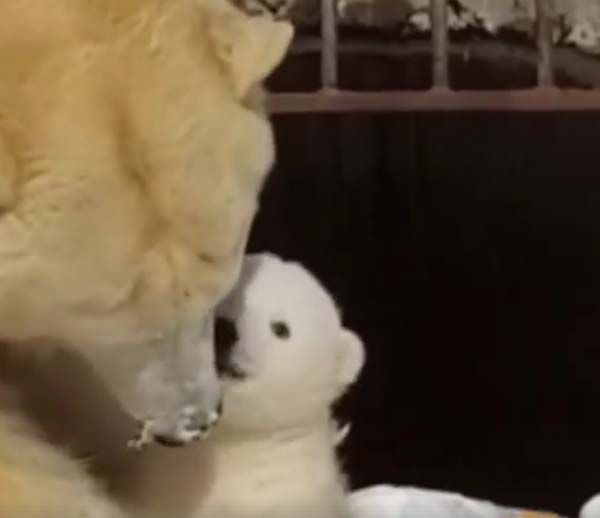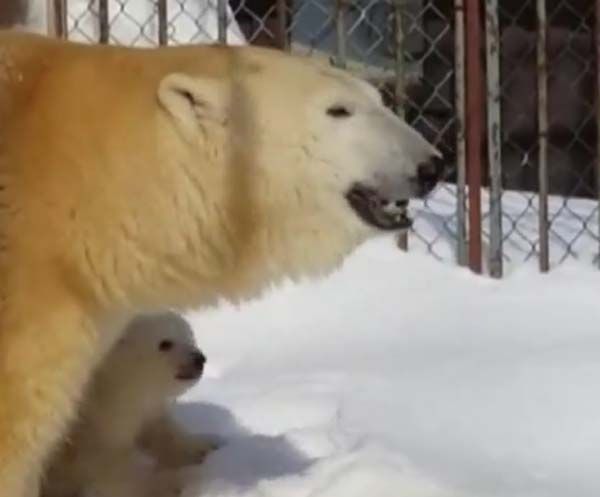 In the den
OOOPS! The legs aren't still very steady ….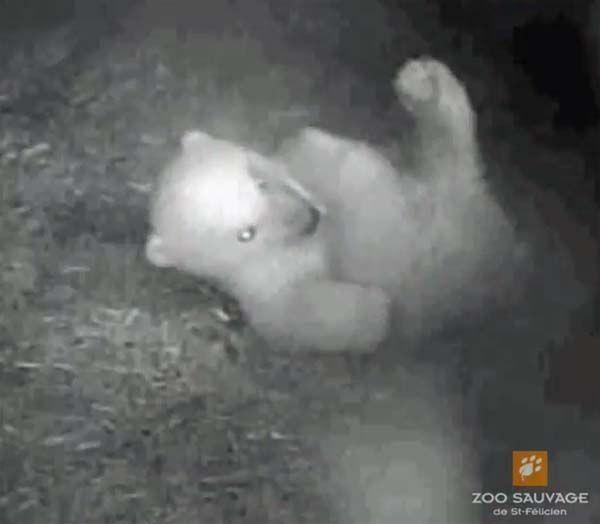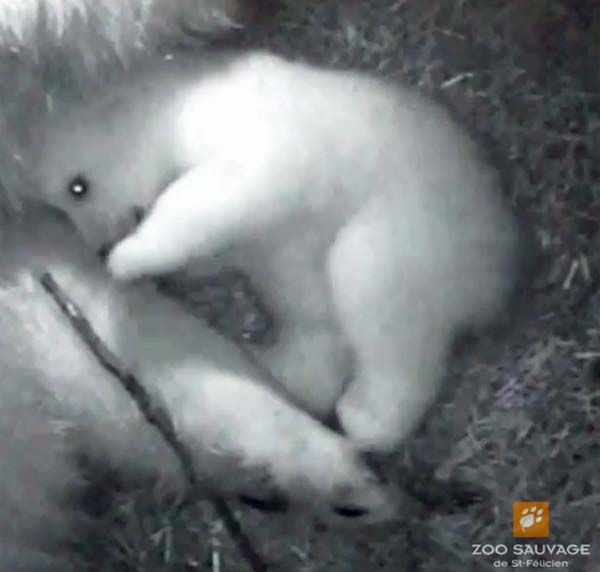 What a sweetie!