Copenhagen: Lynn and her cub enjoy a buffet
Apr 2nd, 2019 | By
mervi
| Category:
Ralph's reports
2.4.2019 by Ralph Morton
Scandinavia is famous for its buffet, which as the Wiki entry below shows has various names.
The Danes call it a "Cold Table" and on a Wintery day in Copenhagen Zoo this was perhaps a good description of the lavish feast which appeared at lunchtime on Tuesday for Lynn and her cub.
Lynn comes out first to test the buffet.
This photo shows Lynn's beautiful fur and markings as she calls to the cub.
The cub soon appears alongside Lynn.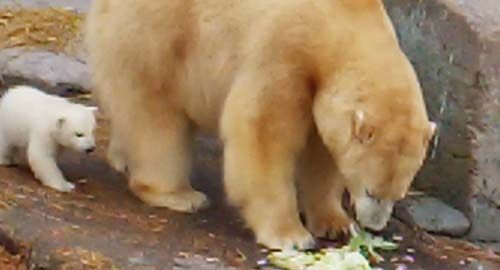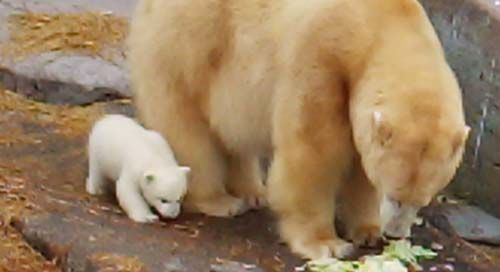 It sniffs cautiously at the table..
The cub finds something to taste. It is still too young to eat solid food but it is already playing with it and adding it to the growing list of familiar things on the enclosure.
The cub has a short attention span and keeps running off to chase other smells and birds!
It comes back and picks up where it left off. Lynn continues to eat, knowing the cub is close by.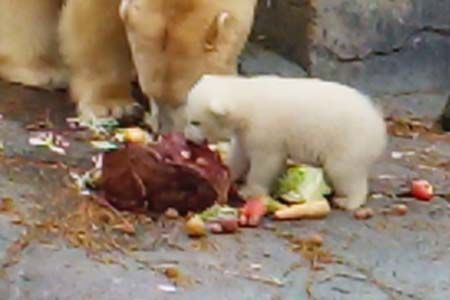 It will not be long before the cub is taking pieces of meat away from Lynn. At the moment she has it all for herself.
At this stage the cub is simply using its nose, mouth and paws to test the various things it finds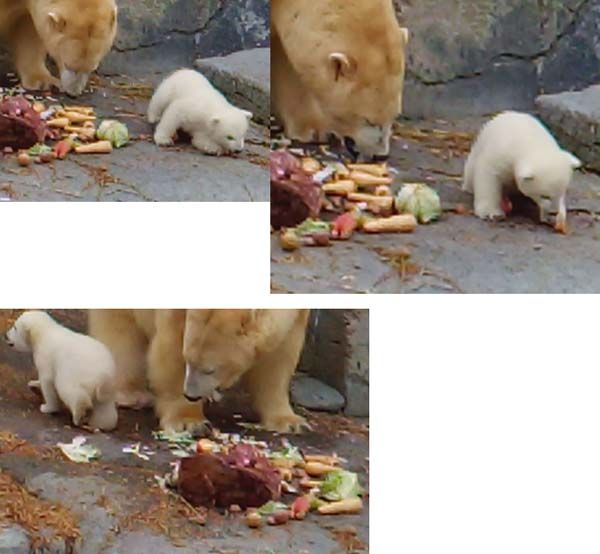 The cub wanders wherever its cute black liquorice nose tells it that there is something interesting.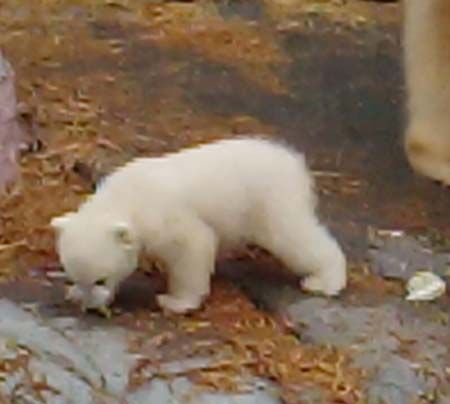 So many new things to learn about, the cub is eager to find them all.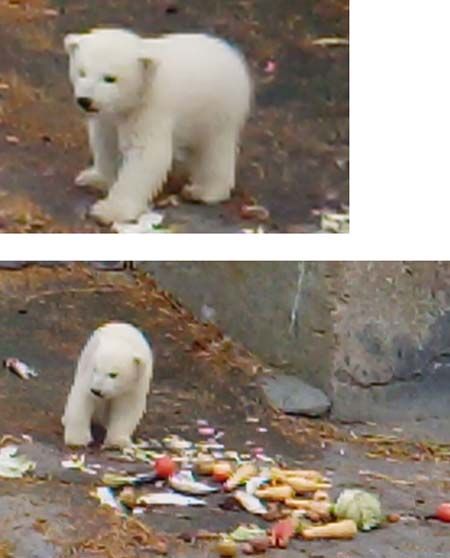 Once Lynn has finished eating the buffet it becomes a playground for the cub.