Zoo Sauvage – Napping and playing
Apr 4th, 2019 | By
mervi
| Category:
News from the Bear World
4.4.2019 – Source: Zoo Sauvage de Saint-Félicien
In the Zoo Sauvage Milak's and Aisaqvak's baby boys are growing and doing fine. As usual I've made some screen shots for those who can't see the video.
Milak's son Shouka loves to have a nap close to mama.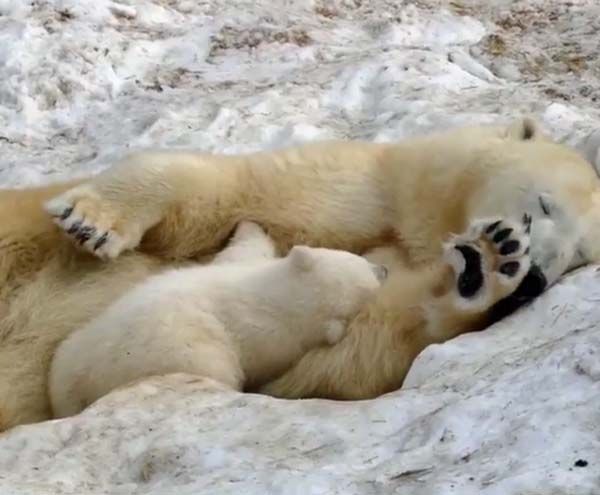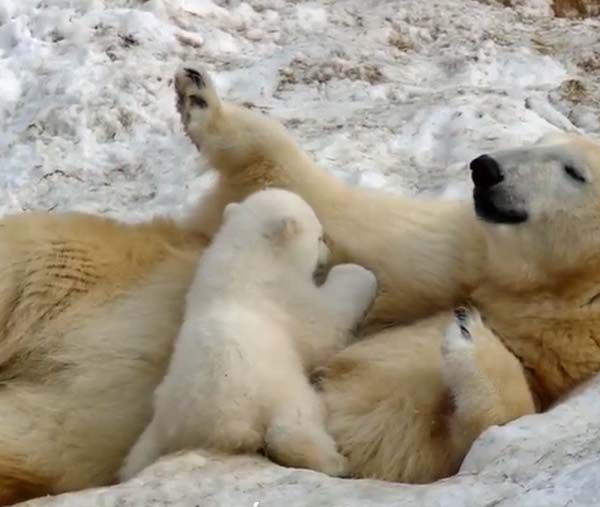 In the video you can see this lovely scene and even hear it! 🙂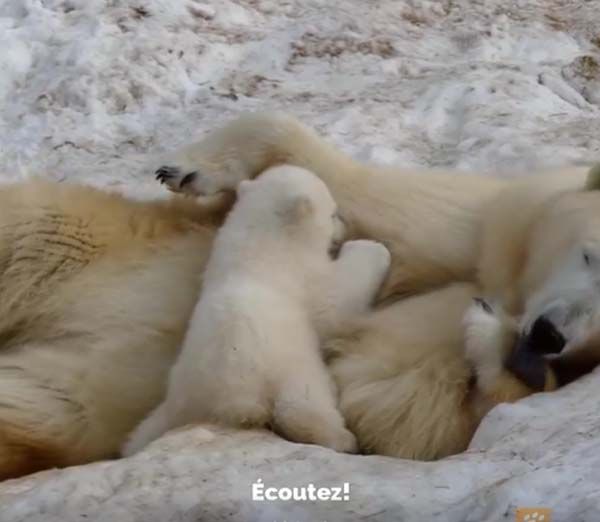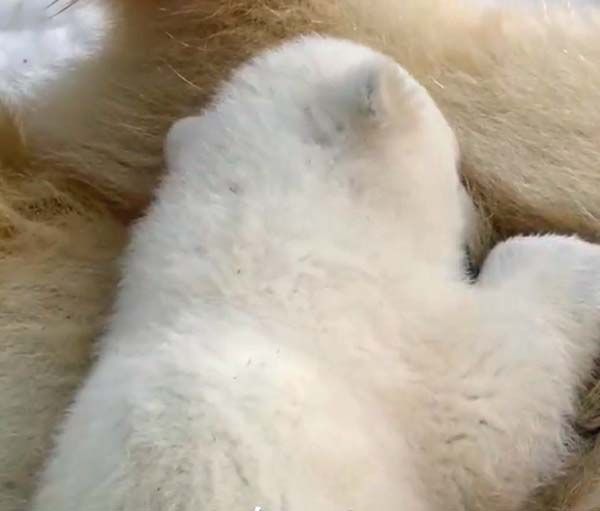 A nice meal makes a little bear boy sleepy.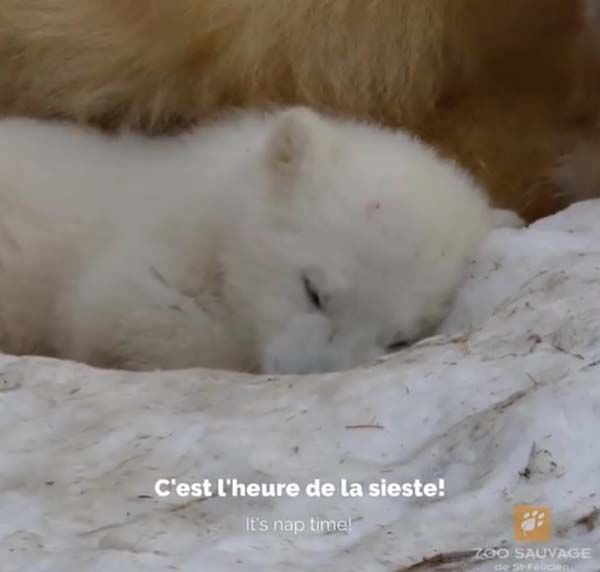 Aisaqvak's son Kinuk is a very playful guy. He likes to fool around with mama ….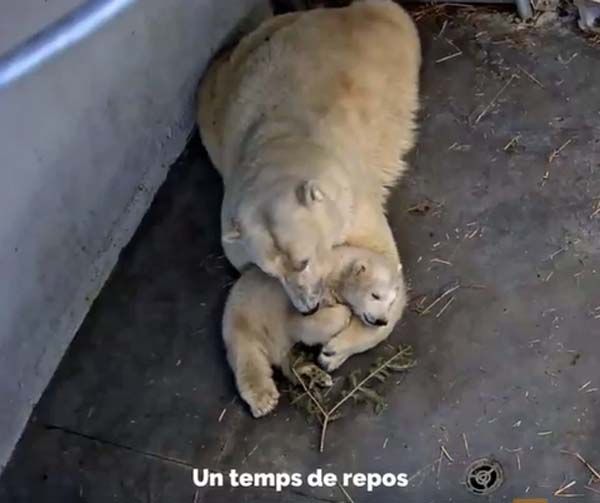 … but he's also very curious and wants to examine everything in the den ….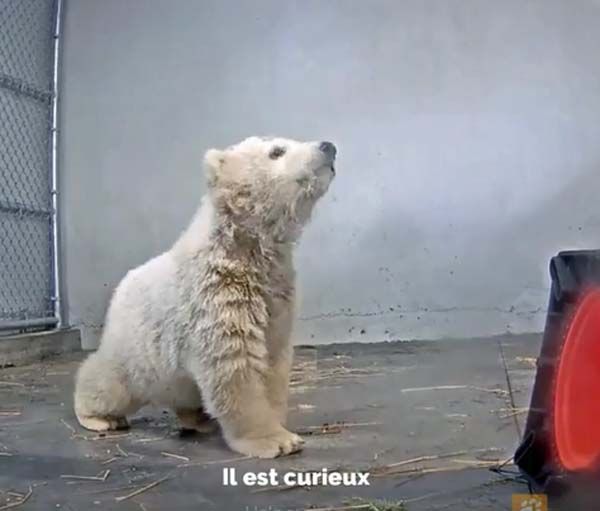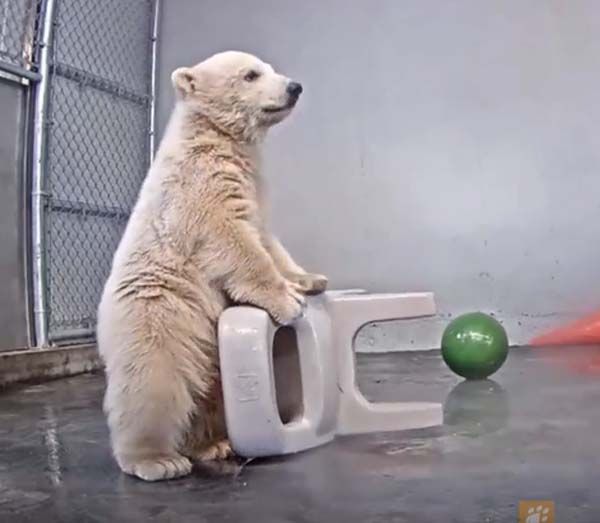 …. and he knows how to play with everything!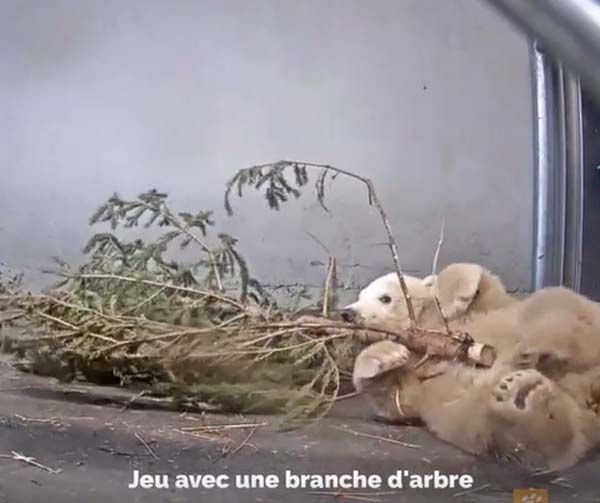 Bathing time and the water seems to have exactly the right temperature for a polar bear …. brrrrr!!!