Lynn's baby girl has a name now!
May 1st, 2019 | By
mervi
| Category:
Denmark
1.5.2019 – Source: the Copenhagen Zoo
The polar bear cub in Copenhagen has got a name now – IMAQ. I guess the name means something in the inuit language but I couldn't find out what it means. I know there's a lake with that name in Canada.
To celebrate the name Lynn and her daughter took a swimming tour.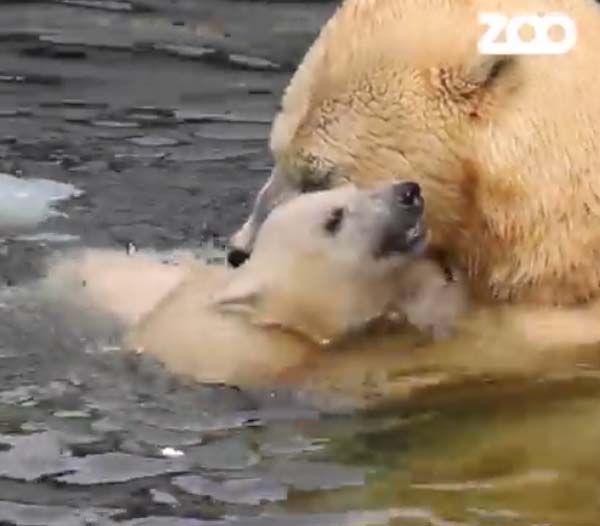 I made some screen shots from the video for those who may not be able to see it.
Imaq seemed to be a little afraid of the water in previous reports but now she's swimming and diving like a 'professional'. 🙂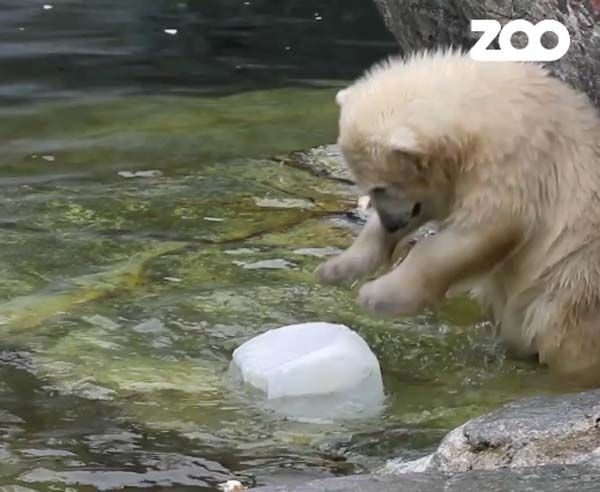 Mama Lynn tried to eat her snack but, naturally, Imaq wanted to have a bite, too.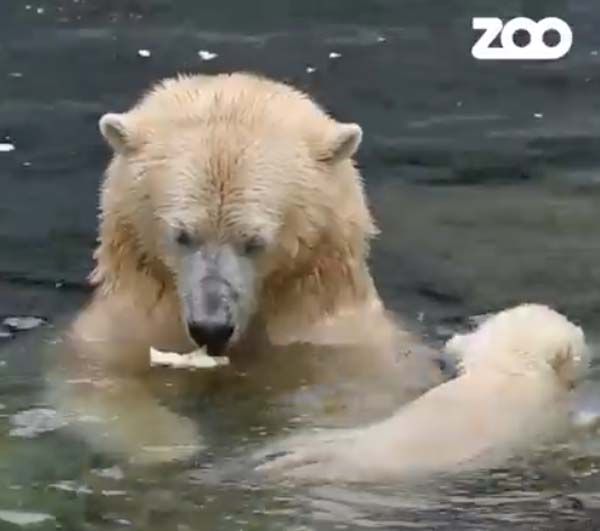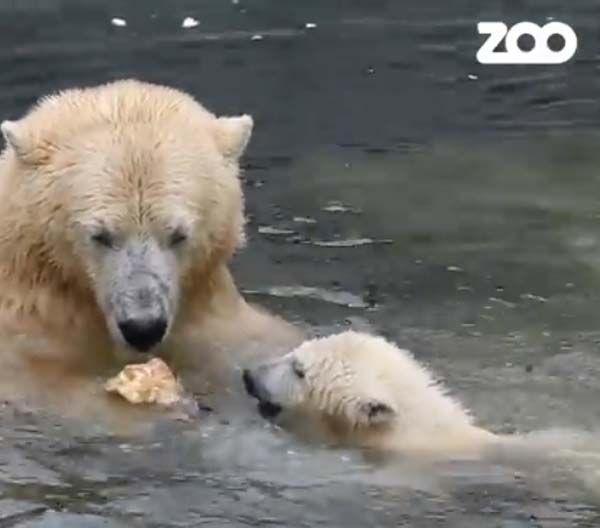 Video