Nuenen: Green, green grass of home
May 27th, 2019 | By
mervi
| Category:
Dierenrijk Nuenen
27.5.2019 – Photos by Hans Muskens
As I've already written before I wish all polar bears living in a zoo had an enclosure like Frimas, Nivi and Elva have in Nuenen!
The lovely family can enjoy a cosy morning lying on the green grass  ….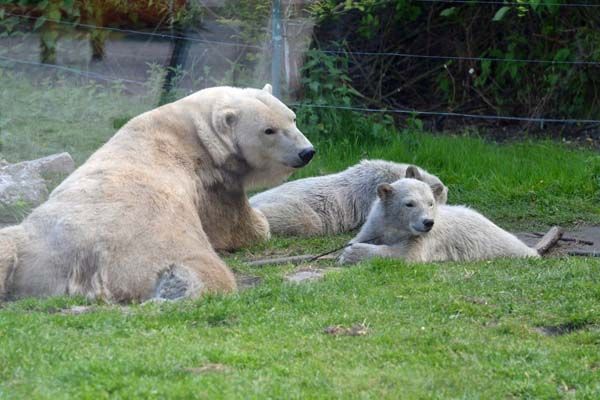 …. but there are even stones for scratching the belly when needed …..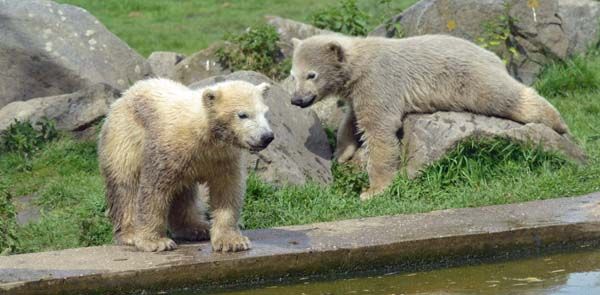 …. and, naturally, there's lots of water to cool off when the paws feel too hot! 🙂
Hi Sis, shall we wrestle a little?
Oh yeah! We need all the exercice and practise so we'll be ready to meet a male companion when we get older! That's what mama said!
Do you remember how the 'half nelson' is done?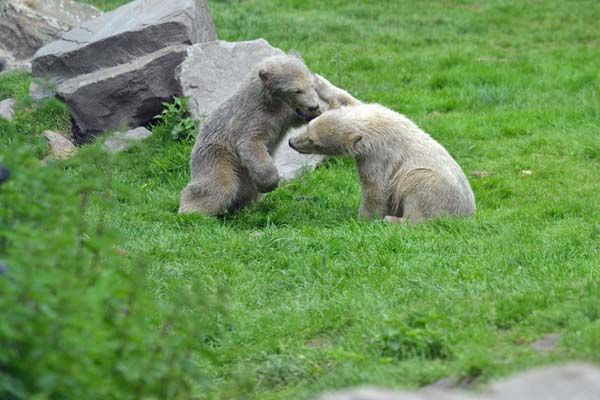 I'm not sure but we can invent a new trick ….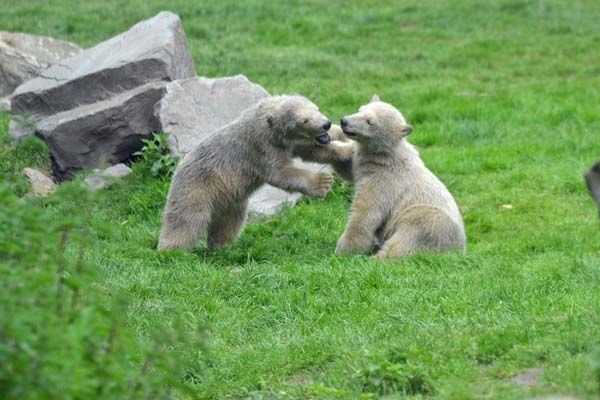 …. a half polar bear, hihihiii ….. 🙂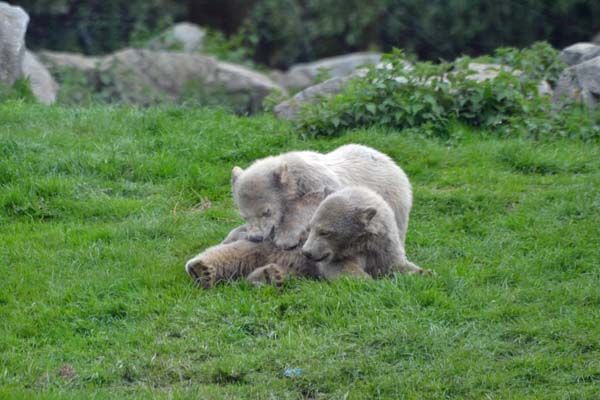 I think I won!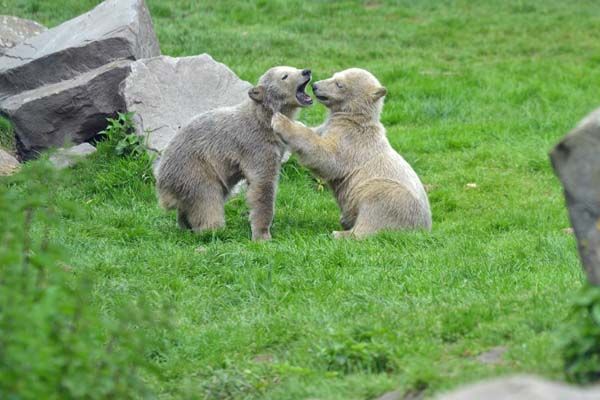 No hard feelings! OK?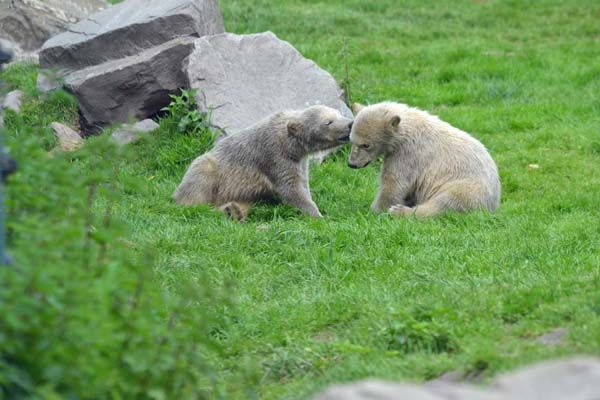 While the kids are wrestling Frimas is curiously watching what's going on outside the enclosure.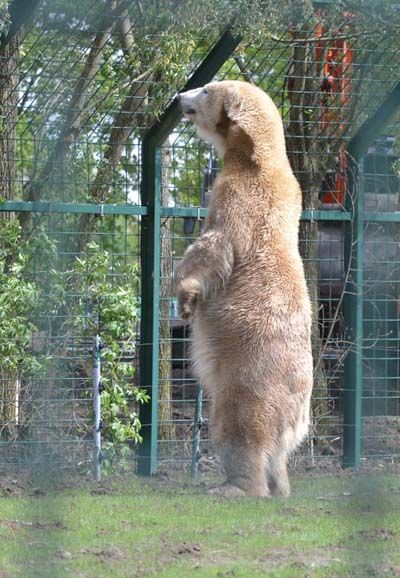 Time for tango, Nivi!
Dear Elva, who's leading ….. I guess we need some dancing lessons!
Cheek to cheek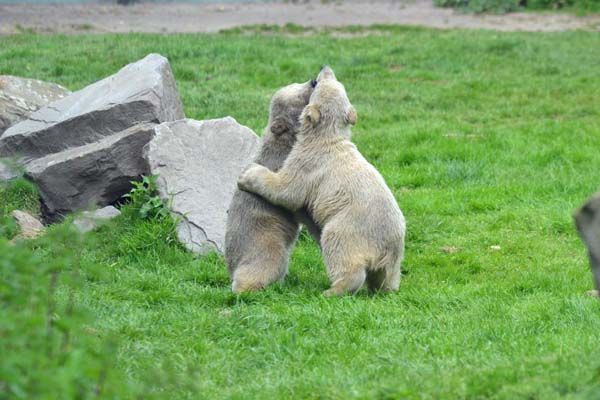 Maybe we're not such gracious dancers but it's so fun to dance on the soft grass!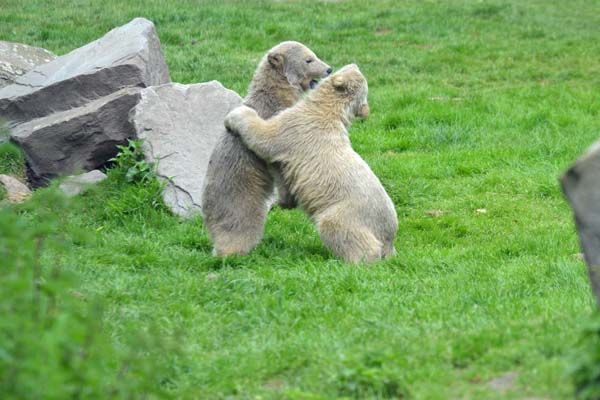 Luckily there are some sandy spots on the grass so it's easy to change the fur colour when we feel like it. 🙂
We call this colour off-white 🙂