Nivi and Elva keep their mama busy or is it the way around?
May 13th, 2019 | By
mervi
| Category:
Dierenrijk Nuenen
13.5.2019 – Photos by Hans Muskens
Even a polar bear mama can have difficulties getting up some mornings ….. However, Frimas' daughters don't give up. They are experts in making Frimas 'fit for fight' every morning. 🙂
Mama, it's time to wake up! Just  check – the brownies are already doing their morning gymnastics!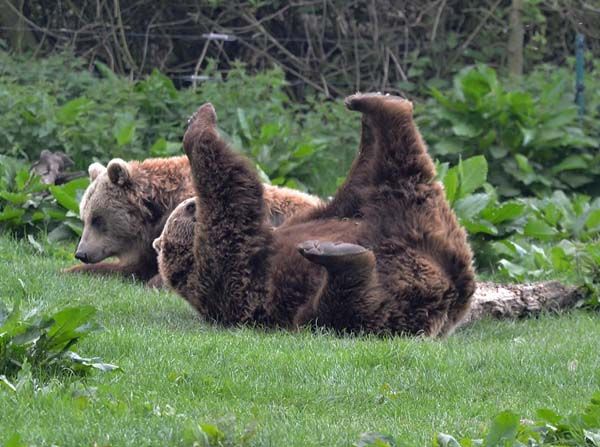 OK, kids – you win again!!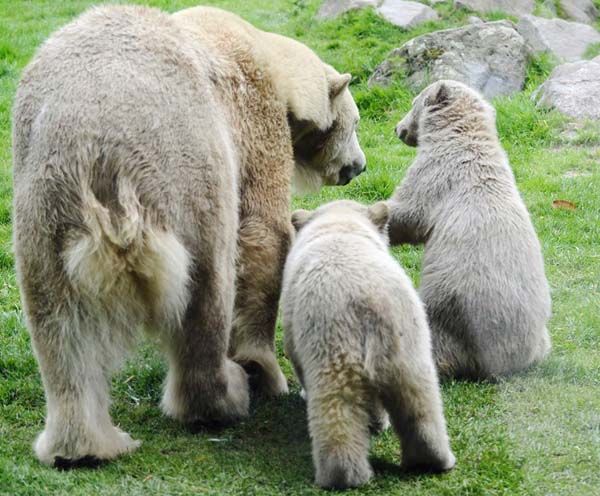 Tender kisses on mama's cheek are always a good start of a day.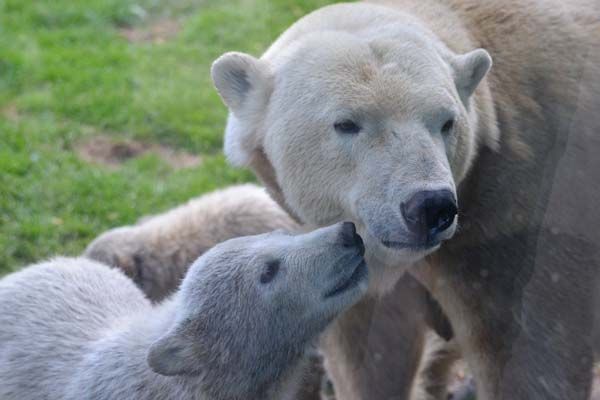 Come on, children. Let's see what we can do today.
Power walking by the pool side 🙂 Wow! What elegance, what speed!
Hello earth! Mama's calling! It's swimming and playing time in the water!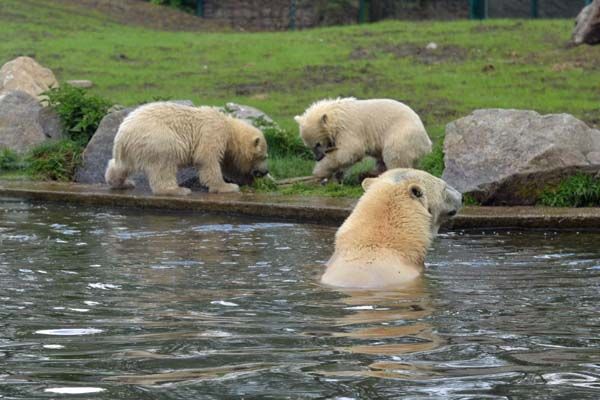 Come now! I have a nice tyre here, too!
The other cub is still hesitating ….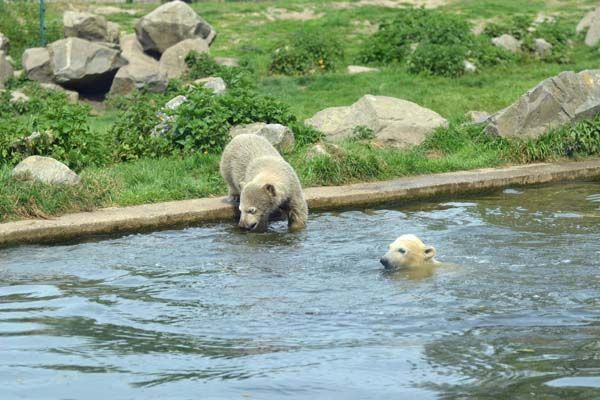 Hey, don't be a sissy – please, jump in!
What's happening in another enclosure? A secret agent under cover? 🙂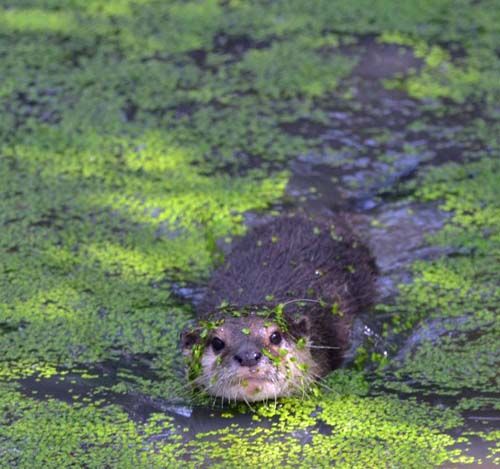 Dear children, the water is not only to keep our furs white and shiny. Our pool is a wonderful 'playground'!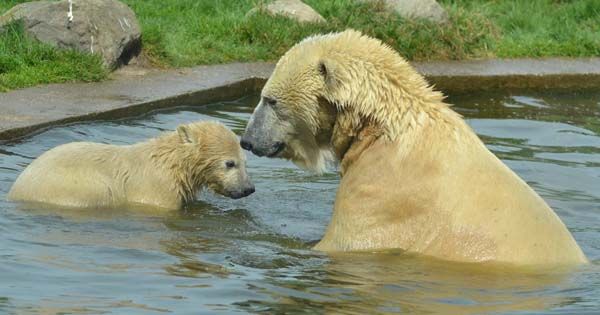 Mama, you look like a golden retriever, hehehee ….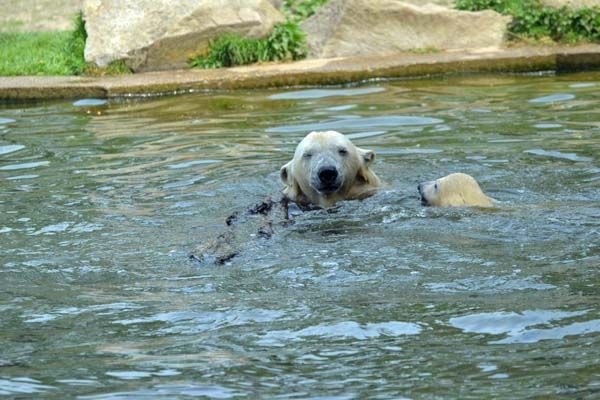 Finally the whole family was having fun together in the wet element.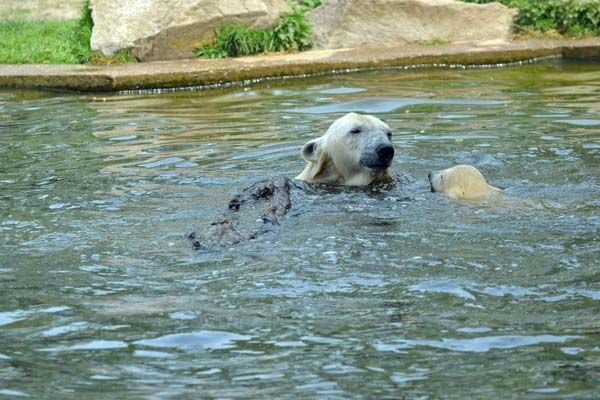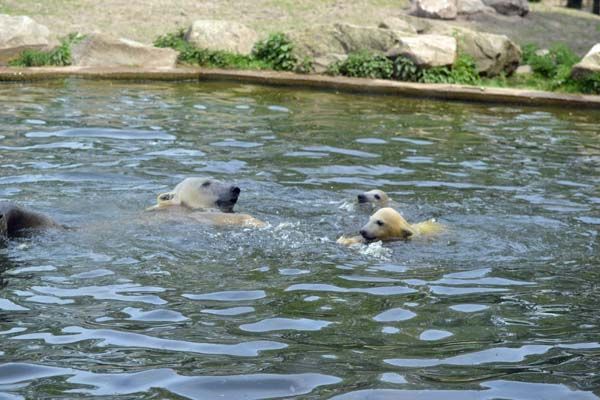 Mr Henk doesn't have to worry about his off spring. He can just enjoy his life as a bachelor. Well, maybe he misses Frimas but in the photos he looks quite satisfied with his life.
If this isn't a totally relaxed polar bear I don't know what is! 🙂