Nuenen – The battle of an apple
Jun 27th, 2019 | By
mervi
| Category:
Dierenrijk Nuenen
27.6.2019 – Photos by Hans Muskens
A good breakfast is a perfect start of a day and both Nivi and Elva know that! What luck that mama Frimas always has the breakfast ready for the kids!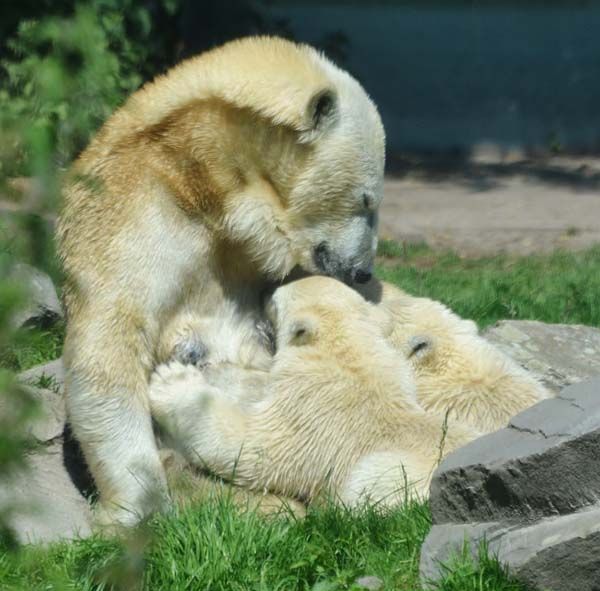 After the hearty morning meal it's time to plan the activities of the day.  Maybe a nice bath?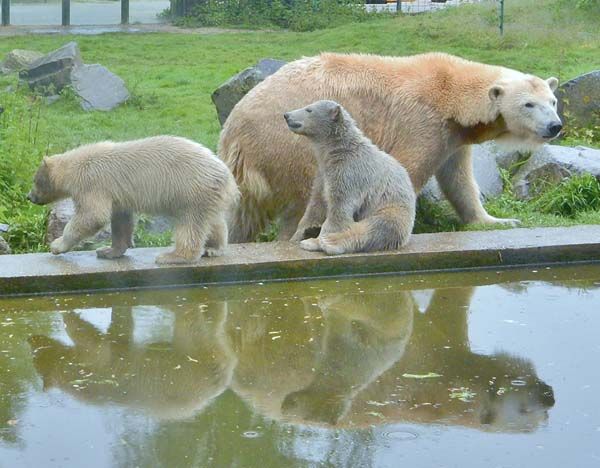 Come on kids! – As you can see Frimas' milk bar is a popular hangout for her twins.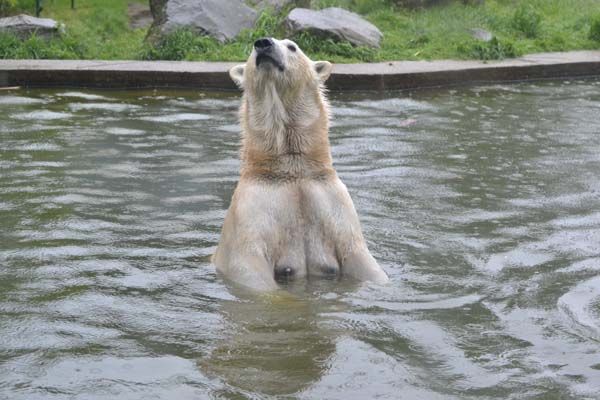 The whole family in the water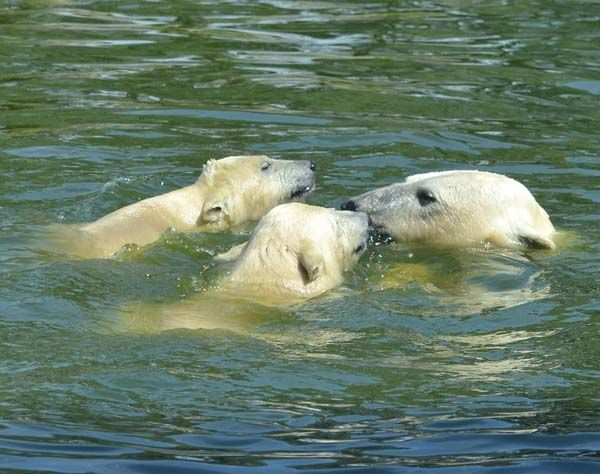 It looks like Frimas is praying …. 🙂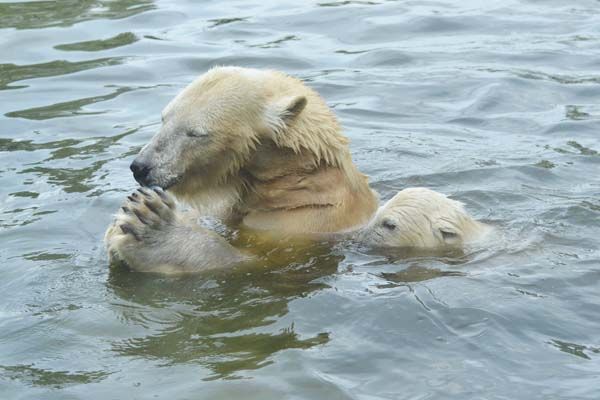 Battle of the apple
Mama, what's that red thing in your mouth?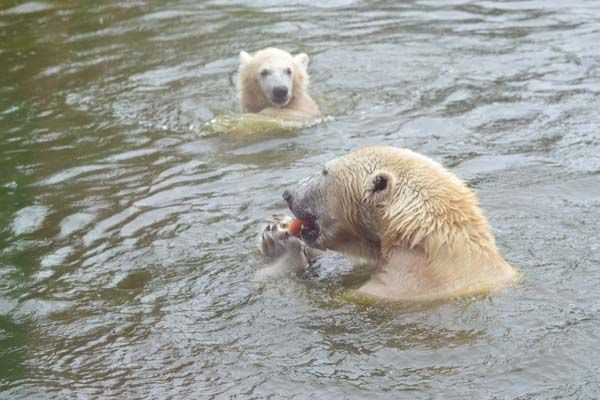 I'd better take a closer look ….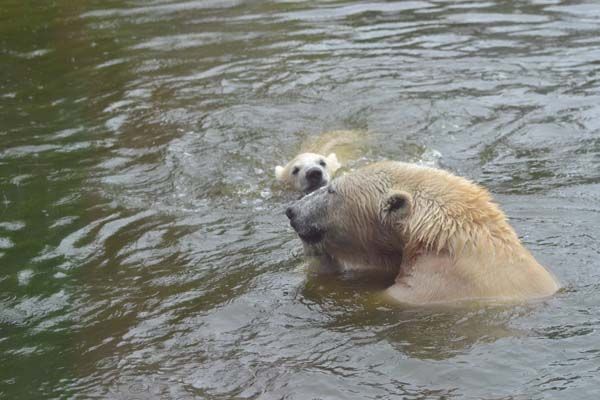 Dear child, this is an apple …. or at least half of an apple.
Mama, we want to taste it, too!!
Dear Nivi and Elva, in the wild there's the law of jungle …. finder's keepers!
One of the kids managed to pinch the apple and Frimas gives her  a big hand …. hmm, I mean a big paw. 🙂
Well done, but because we don't have to fight for our food we must learn to share, too. I hope you can learn that in due course!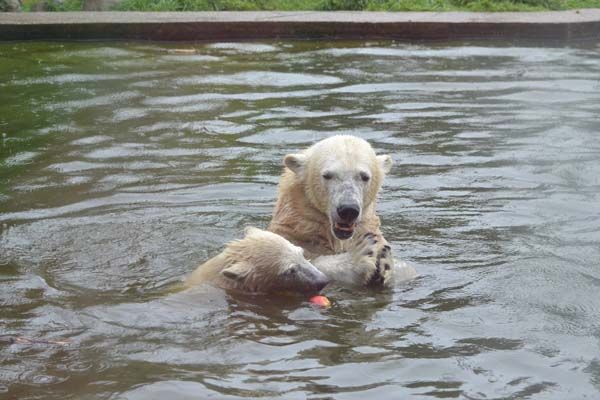 Water ballet …. or maybe water wrestling?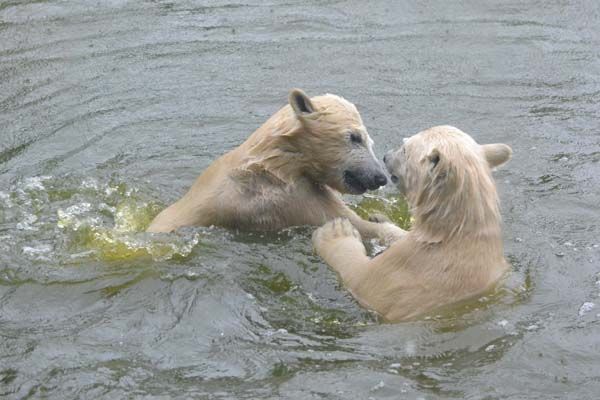 Hahaa, Sis – I think I won!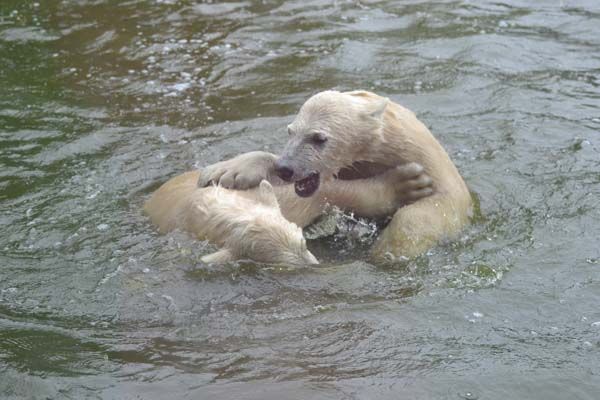 No hard feelings I hope!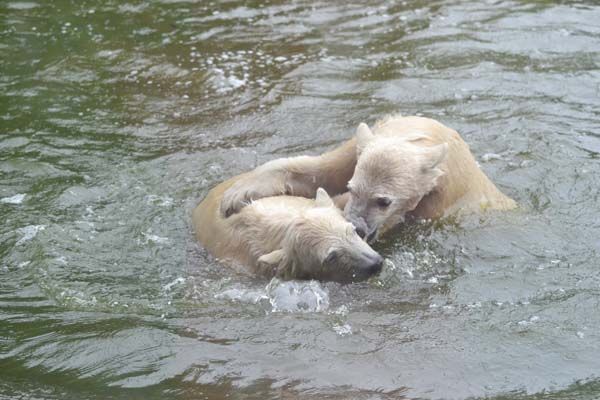 Cuteness in the water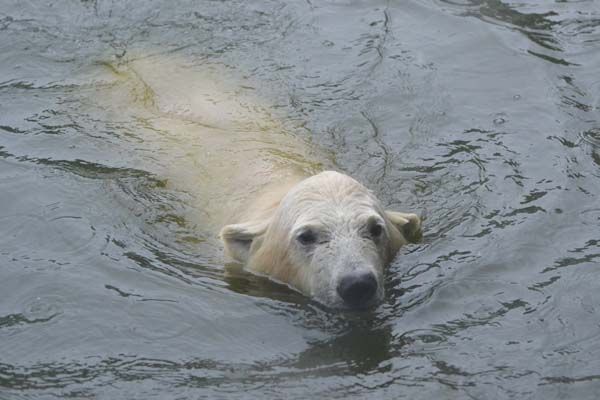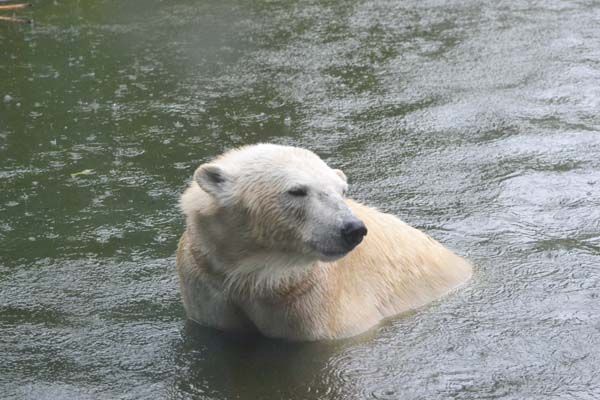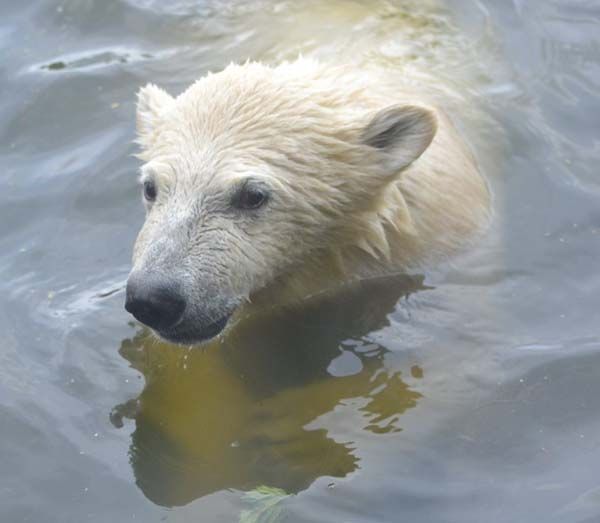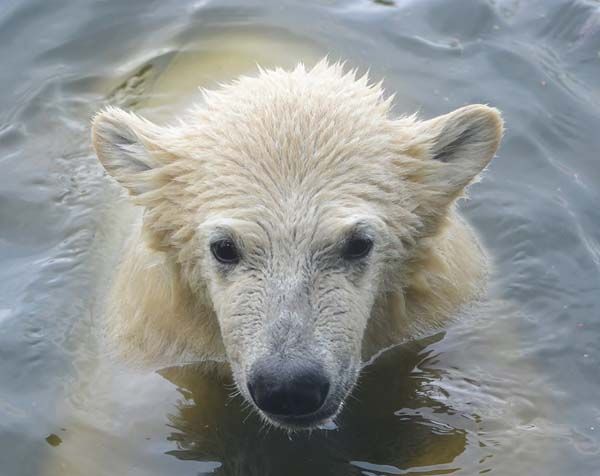 There are lots of nice photos by Hans Muskens even of other animals in Nuenen!