Wolodja and Olinka in Blijdorp
Jun 23rd, 2019 | By
mervi
| Category:
Zoos in Netherlands
23.6.2019 – Photos by Nel Hoekstra
On the 14th of June Wolodja arrived in Blijdorp where he will live with an older female polar bear. Olinka could smell that something was going on and kept an eye on the neighbouring enclosure.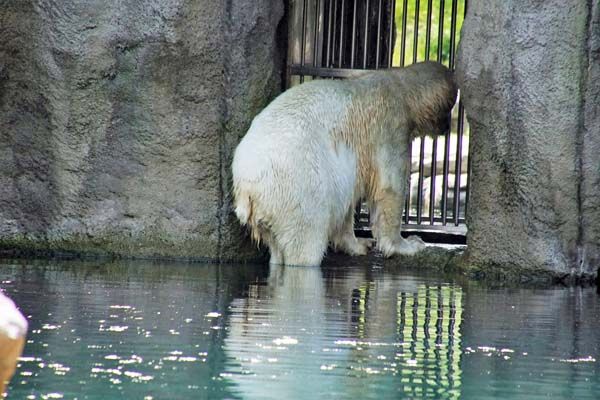 Here's Wolodja's first 'outing' in his new home.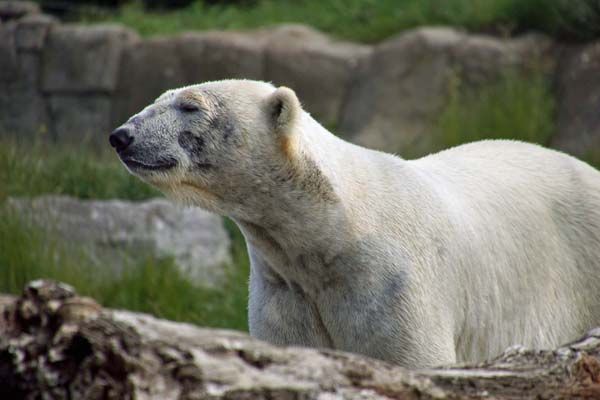 Hopefully the black spots will soon be replaced with white fur.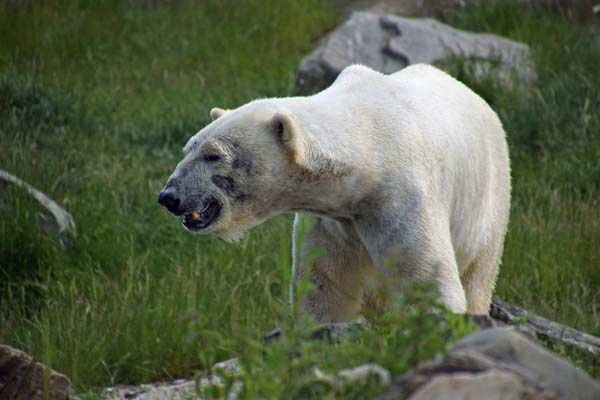 It looks like Olinka was satisfied with what she saw …. 🙂
Wolodja waiting for the catering service ….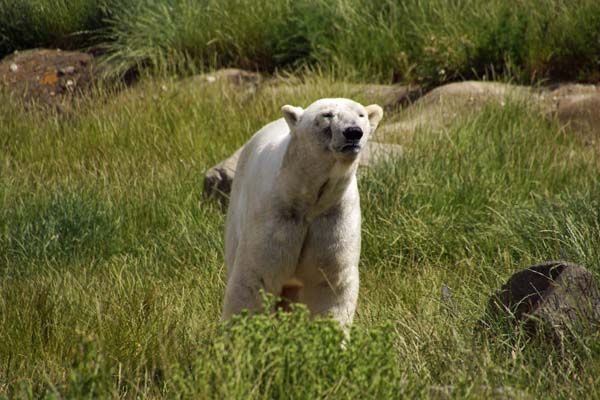 …. and he didn't have to wait long.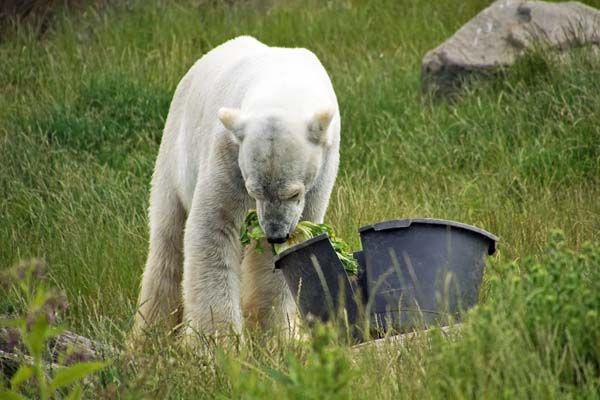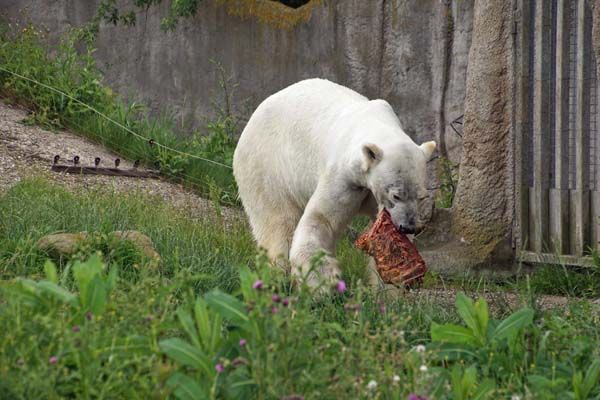 Even Olinka was treated with a big piece of meat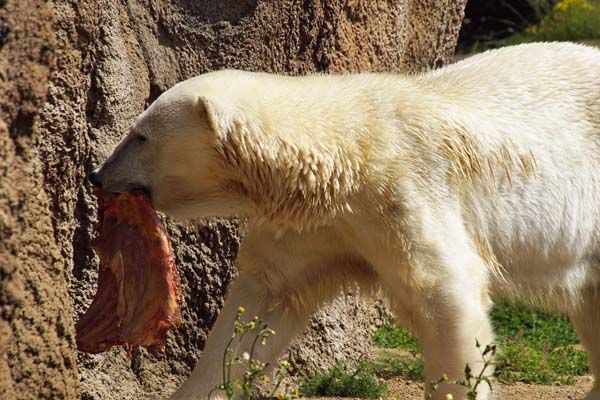 It's good to see that our Teddy is doing fine and obviously already feels like home in Blijdorp!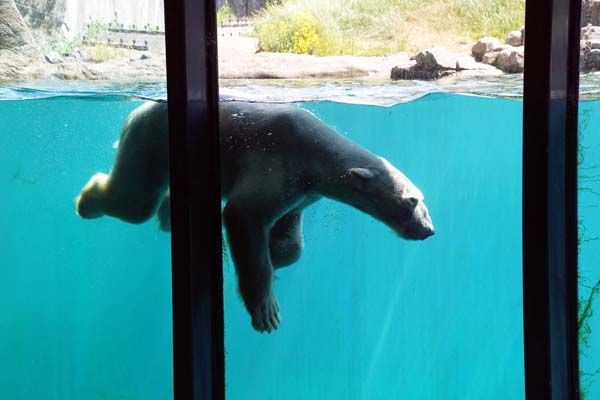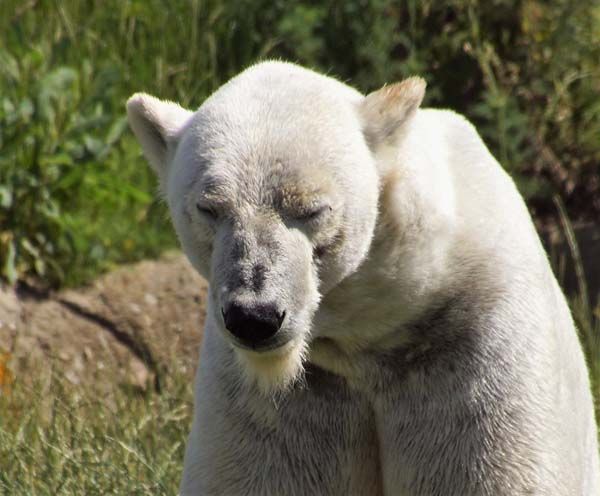 Here's the link to Nel's Facebook site
Knuti's Weekly wishes Nel, Wolodja and Olinka a happy Summer time. Of course, we wish the same to all the animals and their keepers in this zoo!
Dear Nel! Thank you so much for the kind permission to publish your photos in this magazine!