Wolodja will move to the Diergaarde Blijdorp today
Jun 14th, 2019 | By
mervi
| Category:
Zoos in Netherlands
14.6.2019 – Photos by Erik
Today Wolodja will leave the Ouwehands Dierenpark Rhenen and move to the Diergaarde Blijdorp. There he will meet Olinka born in November 1992 in Köln.
Olinka has become a mother several times. Her children: 2000: Lloyd, 2000: Nika, 2004: Lara, 2007: Arktos, 2007: Nanuq, 2010: Vicks, 2014: Todz and 2014 Sizzel – She is even a grandmother of many lovely polar bears.
Erik visited Wolodja a few days ago and met this  'green wave'
Todz has already moved to the Parc Zoo du Reynou in France.
Maybe Wolodja wanted to leave his 'signature' on this stone?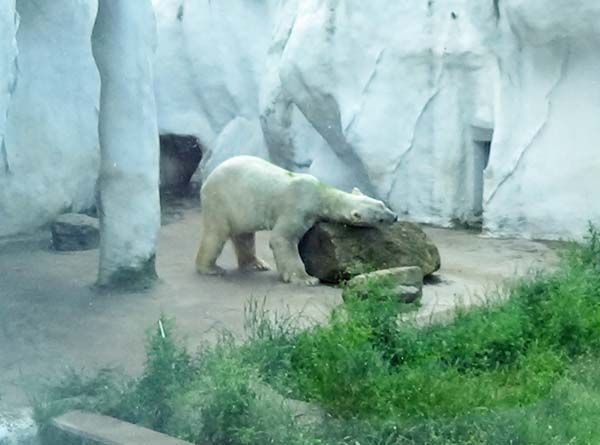 Before the move Wolodja was separated from Freedom and according to Erik he was doing fine.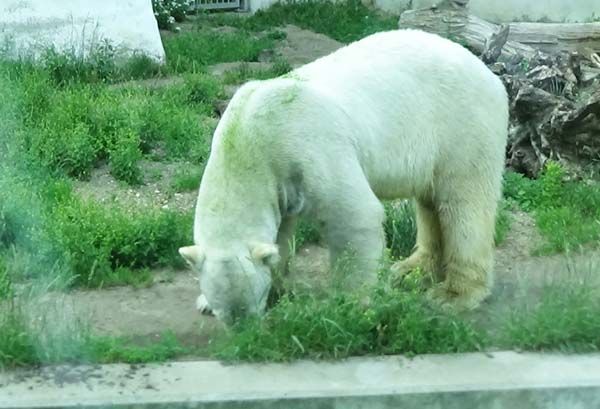 Knuti's Weekly wishes Wolodja a good and happy life in his new home and hopes this home will be more permanent for him!