Zoo Sauvage – Shouka and Kinuk outdoors
Jun 1st, 2019 | By
mervi
| Category:
News from the Bear World
1.6.2019 – Source: the Zoo Sauvage de Saint-Félicien
Finally even Milak and her son Shouka have been able to make their 'outdoor debut'. Of course, the big world outside the den was very exciting – and also a bit scary. That's how it feels for every polar bear cub during their first outing.
Malik in Copenhagen is now even a grandmother because Milak is her daughter. Accordingly Nuka and Quilaq are Shouka's half sisters.
A nice close-up of Shouka
The first steps outdoors – safe and secure close to mama.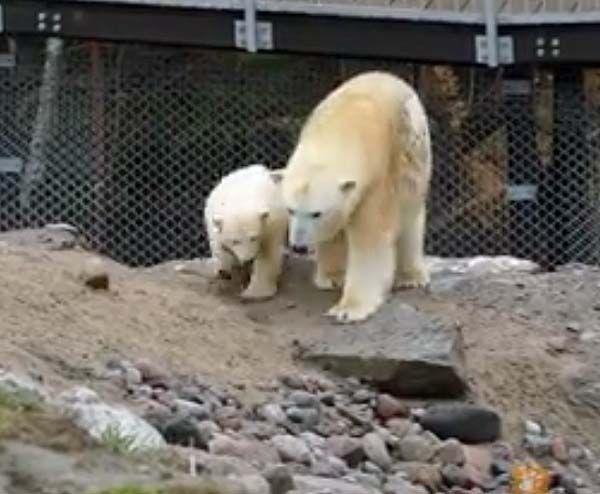 Shouka hesitated a little before jumping into the water but as you can see in the video he proved to be a born swimmer!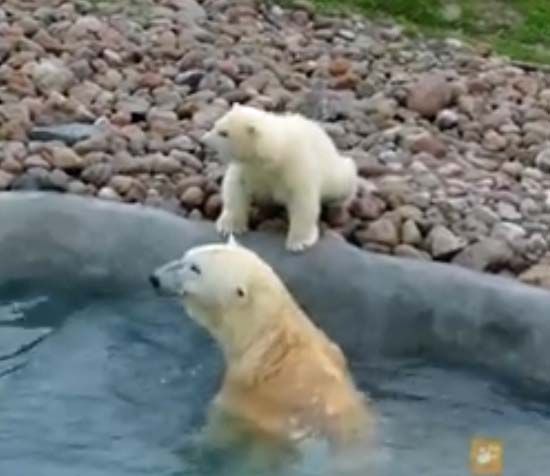 Aisaqvak and Kinuk have already been out for some time now.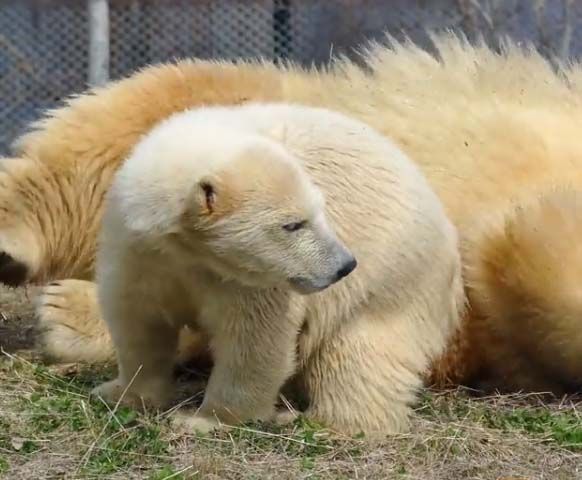 Kinuk is curious but likes to stay near mama.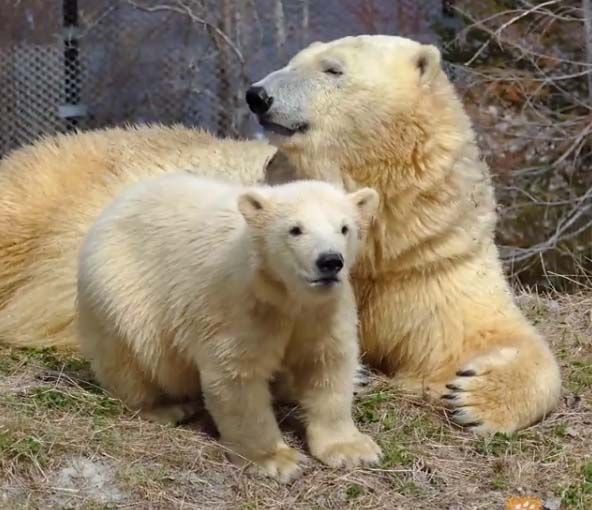 Syncronized walking 🙂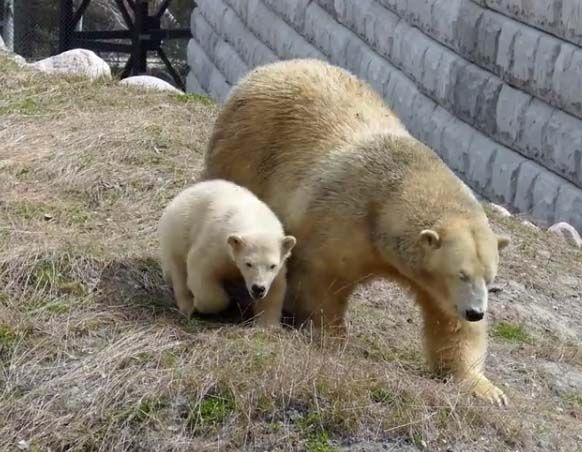 Mama would make a nice float!!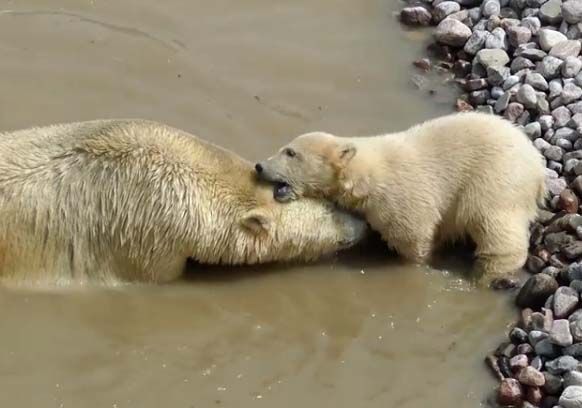 However, Kinuk has taken many swimming lessons now so he masters the wet element very well.