Bo the American polar bear cub
Aug 24th, 2019 | By
mervi
| Category:
Zoos in USA
24.8.2019 by Molly Merrow
In all the zoos in the U.S.A, there was just one cub born this past season, and he lives in the Arctic Encounter of the Toledo Zoo.
Bo was born December 9, so he is about eight months old now. I visited him on a hot August day, and he kept busy, playing in the cool saltwater with his balls and his big blue barrel, cut down to his size.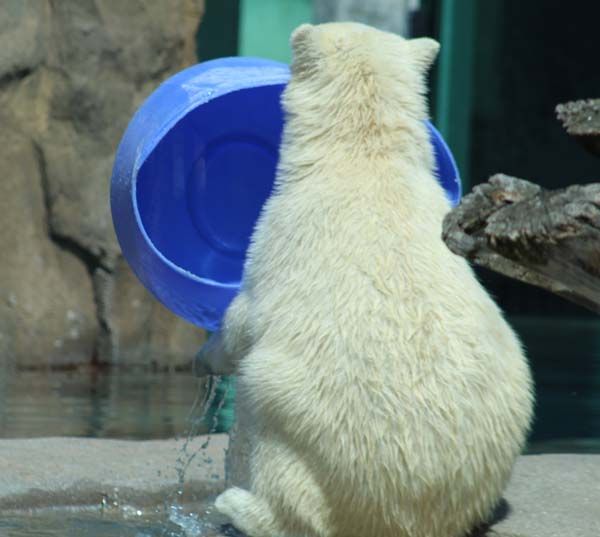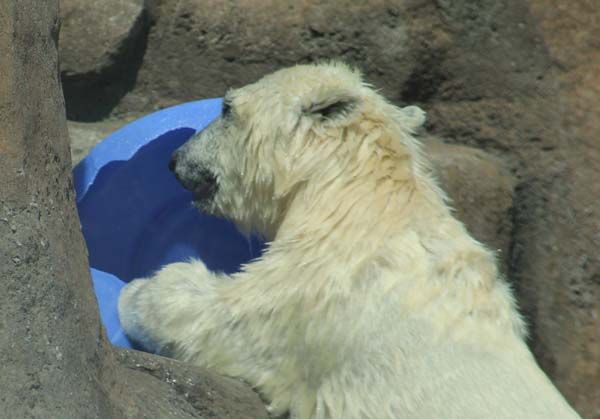 Bo's official name is Borealis, as in the Northern Lights, but everyone calls him Bo. He is the seventh cub of his mom Crystal, who was born in Belgium, where she still has a sister, Blanche.
His father is Marty, a very large papa bear. Bo has an older sister named Aurora, to go with his name. Aurora has a twin sister, Anana. Also in the family are brother Siku, twins Suka and Sakari, and sister Hope.
When I arrived mid morning, Bo was napping with his mom, so I went out to see the rest of the zoo. When I returned, Bo had woken up, and was busy playing by himself in the water. Then he played with the children at the window of the center room. Bo loves the kids and tries to paw at the glass to get through to really play with them.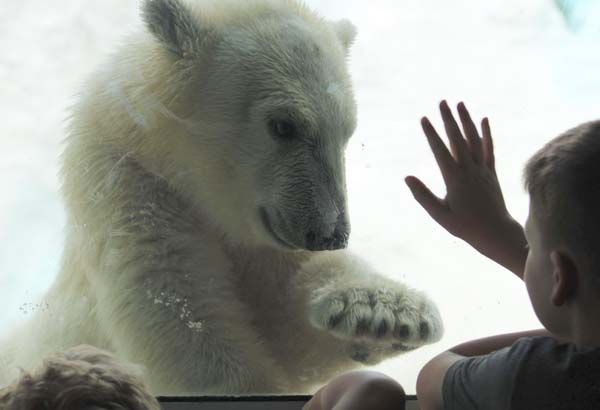 He took a little break, and nursed for a bit, but didn't take time for a nap and was out playing again right away.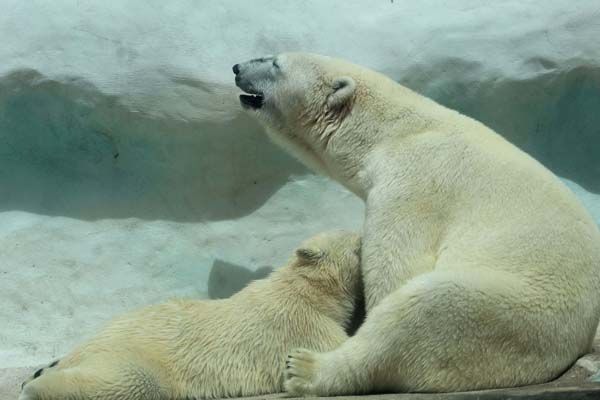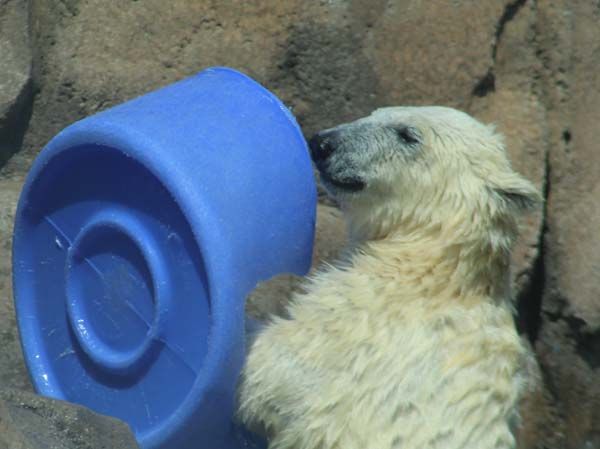 Why carry things between your paws when you have a head! 🙂
The blue barrel is a lot of fun. He can pour water all over himself, throw it in the air, wear it as a hat, use it as a water toy, and hide inside.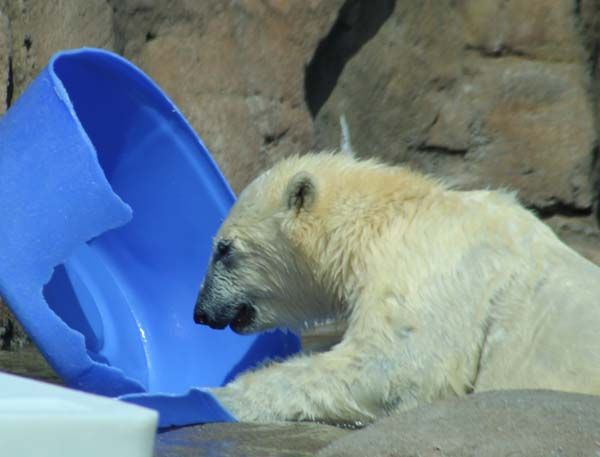 The barrel serves as a teddybear, too! 🙂
It's great fun to chew on the barrel too and rip it apart.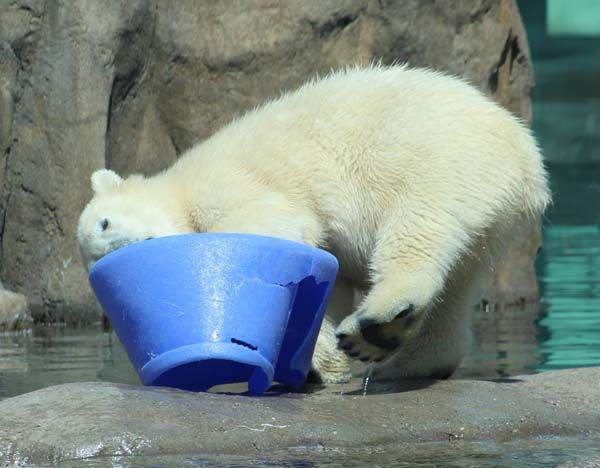 Later in the day, after Bo and Crystal went inside, I saw Father Marty playing with bigger half of the blue barrel in the water. Big Marty is also a fan of chewing and ripping apart the blue plastic.
Like father like son. Bo is going to grow up to be just as big as his dad.