A hot day in the Zoo Mulhouse
Sep 2nd, 2019 | By
mervi
| Category:
Zoos in France
2.9.2019 – Photos by Veronika and Hans Odermatt
When Veronika and Hans visited the Zoo Mulhouse in Alsace on the 26th of August it was very hot – 29 degrees Celsius. No wonder they met Sesi and Nanuq  playing in the water.
However, soon they noticed there was something special happening …..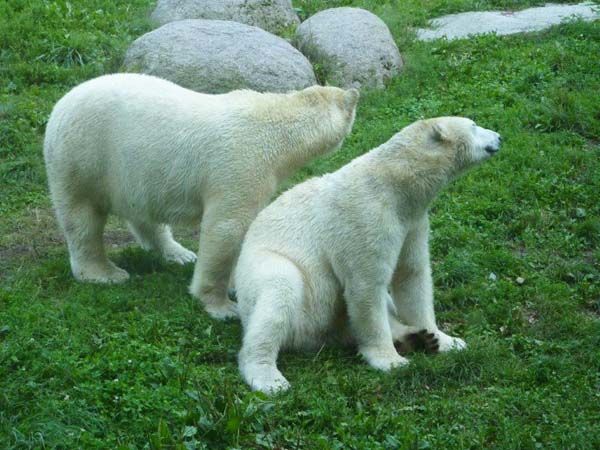 Sesi and Nanuq were observing their visitors with great interest.
Mama, what can you see? Is there anybody we know?
Yes, I think I recognize at least one visitor ….
Oh yes, there were a familiar faces among the visitors – Veronika and Hans! Veronika took this photo.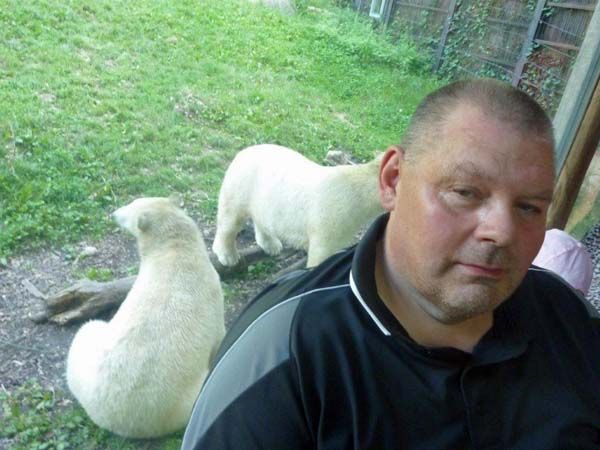 Sesi and Nanook kept watching and they seem to be very glad about their faithful visitors.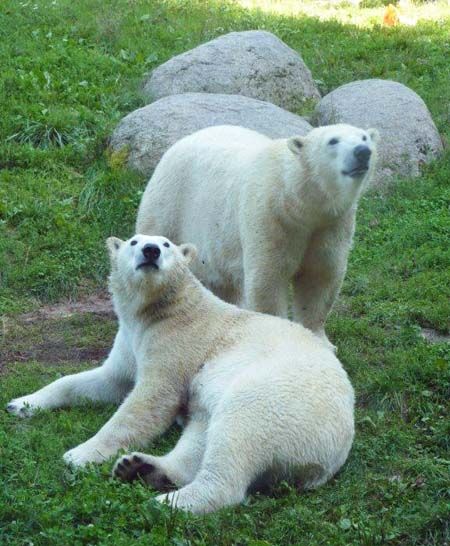 Papa Vicks was strolling on the green grass.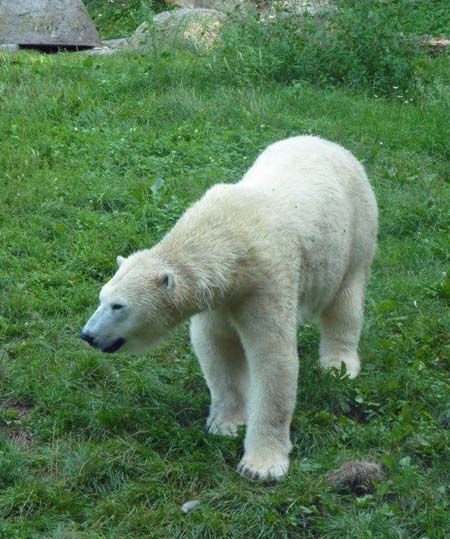 Now he smelt something ….
…. and found a piece of meat (at least it was something eatable).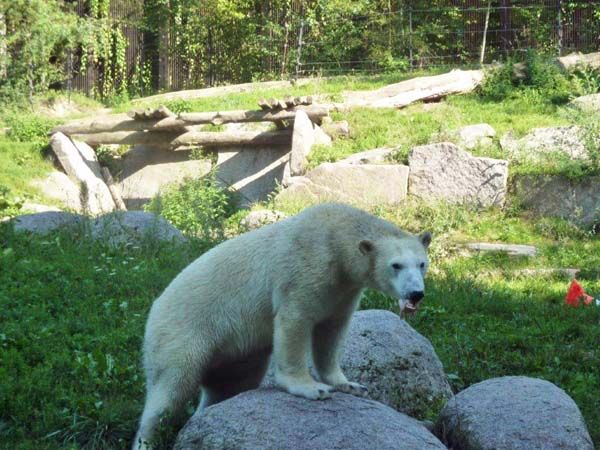 Vicks has a nice dinner table ….
…. and he has a suitable place for picnic! 🙂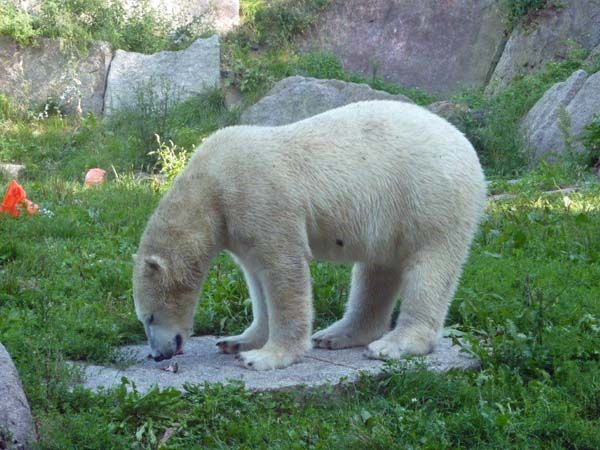 Tina was indoors during Hans' and Veronika's visit so there are no photos of her this time.
This is Nanuq sniffing the air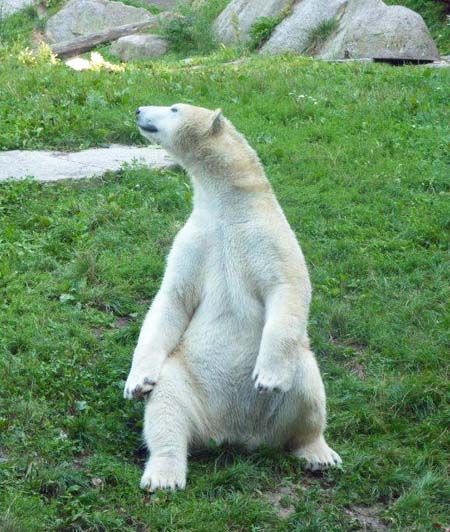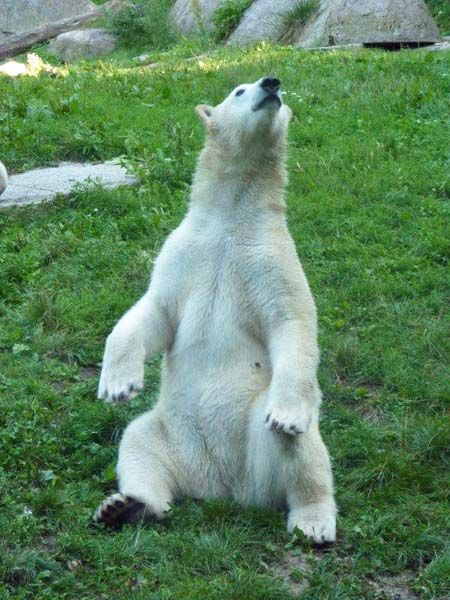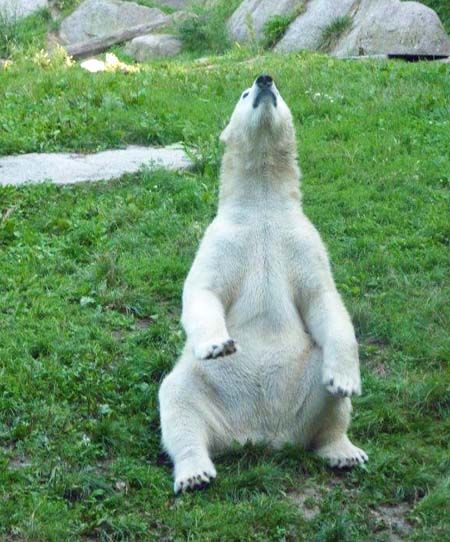 Finally it was time for some cuddling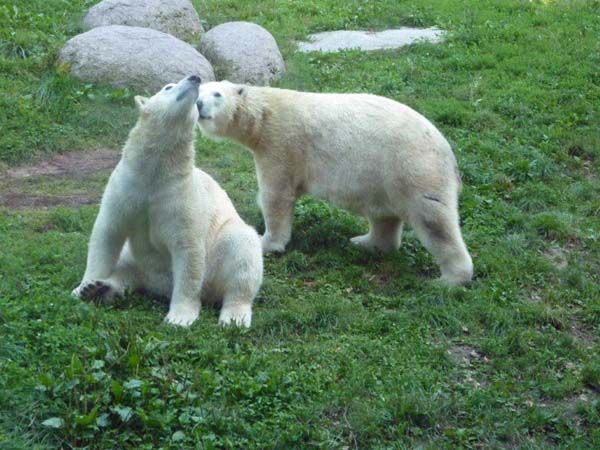 It's not easy to know who's who!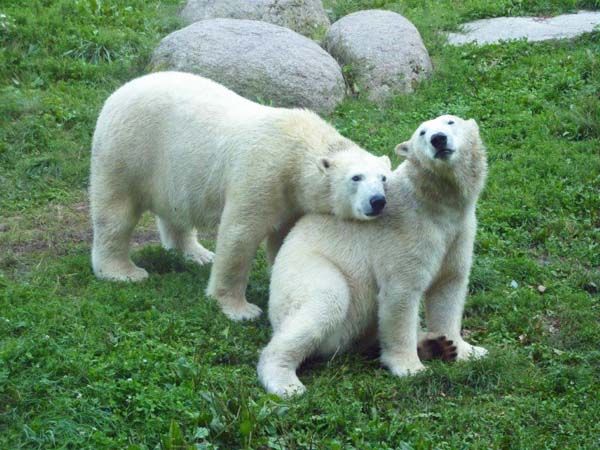 It's always nice to meet visitors but now it's time for some relaxation!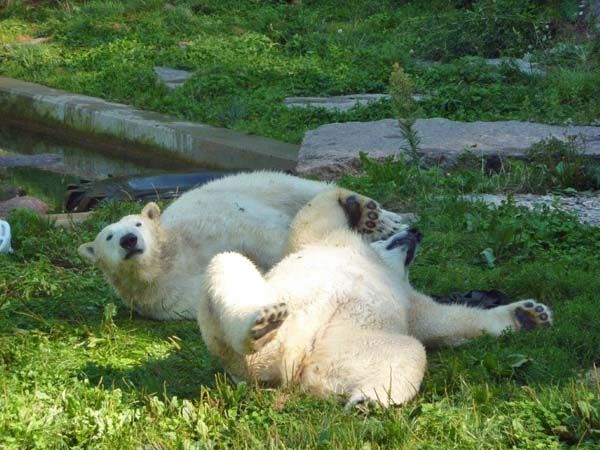 Can we have some privacy, please?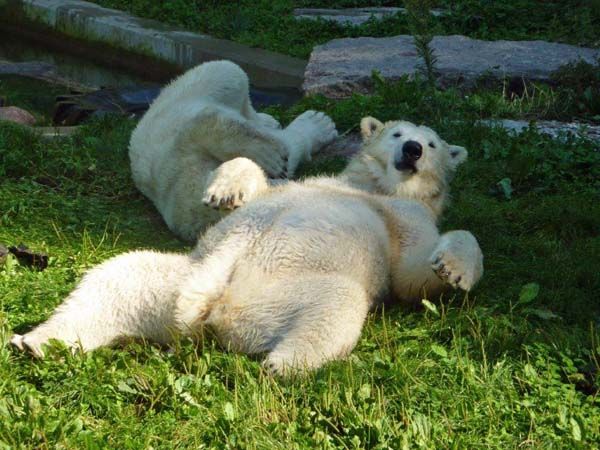 Soon Nanuq had travelled to the land of dreams.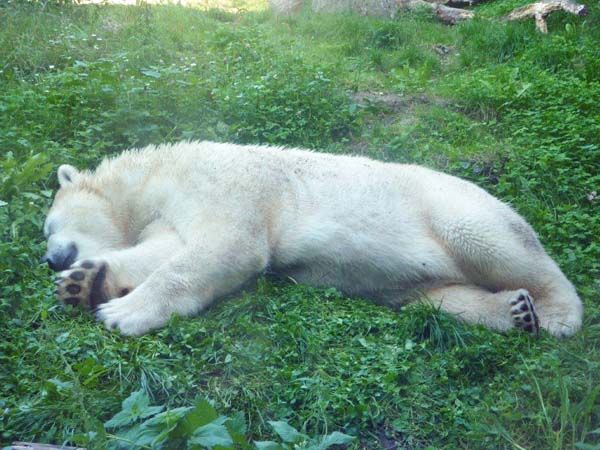 Dear Veronika and Hans! Thank you so much for the photos of our white fluffy friends in Mulhouse!