When Wolodja met Olinka
Sep 17th, 2019 | By
mervi
| Category:
News from the Bear World
17.9.2019 – Photos by Nel Hoekstra
Wolodja and Olinka in the Blijdorp Diergaarde in Rotterdam have now met each other. The meeting was rather peaceful and friendly ….
…. but before telling more about it I want to show you some nice photos of our Teddy Wolodja.
Doesn't he look gorgeous!! His fur is so fluffy and the face is the 'teddy face' we love!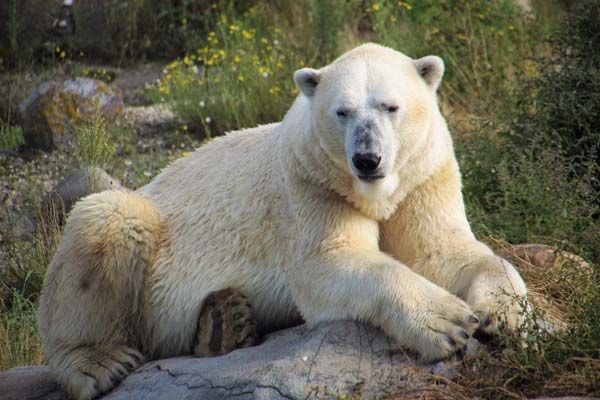 The polar bears enclosures in Blijdorp are very nice so a dinner outdoors tastes extra yammy. 🙂
There are even many toys for the polar bears. This seems to be Wolodja's favourite.
Wolodja has seen and smelt something …..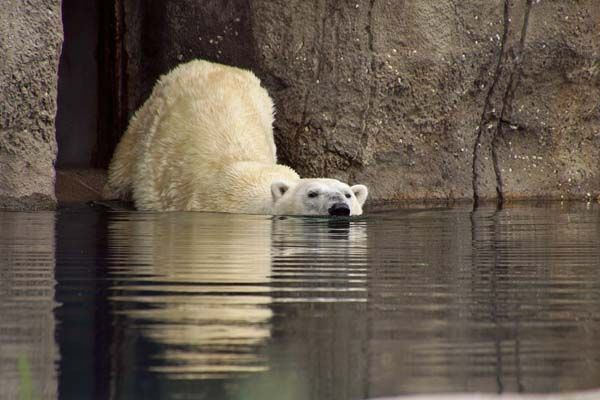 Oh bear, what do I see? I think it's a polar bear lady!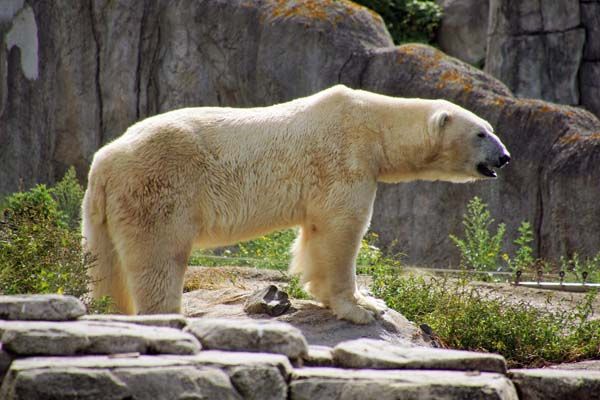 Wolodja was right! It was Olinka!
Hello there! Shall we shake paws?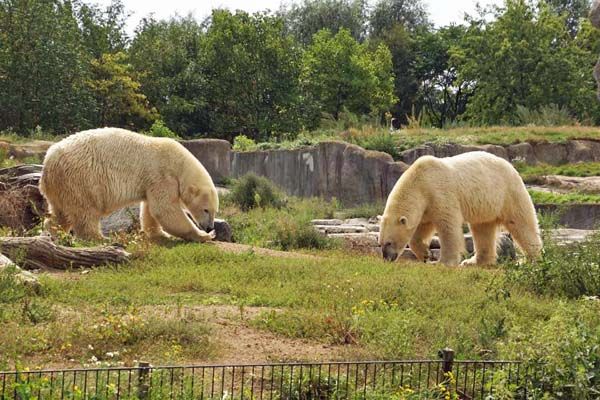 Welcome to Blijdorp, Herr Wolodja ….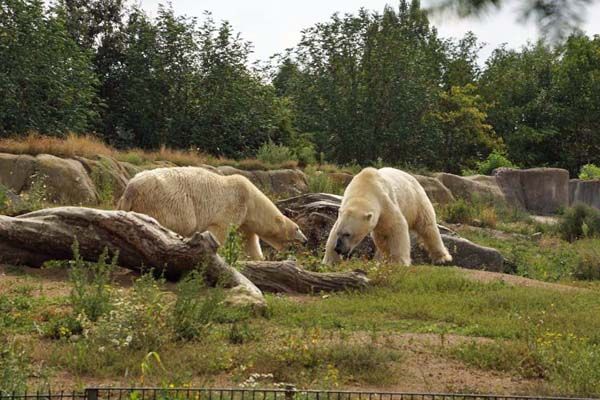 … but let's make one thing clear from the beginning. I'm the Queen and I rule in this enclosure!!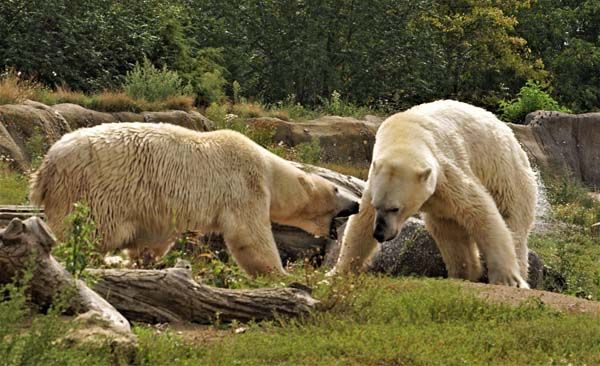 Well, it's the same old story. The polar bear lady tells the male who's the boss – and the male seems to accept it without objections ….. 🙂 🙂 🙂
Now that the mating season is over the couple should be able to live in peace and harmony with each other.
This is Olinka
And this is Wolodja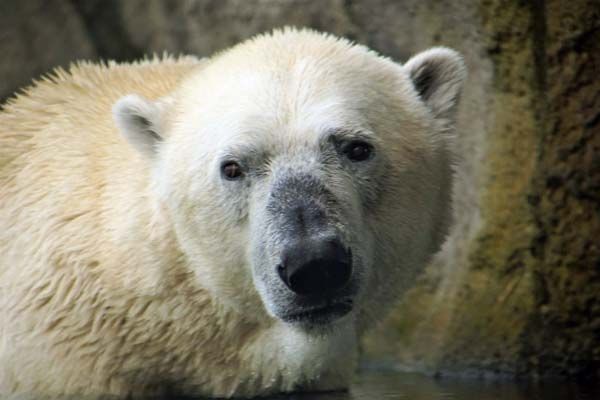 What a fantastic photo of a gorgeous polar bear male!
Dear Nel! Thank you so much for these lovely photos!