Peaceful morning in Nuenen
Oct 4th, 2019 | By
mervi
| Category:
Dierenrijk Nuenen
4.10.2019 – Photos by Hans Muskens
Many people don't like mornings and the early hours of a day are not so easy for polar bears either! Luckily Frimas, Nivi and Elva have no alarm clocks disturbing them so they can afford a few more minutes of sleep. 🙂
However, the kids get hungry and mama opens her milk bar for them.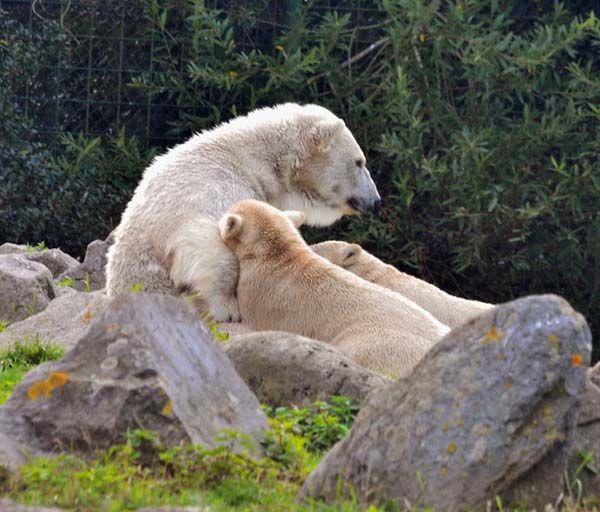 Some stretching before the day really begings ….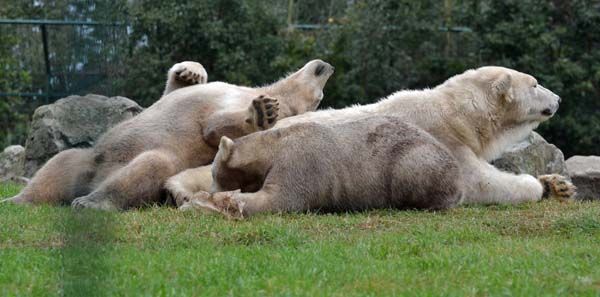 Playing a little leaning on mama's back.
Mama, I think the first visitors are already here.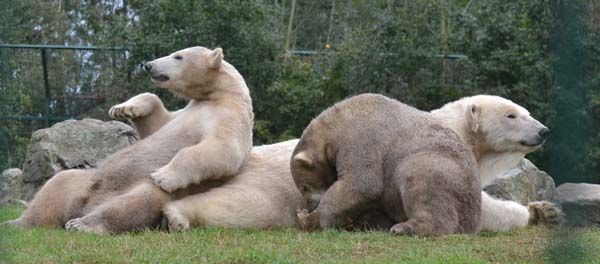 Hello there! We'll be with you soon!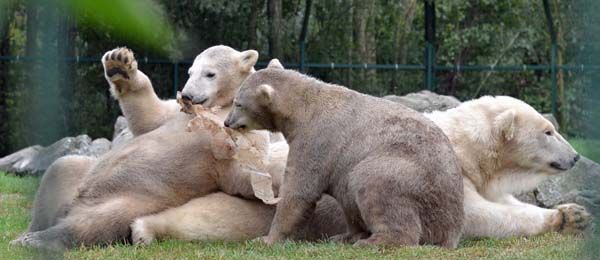 I must check how much I've grown during the night! Oh yeah, I'm taller today!
Mama, you must notice I'm a very big polar bear now!
Dear children, time for some activity. Let's take a nice morning walk.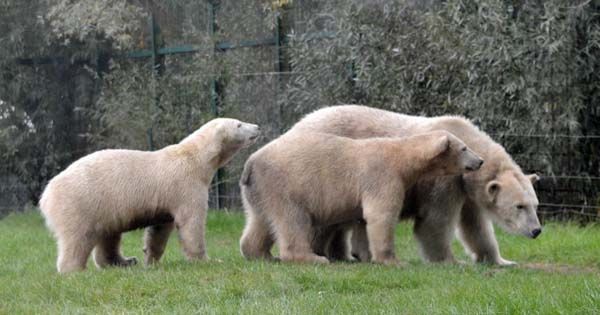 Hello Henk! Look what a nice twig we found.
That's not a twig. THIS is a TWIG!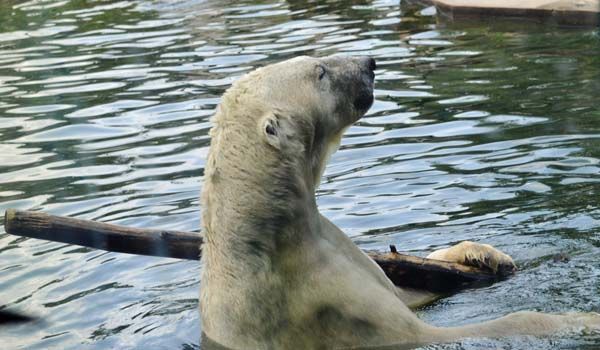 Oh Henk, you've been watching Crocodile Dundee again!
…. and this is what I call a carot – and it's eatable, too! What do you say now?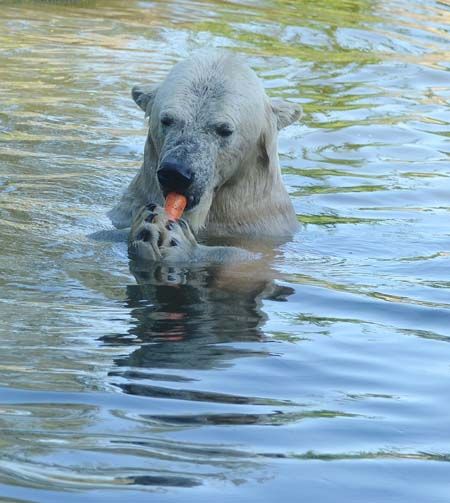 That woman makes me crazy …. she always has to have the last growl!!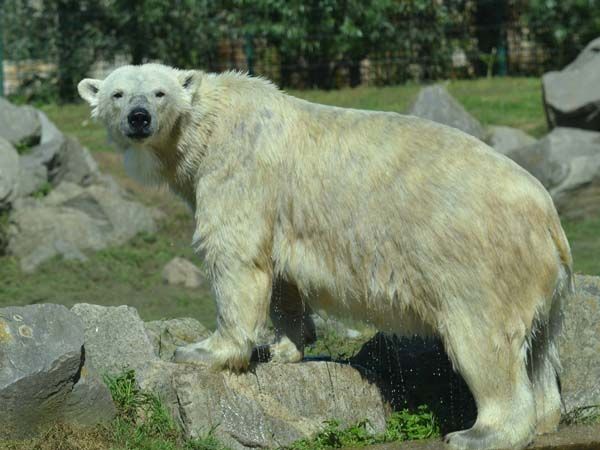 The Fall has come even in Nuenen but the sun rays are still warming our white fluffy family.
It's easy to see how happy and proud mama Frimas is of her lovely daughters.
A little drink from the pool before napping.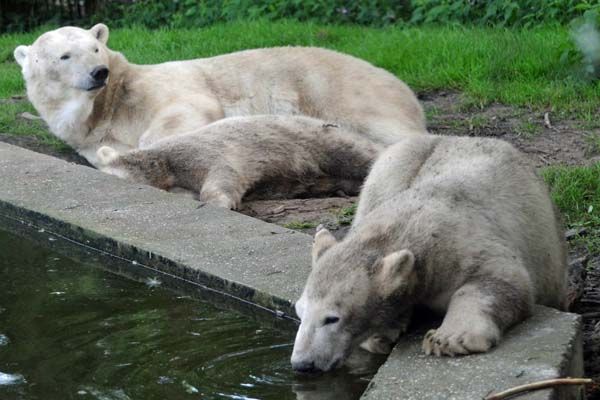 A couple of close-ups of the twins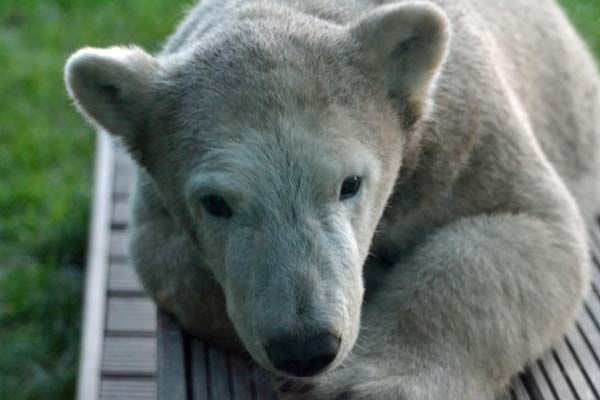 Silence, please! ZZZZZZZZZZZZZZZZZZZ