The little lumberjack(ie) in Nuenen
Oct 24th, 2019 | By
mervi
| Category:
Dierenrijk Nuenen
24.10.2019 – Photos by Hans Muskens
A new day is about to begin in the Dierenrijk Nuenen. Frimas, Nivi and Elva are still sleeping but soon their inner clock will tell them it's time to rise and shine.
Good morning, kids! Please, make yourselves presentable – the visitors will be here any minute now!
There's no mirror in the enclosure so Nivi and Elva check each other. Well, they look very much the same so who needs a mirror anyway!! 🙂
Something has caught the family's interest …..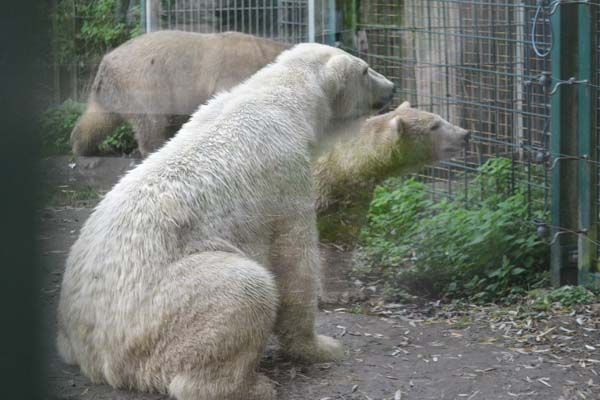 Oh dear, that's a very odd looking polar bear!! He has lost all his fur ….. we must inform the keepers!!
What a surprise that was! I hope the keepers can make that poor polar bear look more like us!
Maybe you remember that papa Henk was boasting about his big wood log. Nivi and Elva decided to show their papa they are as strong as he is ….. well, almost as big ….
The twins found a log in the water and now it was time for some action!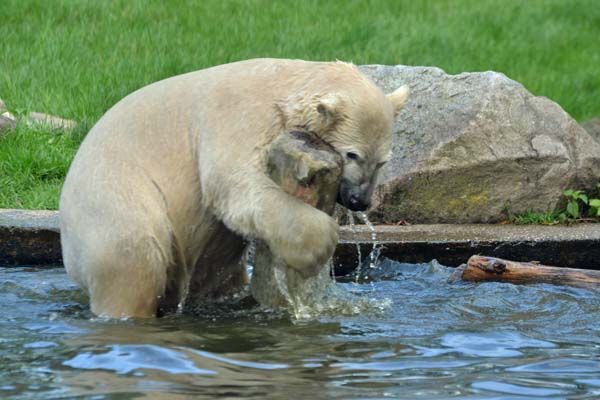 Now listen, log – don't play games with me! I'm lifting you up whether you like it or not!
Got you!!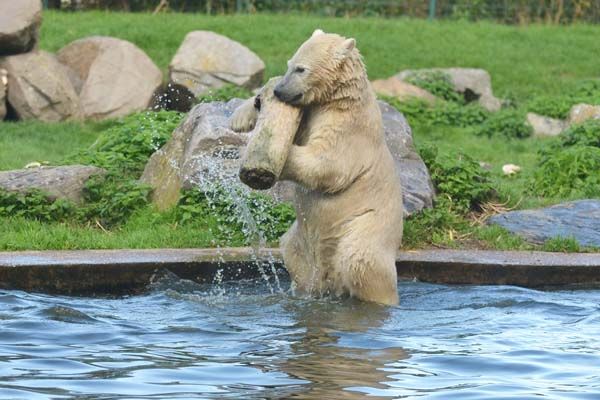 Maybe it's wise to give a log a tender hug ….
Don't you think I look like a white, fluffy weight lifter?
This litte girl is a real lumberjack …. or maybe we should call her a lumberjackie? 🙂
And now it's time to end the 'show' by throwing the log back in the water.
Mission completed! I'm ready for your standing ovation!
Papa Henk was, of course, mighty impressed by his daughter's skils with the log.
However, they're not stronger than I am!! I must find a bigger log!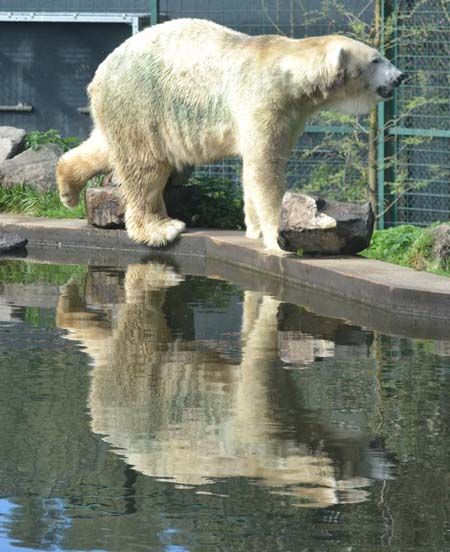 While Nivi and Elva were impressing their father mama Frimas too a nice swimming tour.
This is so nice and relaxing! After a busy year with the kids it's wonderful to have some quality time for myself!