Knut in September 2008
Sep 5th, 2020 | By
mervi
| Category:
The Memory Lane
5.9.2020 – Photos by Gudrun, Collage by Dumba
We all remember how Knut was walking and occasionally standing on his hind legs waiting for a keeper who would bring him food – preferably a big salmon.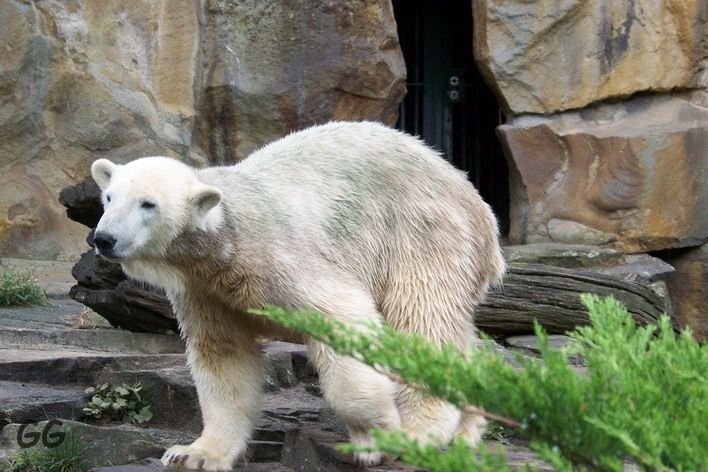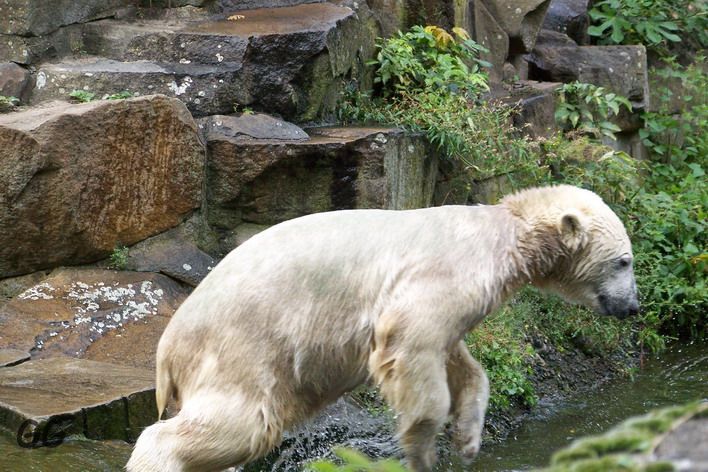 I remember a funny episode from a feeding with Frau Weckert. She had some grapes and small fish but also a big salmon. She threw the 'small stuff' first to Knut and he looked quite satisfied. However, soon he caught sight of the salmon and growled louder than I ever heard before. 🙂 Of course, the lady keeper had to obey Knut's order! 🙂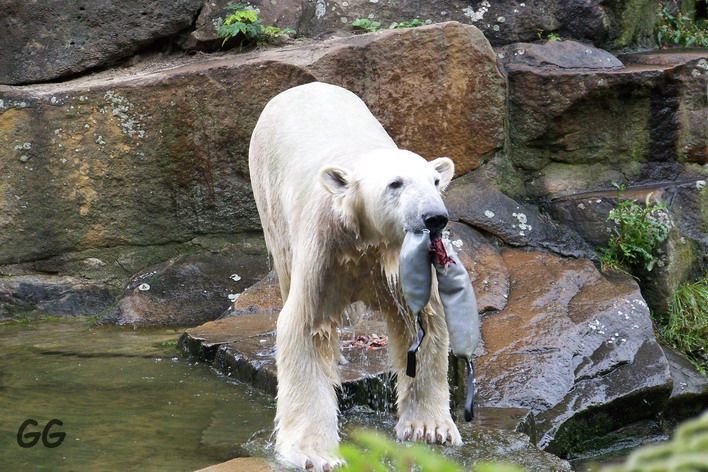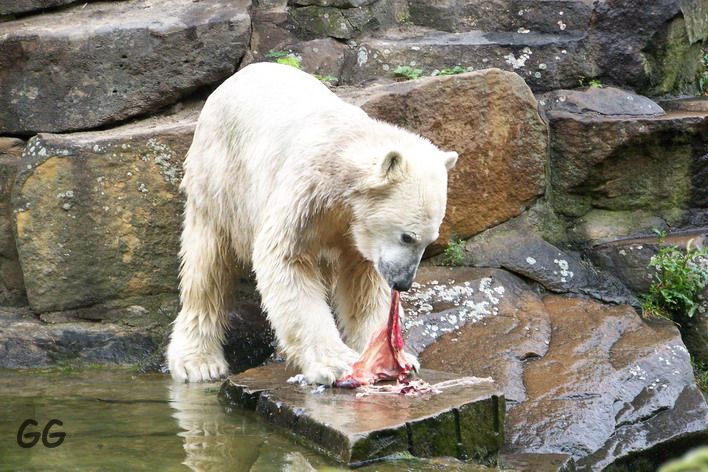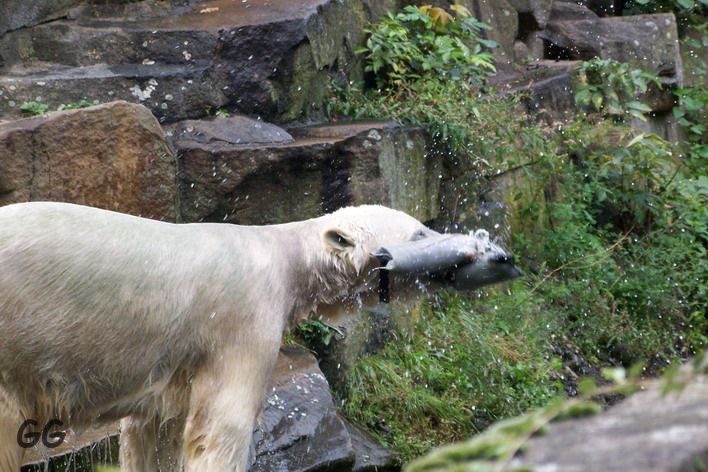 Knut always used this stone as his dinner table.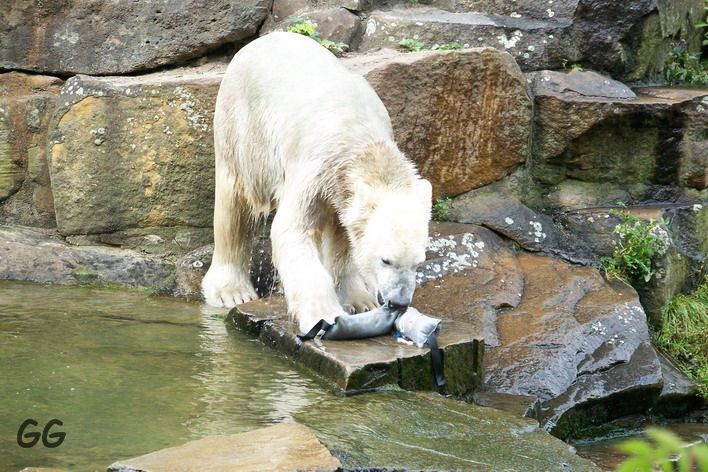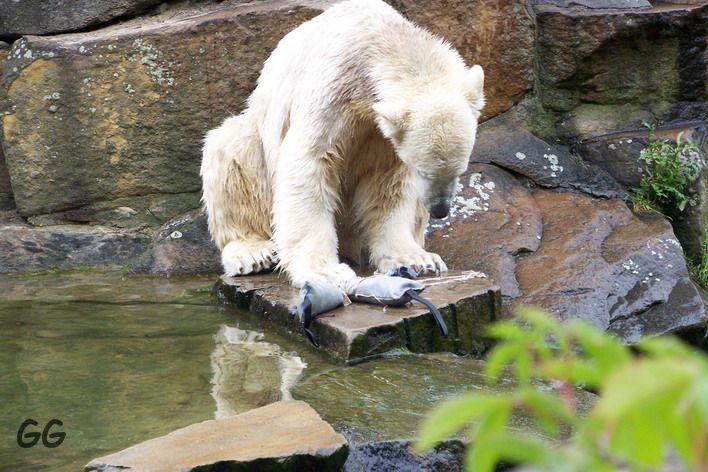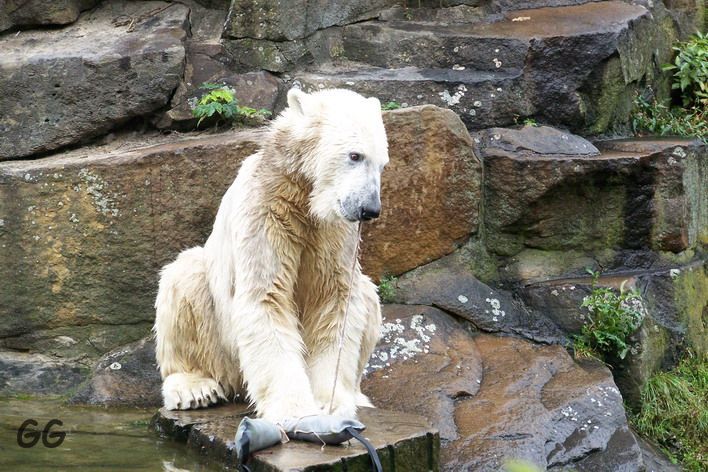 So many years have passed since you left us but we still miss you so deeply. You will never be forgotten!