Happy 36th birthday to you, Lady Katjuscha!
Nov 16th, 2020 | By
mervi
| Category:
Featured articles
16.11.2020 by Mervi, Photos by Monika aus Berlin
Today we celebrate the birthday of a very special polar bear lady – Katjuscha in the Berlin Zoo.
Katjuscha was born on the 16th of November 1984 in Karlsruhe. Her parents were Nadine and Willie. On the 1st of October 1985 she came to the Berlin Zoo where she still lives.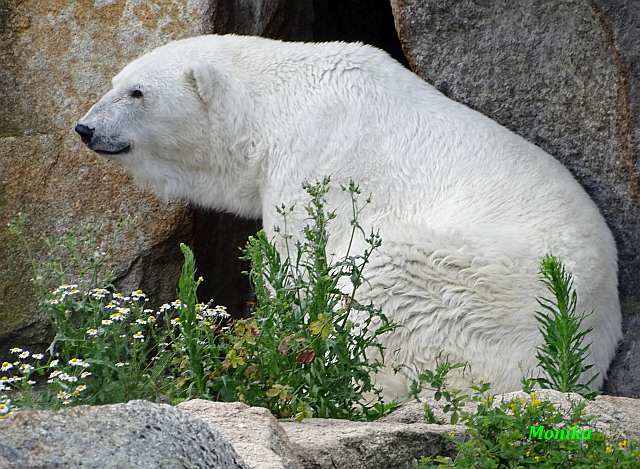 36 years is a very respectable age for a polar bear. Katjuscha still looks very beautiful with a pretty face and a – mostly – white, fluffy fur.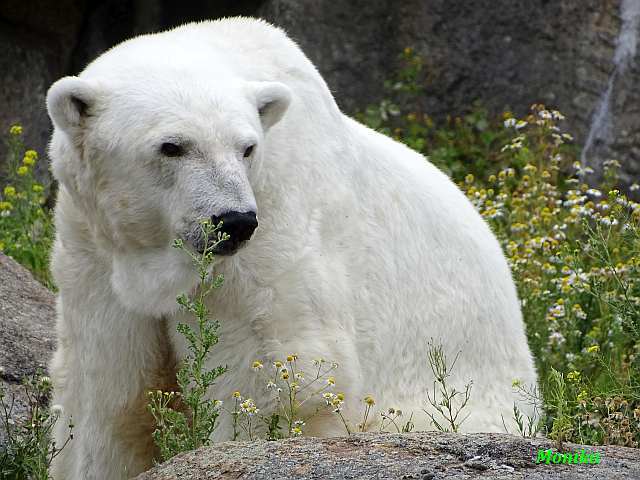 Isn't it amazing that this old lady manages to look like a young polar bear? What's your secret, Katjuscha? 🙂
All the photos of Katjuscha were taken in August 2020 so we can see that she's still going strong!
Of course, Katjuscha is 'suffering' from ailments like arthritis that come with the old age. However, she still enjoys a swimming tour every now and then.
We all remember the Golden Girls – Nancy, Tosca and Katjuscha.
Now only Kati is left of the trio.
HAPPY BIRTHDAY, SWEET LADY!
A short video of the birthday bear