Happy 37th birthday to you, Lady Katjuscha!
Nov 16th, 2021 | By
mervi
| Category:
What's up in Berlin 2020-2021
16.11.2021 – Photos by Monika aus Berlin, Text and collages by Mervi
Today we celebrate the birthday of a very special polar bear lady – Katjuscha in the Berlin Zoo.
Katjuscha was born on the 16th of November 1984 in Karlsruhe. Her parents were Nadine and Willie. On the 1st of October 1985 she came to the Berlin Zoo where she still lives.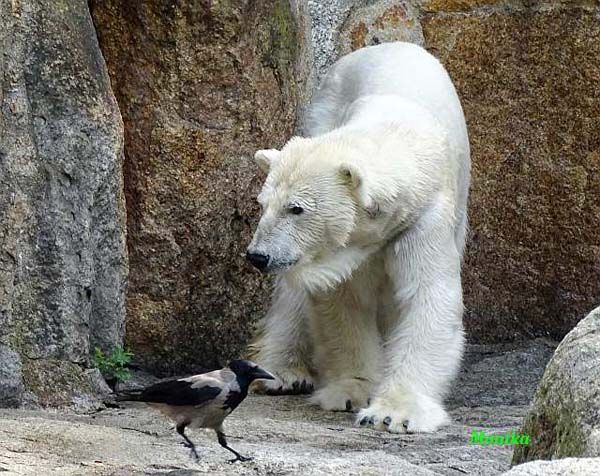 37 years is a very respectable age for a polar bear. Katjuscha still looks very beautiful with a pretty face and a – mostly – white, fluffy fur.
Of course, Katjuscha is 'suffering' from ailments like arthritis that come with the old age. However, she sometimes surprises the visitors by swimming and playing in the water.
Kati can also be a cute clown!
I wonder what was so funny …..
We all remember the Golden Girls – Nancy, Tosca and Katjuscha. Now only Kati is left of the trio.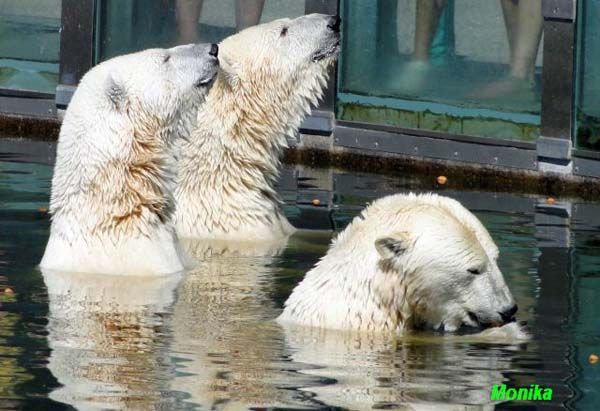 Katjuschas life in Berlin in richly documented in this magazine. If you want to see and read more – please, check the column 'What's up in Berlin?'.
On behalf of the readers of Knuti's Weekly I wish sweet Katjuscha a very HAPPY BIRTHDAY and wish her lots of health and happiness!