Nika & Kap, Sesi & Nanooq, Ewa & Wilbär, Anana & daughter
Apr 19th, 2017 | By
mervi
| Category:
News from the Bear World
19.4.2017
Quelle: Zoo Karlsruhe
Unsere beiden Eisbären Nika und Kap sind heute das erste Mal auf der Anlage zusammengelassen worden. Und sie verstehen sich richtig gut.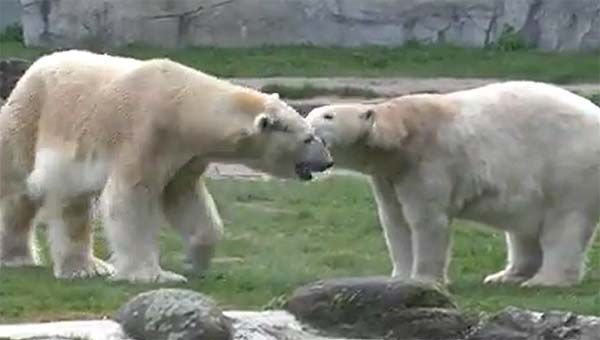 Source: The Columbus Zoo
POLAR BEAR ANNOUNCEMENT: After much anticipation from polar bear fans, beginning on April 19 at 9 a.m., the public will now be able to view the polar bear cubs born at the Columbus Zoo and Aquarium in November 2016. The three cubs will not be on view together as female polar bears typically raise their young independently. Anana and her cub will be in the Polar Frontier habitat tomorrow. We will have more information soon about the debut of Aurora and her twins. For their well-being, viewing schedules are determined by the bears.
Anana has a girl. Aurora's twins are one of each. The photos of below show Anana and her daughter.
To swim or not to swim? That's the question! 🙂
And here's the answer! 🙂
After a swimming tour a nap is needed and mama's back is a most comfortable bed!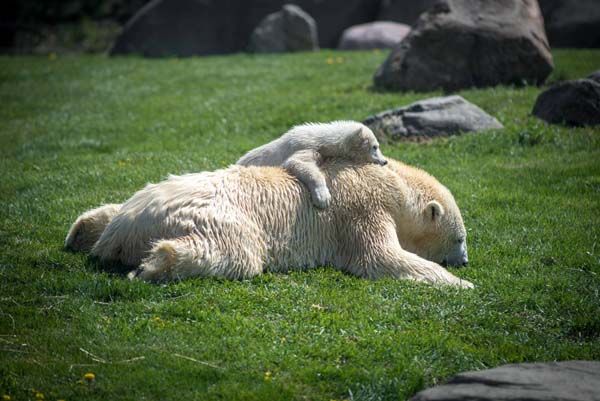 Source: Zoo Mulhouse, Photos by Dominique Villiseck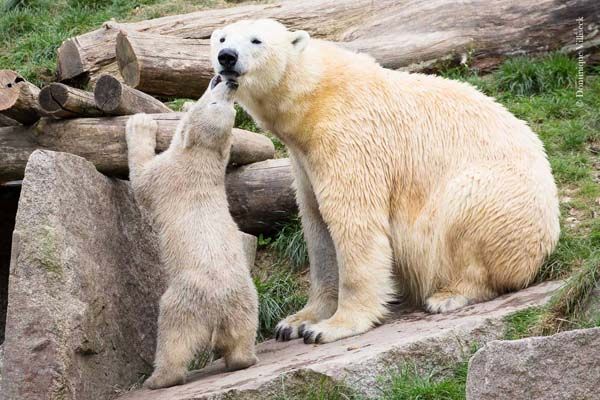 This photo is fantastic!!!
Source: Orsa Predator Center
Some future zoo keepers were practicing in Orsa for some weeks. Ewa and Wilbär gave them a warm welcome. Hmm, they were quite nice to each other, too. 🙂
The sun colours the snow in many shades of white and blue.
Both bears look gorgeous with shiny, fluffy furs.