Gerda and Kai are waiting for the real Winter
Nov 10th, 2017 | By
mervi
| Category:
Novosibirsk
10.11.2017 – Photos by Anna Novikova, Video by Nina Kurbatkina
It's been snowing in Novosibirsk but most of the snow has now melted away. Earlier this week our friend Anna visited the zoo. Unfortunately the cold and windy weather made her catch a cold. I wish you a speedy recovery, dear Anna! Thank you for bringing the nice photos to us even when you're not feeling well!
Rostik is most active very early in the morning so when the zoo opens at 9 o'clock the young guy is already tired of playing. I hope we can soon see him in action, too. Gerda and Kai were 'visible' anyway!
Gerda obviously likes the snow and is looking forward to more!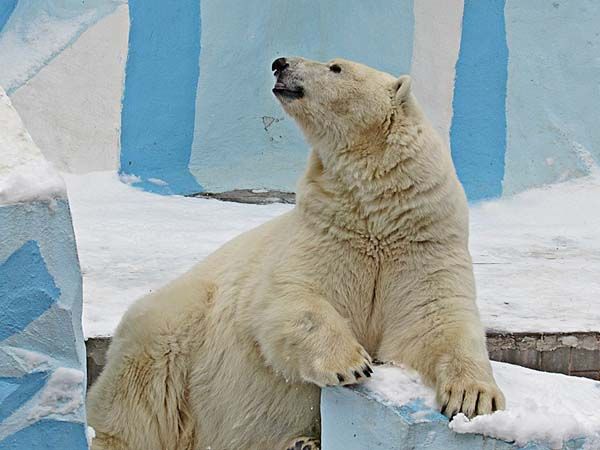 She looks so happy and beautiful – doesn't she?!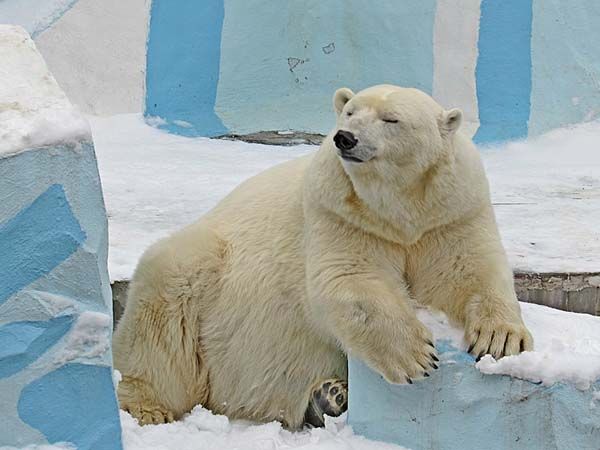 It looks as if Gerda wants to keep hold on the snow so it won't disappear. 🙂
Good luck, dear Gerda! I'm sure we all want the snow stay with you!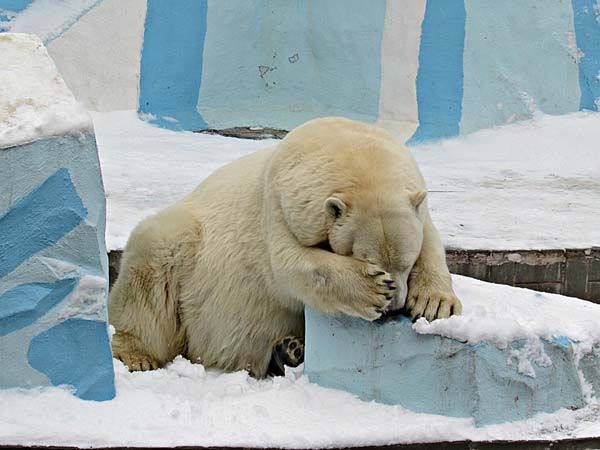 She must have seen something interesting ….. maybe Kai?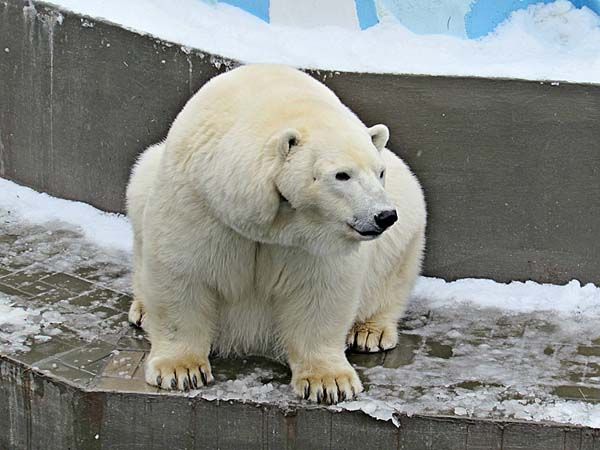 Kai was having a morning walk making plans for the day.
Hmm, the water looks cold enough for a polar bear ….
…. so Kai jumped in and started icy ball games.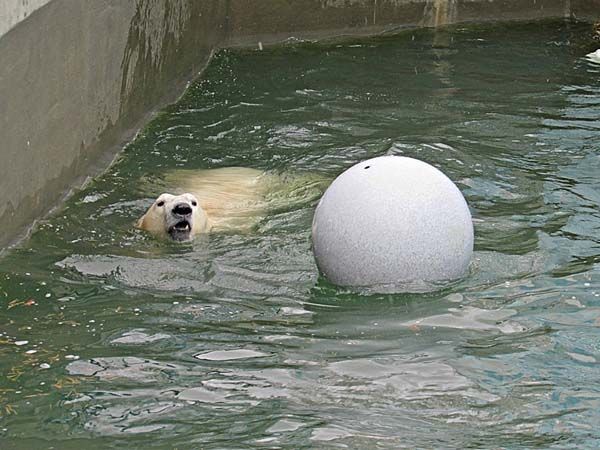 Gerda doesn't want to go swimming for the time being. She prefers to play with her toys on the ground – or she just sits there admiring the snow.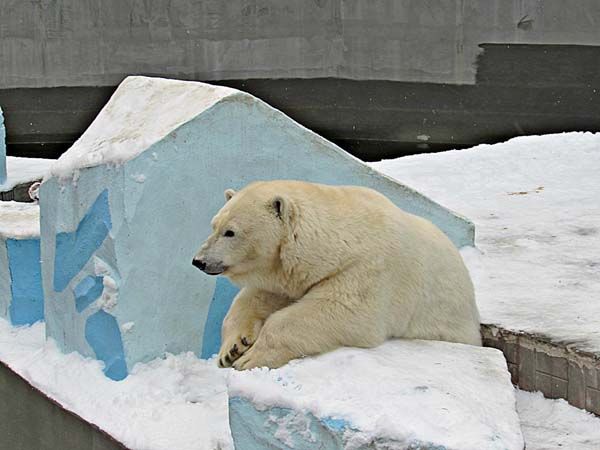 White, fluffy and roundish – in other words Gerda is a perfect, beautiful polar bear lady! She reminds me of Tonja in Berlin ….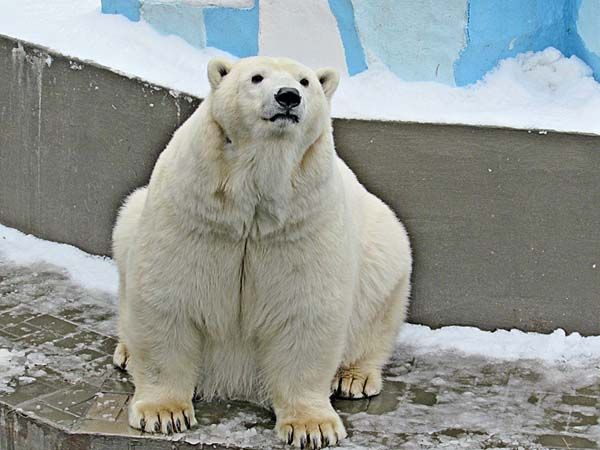 Gerda wants to say 'thanks for the compliments' ….. 🙂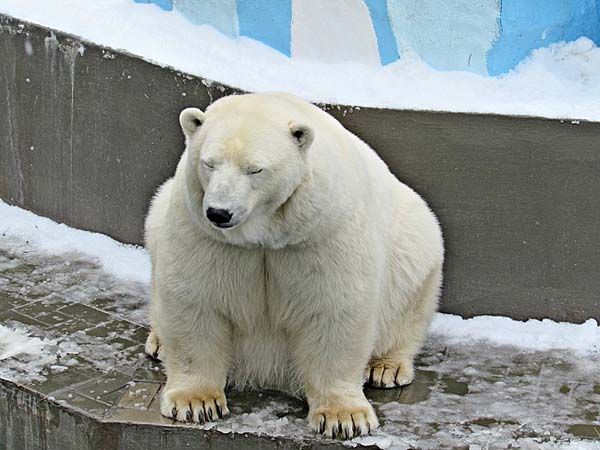 Maybe it's time for a nice nap soon?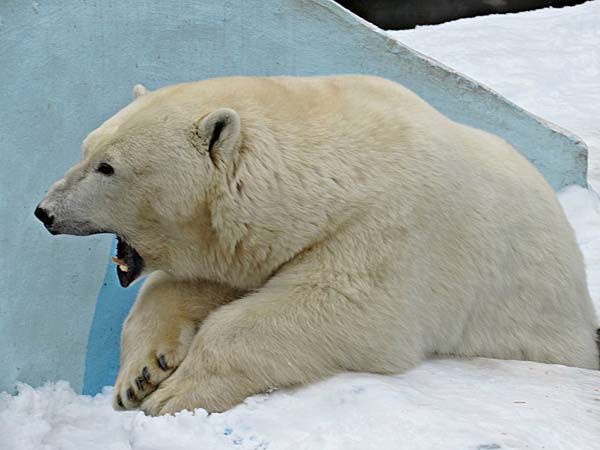 Kai was walking again inspecting the 'shore'.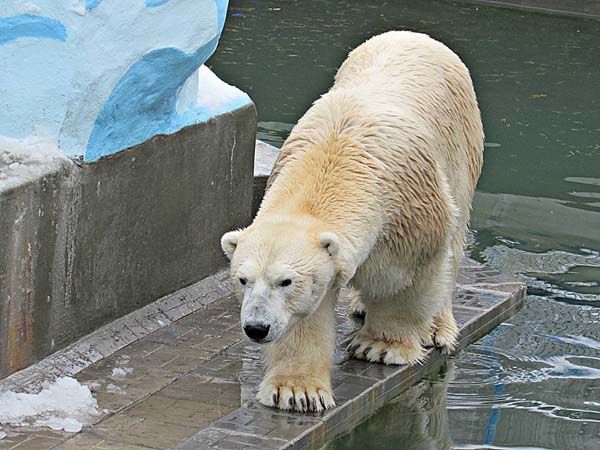 Kai loves to interact with the visitors and his favourite game is throwing buckets to them. Of course, he expects the visitors throw the buckets back to him. Sometimes the keepers are helping, too.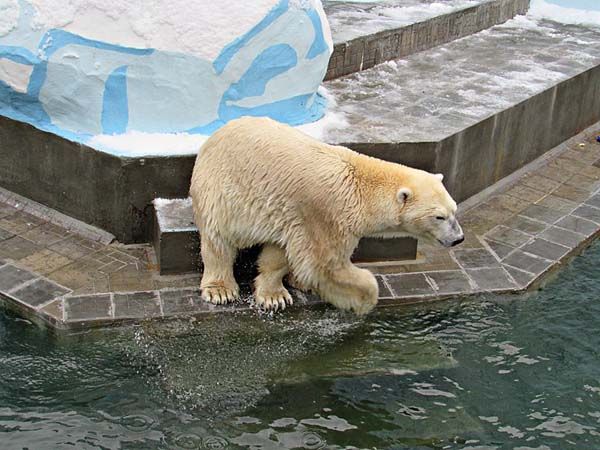 Before you watch Nina's video of Kai I want to show you a couple of nice close-ups of our furry friends.
This is the great prophile of Gerda ….
…. and this is her lovely face.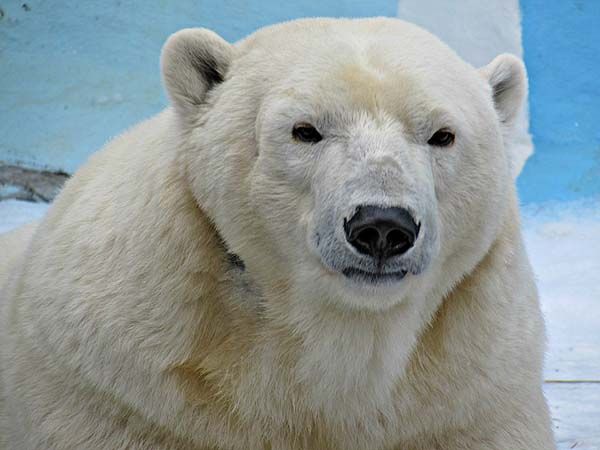 This gentlebear is Kai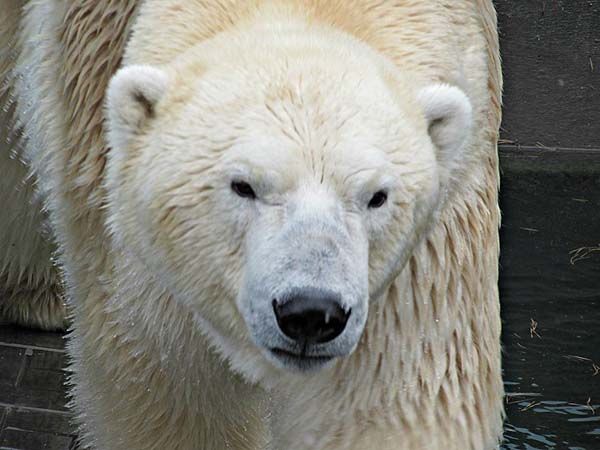 I wonder if he's waiting for a flying bucket. 🙂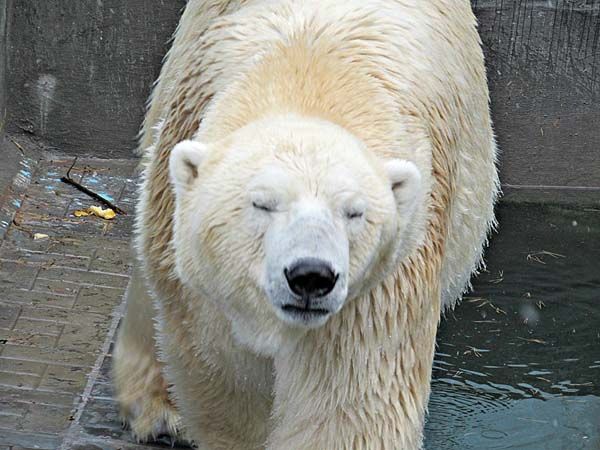 When Nina Kurbatkina visited Kai on the 6th of November he found a bucket on the path leading to the polar bears. Kai had been in action again! 🙂 We can't see the actual throwing on the video but it seems to me he was looking for a suitable 'catcher'. 🙂
Video with Kai