Is Gerda perhaps carrying a secret?
Nov 17th, 2017 | By
mervi
| Category:
Novosibirsk
17.11.2017 – Photos by Anna Novikova, Video by Nina Kurbatkina
On the 14th of November Anna and Nina visited our polar bear friends in the Zoo Novosibirsk again.
Gerda is taking things very easy for the time being. She looks very happy and roundish so maybe she's carrying a sweet secret. It's impossible to tell so we just have to wait and see ….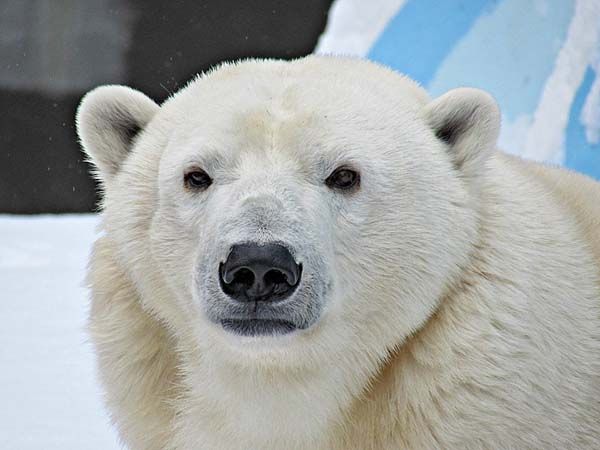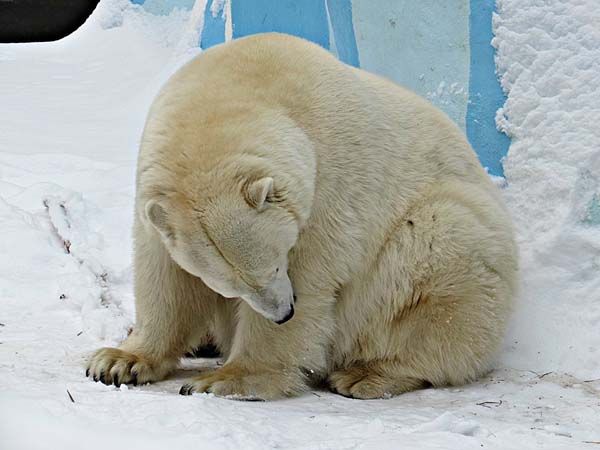 On the 20th of November Gerda will celebrate her 10th birthday.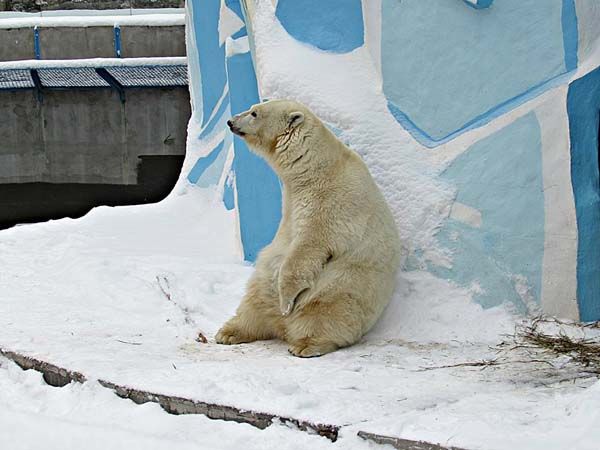 Gerda hasn't retired to her den yet but it certainly looks like she was 'under circumstances'. 🙂
I guess Gerda can sense the scent of Kai in the neighbouring enclosure.
In this photo she has a bit 'mysterious' expression on her face. I wonder what she's thinking ….
She's such a beautiful polar bear lady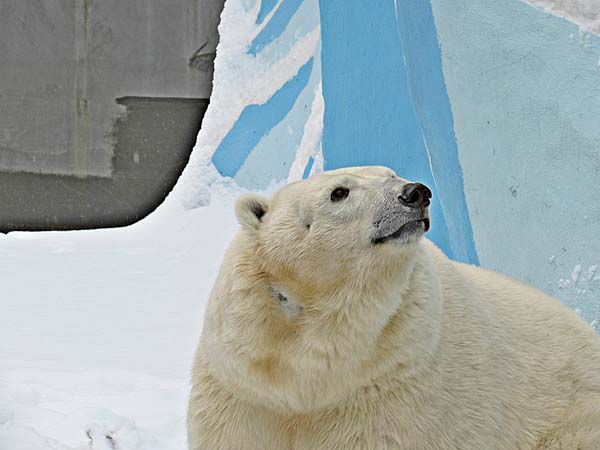 Even Gerda can show this special 'tapir lip'. 🙂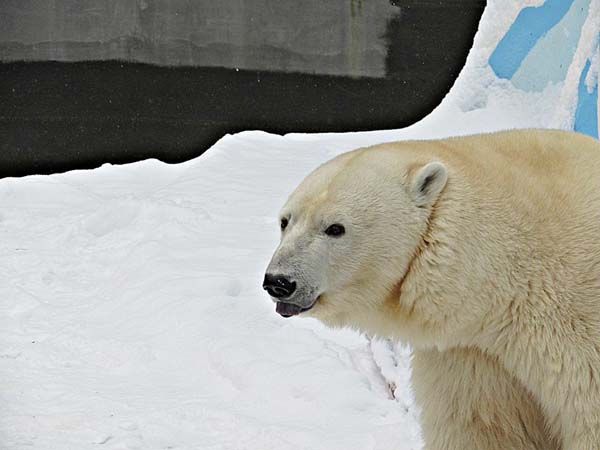 Just like all the Russian polar bears Gerda has a wonderfully thick and fluffy fur.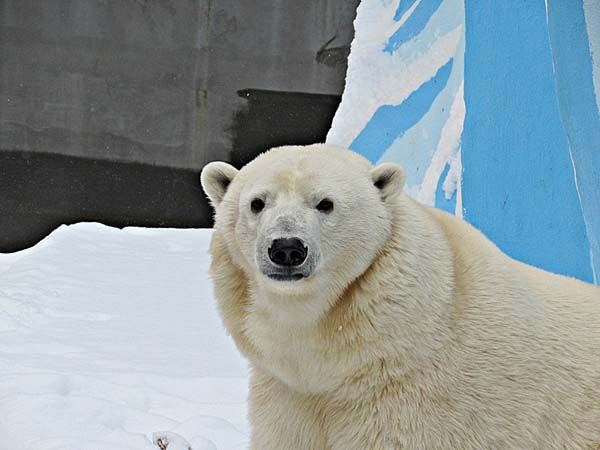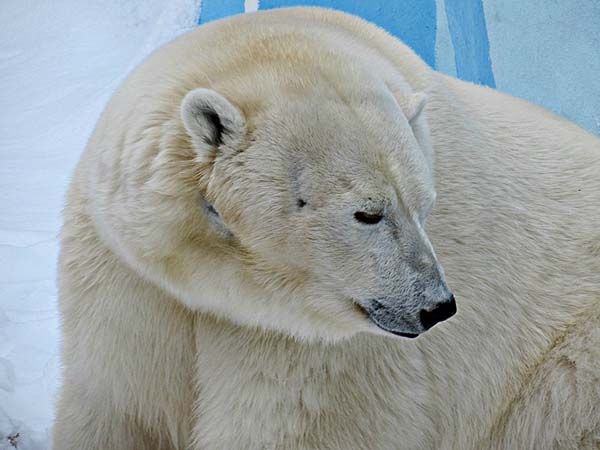 Where are you, Kai?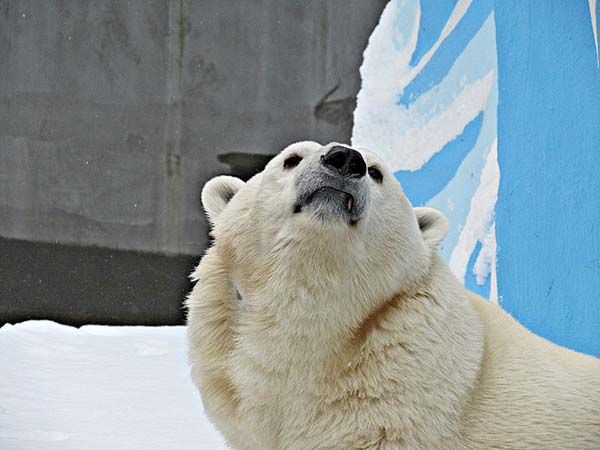 Gerda, I'm right here!
Kai has his 10th birthday on the 27th November so he and Gerda are equally old …. or rather young!
A couple of studies of the gorgeous Kai. There will be more of him in a separate article later.
I can't help thinking of Tonja in Berlin when I look at Gerda! In many photos they both look like big white furry balls with black eyes and noses. 🙂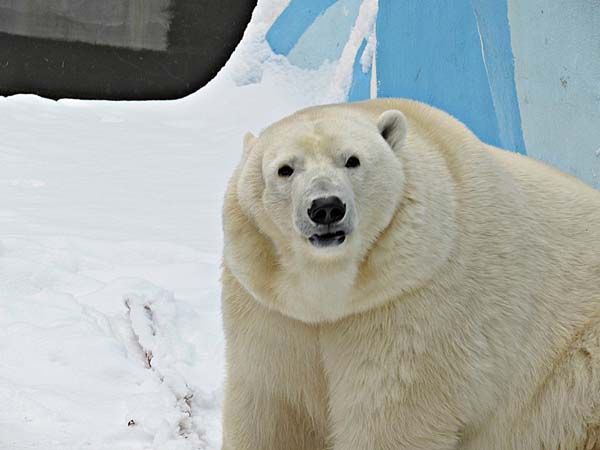 A happy smile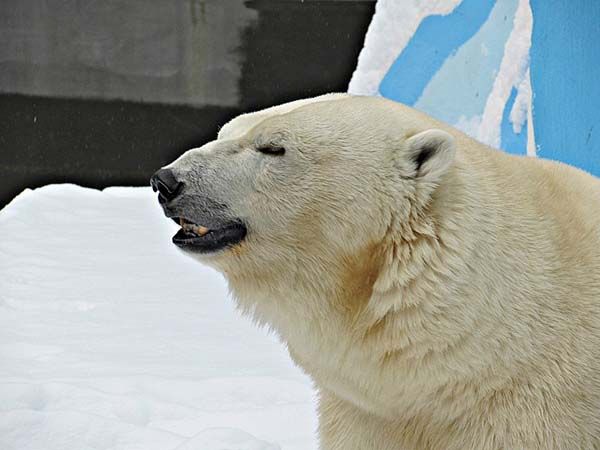 Rostik will be two years old on the 7th of December. He will soon leave to another zoo but it's not known yet which zoo will be his new home.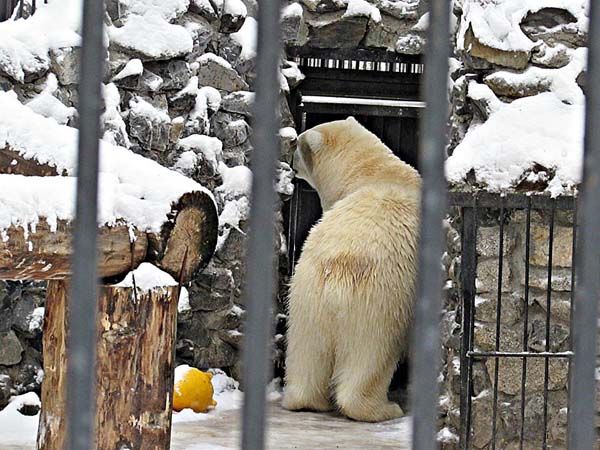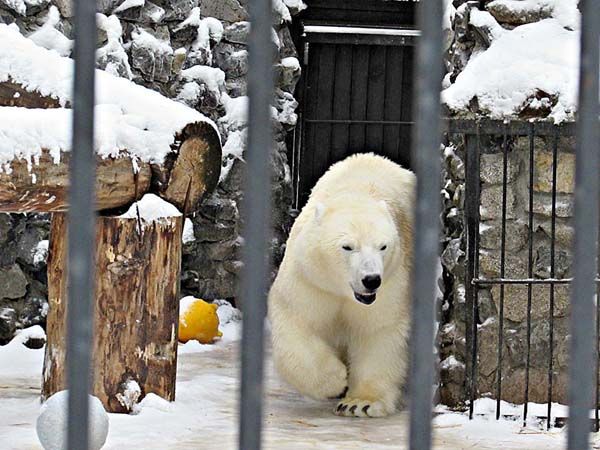 I hope Rostik will come to a zoo with lots of space and a big pool!
Maybe he's already dreaming of his future ….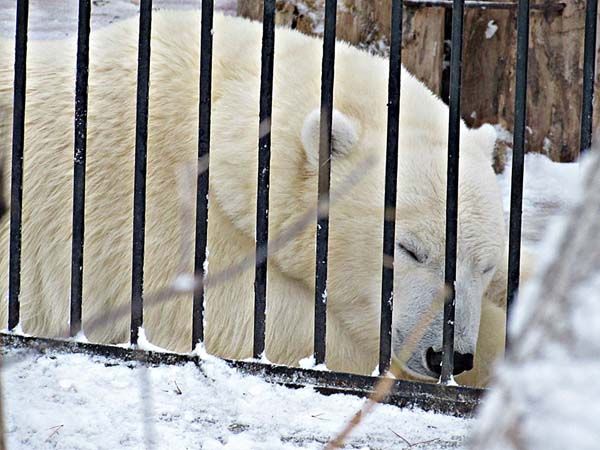 He's such a sweetie so I would be very glad if he came to a zoo where I could visit him. There are a couple of possibilities but it's not up to me to decide ….. 🙂