Kai had a white day
Nov 28th, 2018 | By
mervi
| Category:
Novosibirsk
28.11.2018 – Photos by Anna Novikova
The Winter has arrived in Novosibirsk and the zoo looks fantastic in it's white outfit.
These funny fellows are welcoming the visitors.
Gerda spends most of the time inside the den but occasionally she comes out to take some fresh air.
It remains to be seen if she's preparing a sweet surprise ….
Kai found a white barrel on the ice which obviously is thick enough to carry his weight!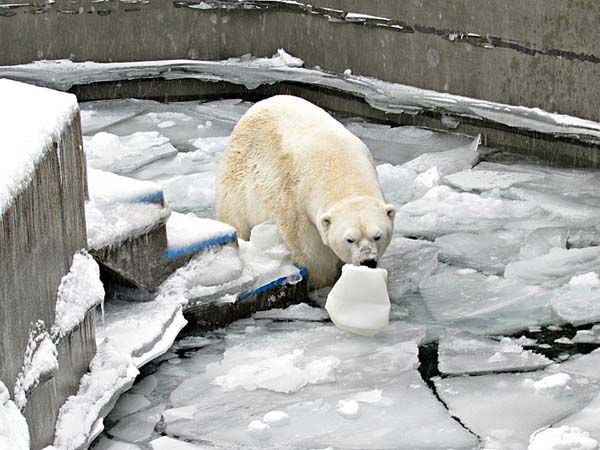 Hurray, it's snowing again! Maybe I should take the barrel 'upstairs' ….
Let's see if I can manage this mission with elegance …. I mean, there are visitors and fans watching.
Oh yeah! I succeeded! 🙂
It's time to test how bear proof this barrel is …. although I've already managed to give it a new shape.
As you all know rolling in the snow is good for my fur and it's so relaxing, too.
Some stretching of the paws is always a right thing to do!
After all the work I need some rest.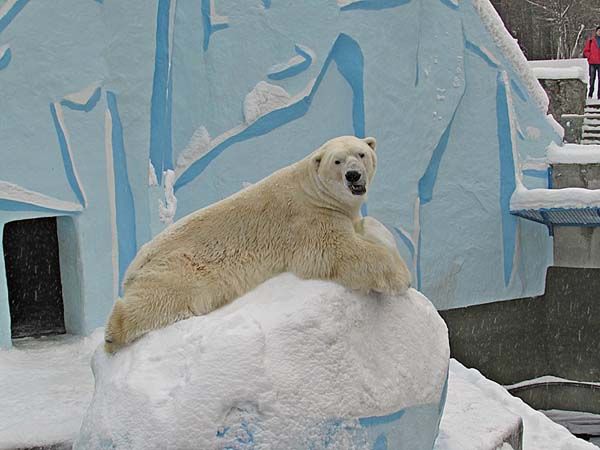 This big snow covered rock serves as a madrass and a cushion – all in one! Brilliant isn't it?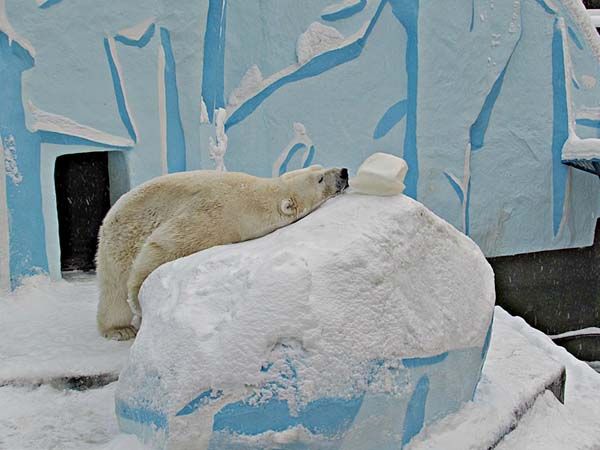 On second thought – lying on a snow bed is more comfortable.
I must take a nap now.
Please, don't disturb!
Rostik is looking very good with white and fluffy fur.