Erinnerung an Knut 31.05.2008
May 5th, 2019 | By
mervi
| Category:
The Memory Lane
5.5.2019 – Photos by Gudrun, Collage by Dumba
May is said to be the smiling month and in the year 2008 it certainly was worth that attribute. Well, as long as Knut was with us every month was a smiling month ….
Now we can smile remembering all the happy moments we spent with our magic bear boy. Of course, all the memories even bring tears in our eyes.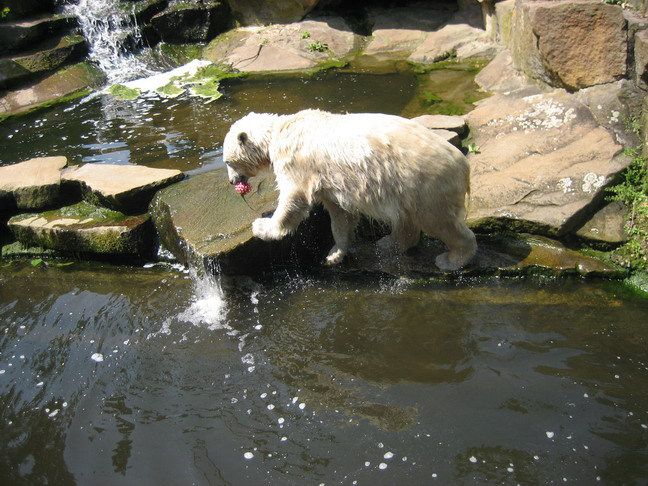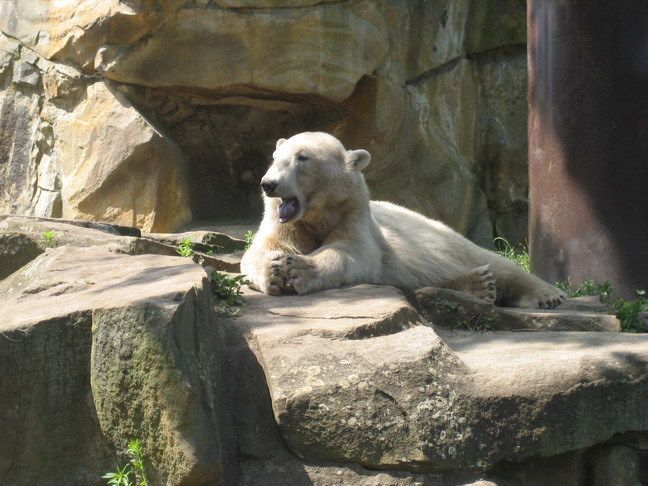 Waiting for the catering service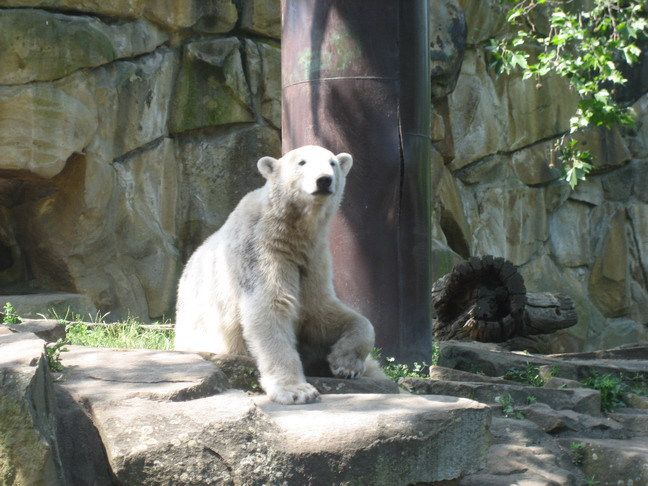 Sometimes Knut had to call the service personel in a loud voice. 🙂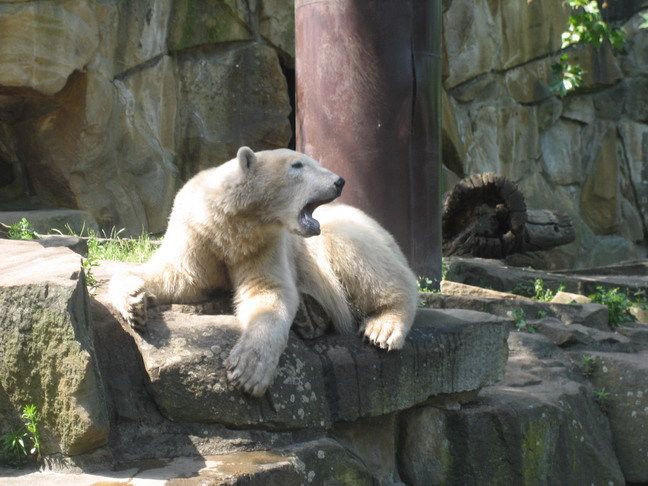 Bringing the fish to the 'dinner table'….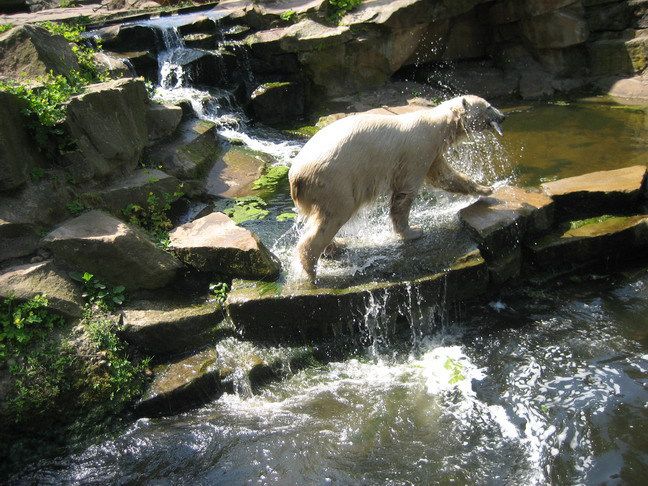 …… and diving to catch another fish thrown by the keeper.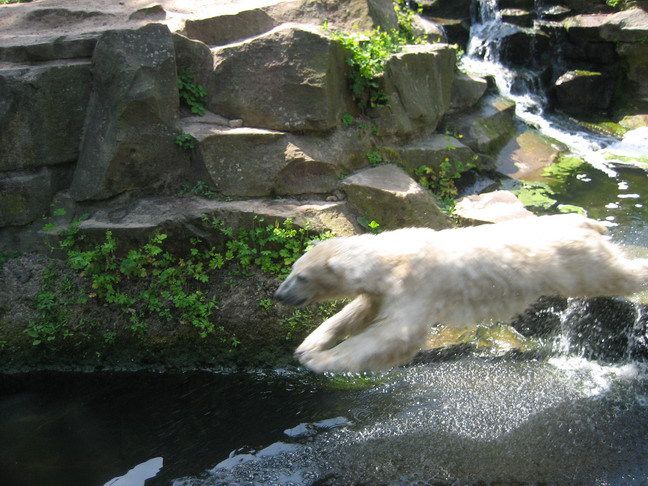 Knut always had very nice table manners.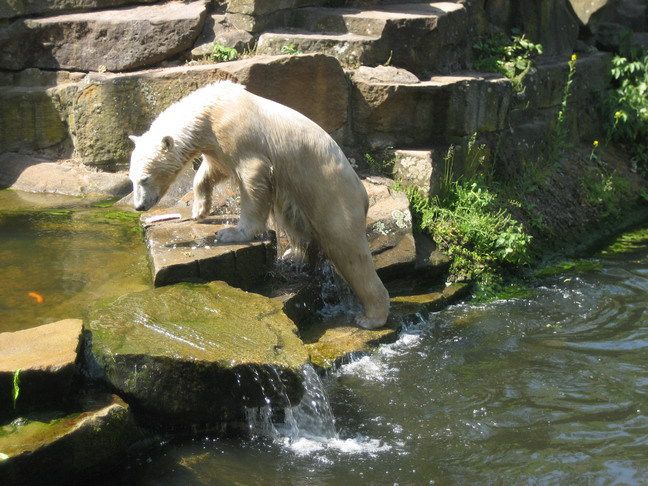 What a lovely polar bear he was!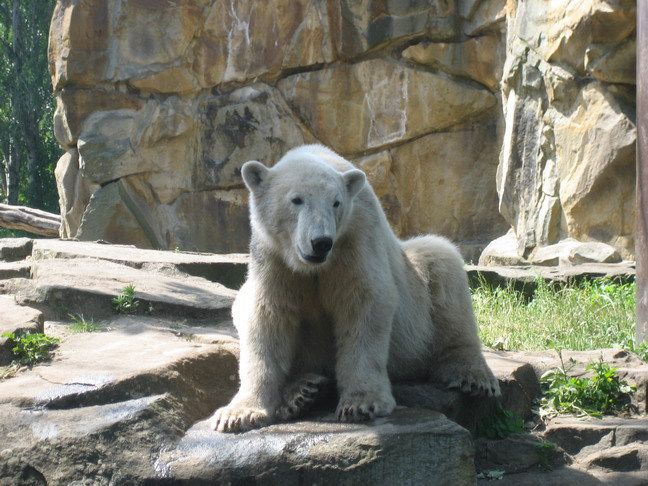 Dumba's tribute to our magic Knuti